Woman Finds Worms in Reese's — Find out Whether There's a Recall on the Candy
One woman discovered tiny worms in Reese's Peanut Butter Cups and warned others to be cautious. Find out if Reese's has recalled the candy.
The Gist:
A woman shared on TikTok that her Reese's candies contained live worms.
The gross video prompted reactions from disgusted to skeptical.
Walmart has not issued an official recall of the candies.
Article continues below advertisement
This is not the first time Reese's have been found with something like these little worms inside. So how could something like this happen? Walmart did not immediately respond to Green Matters' request for comment about this issue, but here's what we know about the infested chocolates and whether anyone might issue a Reese's worms recall.
Article continues below advertisement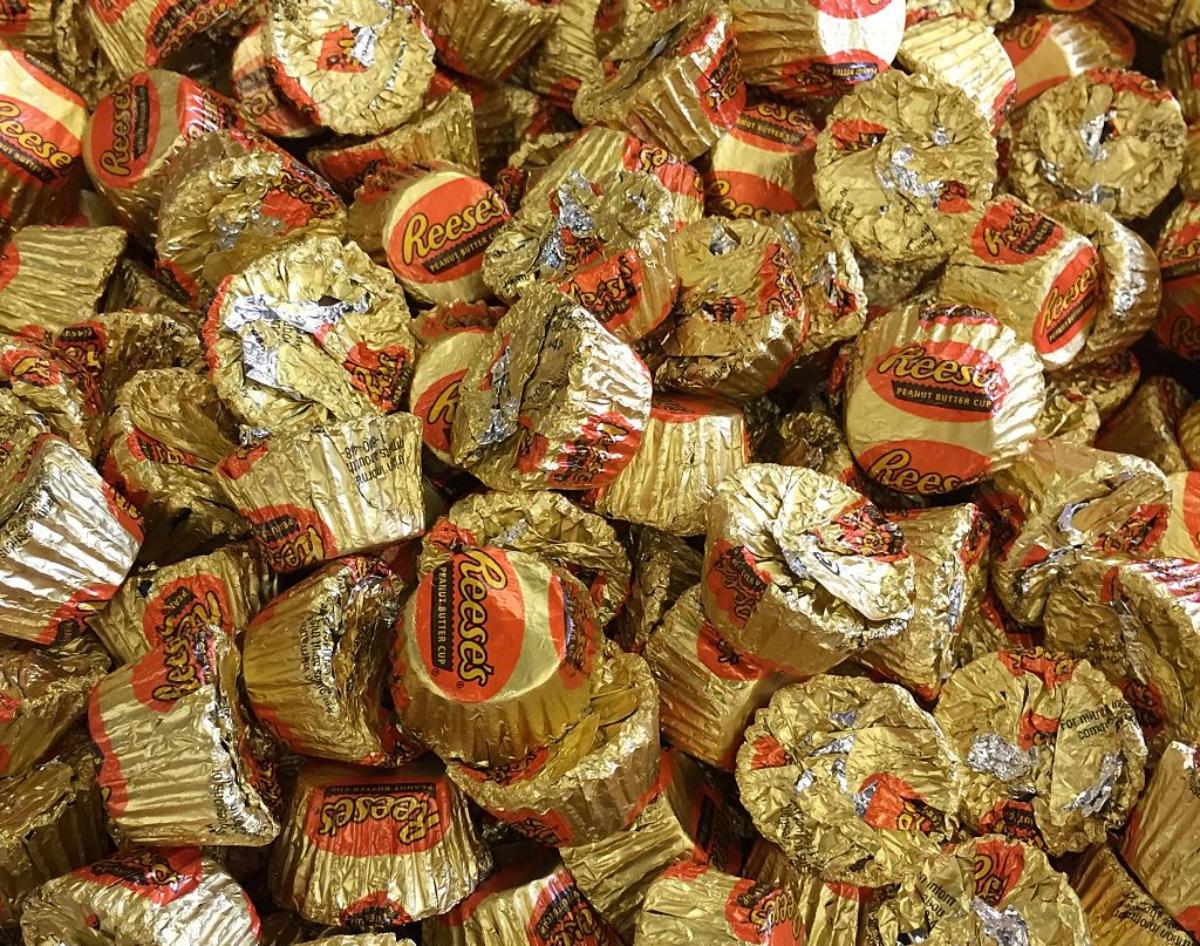 A Walmart shopper found worms in her Reese's Peanut Butter Cups.
In a TikTok video, creator @veronicaaispuro31 shared footage of Reese's Peanut Butter Cups with worms moving around inside them. First, she showed some already-opened candies, then opened a few more on camera, explaining that she did so as proof that the candies had been purchased that way.
Article continues below advertisement
Close-up video footage of the candies revealed something no one ever wants to find inside their food: live worms. The tiny white wormlike creatures — apparently maggots — were wiggling around in some of the candies. It's truly horrifying to watch. The video creator said, "Please be careful buying the Reese's. This is just nasty."
Here's what some of the commenters on TikTok had to say:
"That isn't gonna just be from Walmart! That had to come from the company that made them."
"I bought a Nestlé Crunch bar when I was like 6 and it has these in it. I'm 41 now lol still haunts me and I always check."
Others doubted the truthfulness of the video:
"Open it in front of the camera not on the side then show it on camera. also they look melted."
"Exactly this. Those were opened and rewrapped."
Article continues below advertisement
Is Walmart is recalling Reese's Peanut Butter Cups due to the worm infestation?
Although some sources, like South Lake Sentinel, claim that Walmart is "conducting a massive recall of the candy," there's no press release from Walmart as of Nov. 2, 2023.
According to Best Life Online, a 2014 video of the same problem with Reese's surfaced, and the company said at the time that these "infestations" could occur during storage and distribution phases.
Article continues below advertisement
Here's what to do if you have Reese's Peanut Butter Cups at home.
Since there hasn't been an official food recall of the Reese's candies by the manufacturer or by Walmart, there likely isn't much you can do. However, you can be proactive by checking any Reese's Peanut Butter Cups you might have (and if your children received any while trick-or-treating, you're likely checking all candy anyway). Inspect candies and call the manufacturer's number on the wrapper if anything seems off.
Although something like this could theoretically happen to any candy or packaged food, it's understandable if you're a bit wary of anything Reese's-related after watching this TikTok. It's just one more reason to stick with vegan chocolate anyway.