After Escaped Lion Roams Italian Town for Five Hours, Mayor Calls For End to Animals in Circuses
Kimba the lion escaped his enclosure at an Italian circus, prompting the town's mayor to call for circuses to end animal exploitation. Here's what happened to the escaped lion.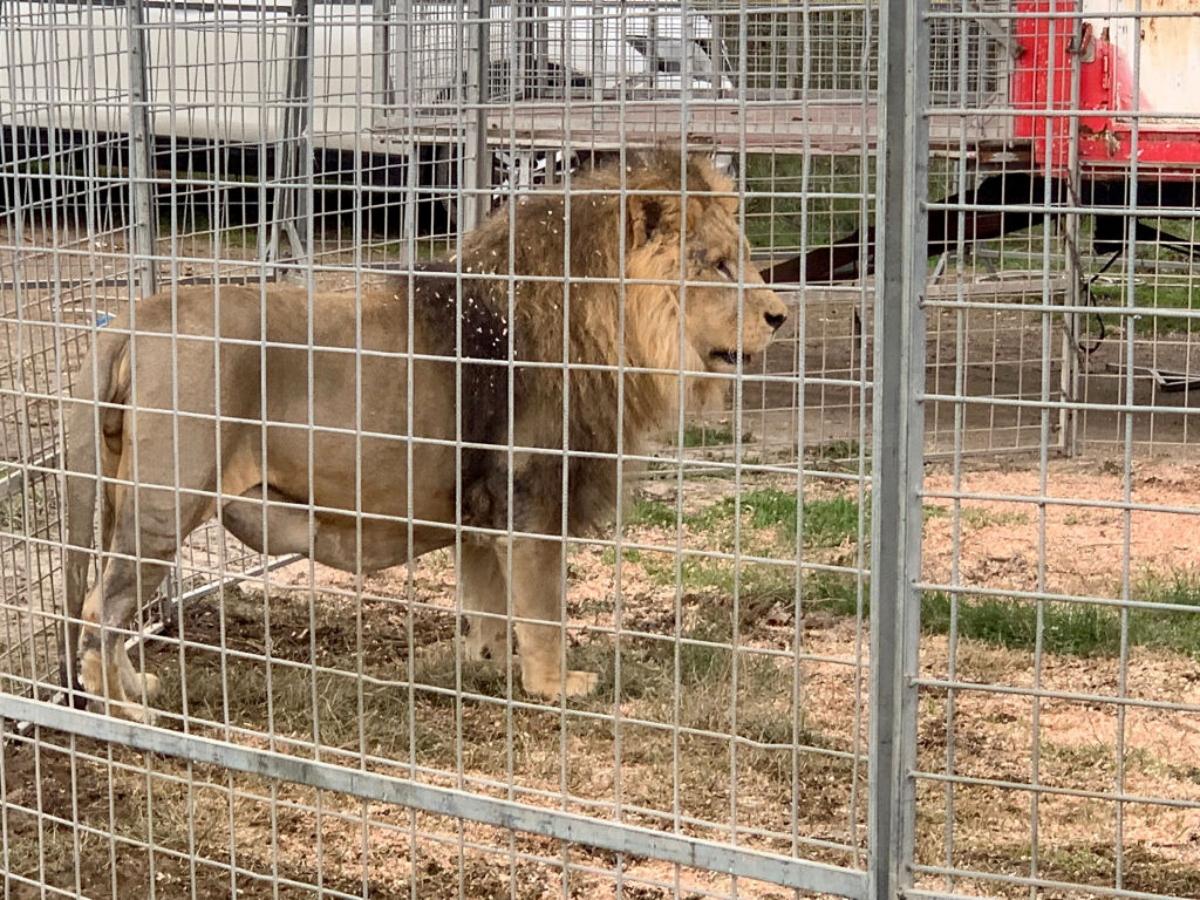 Residents of one Italian village had a shock on Nov. 11, 2023 when an animal somehow got out of his enclosure at the circus. A male 8-year-old lion escaped the circus in Italy, and spent about five hours on his own before being brought back into custody of the circus.
Article continues below advertisement
The lion didn't cause any harm to humans in his path, and overall, no major damage was done. However, the mayor of the Italian town where the lion spent his time off spoke out about the need to end the use of animals for entertainment in circuses. Here's the full story of Kimba the lion.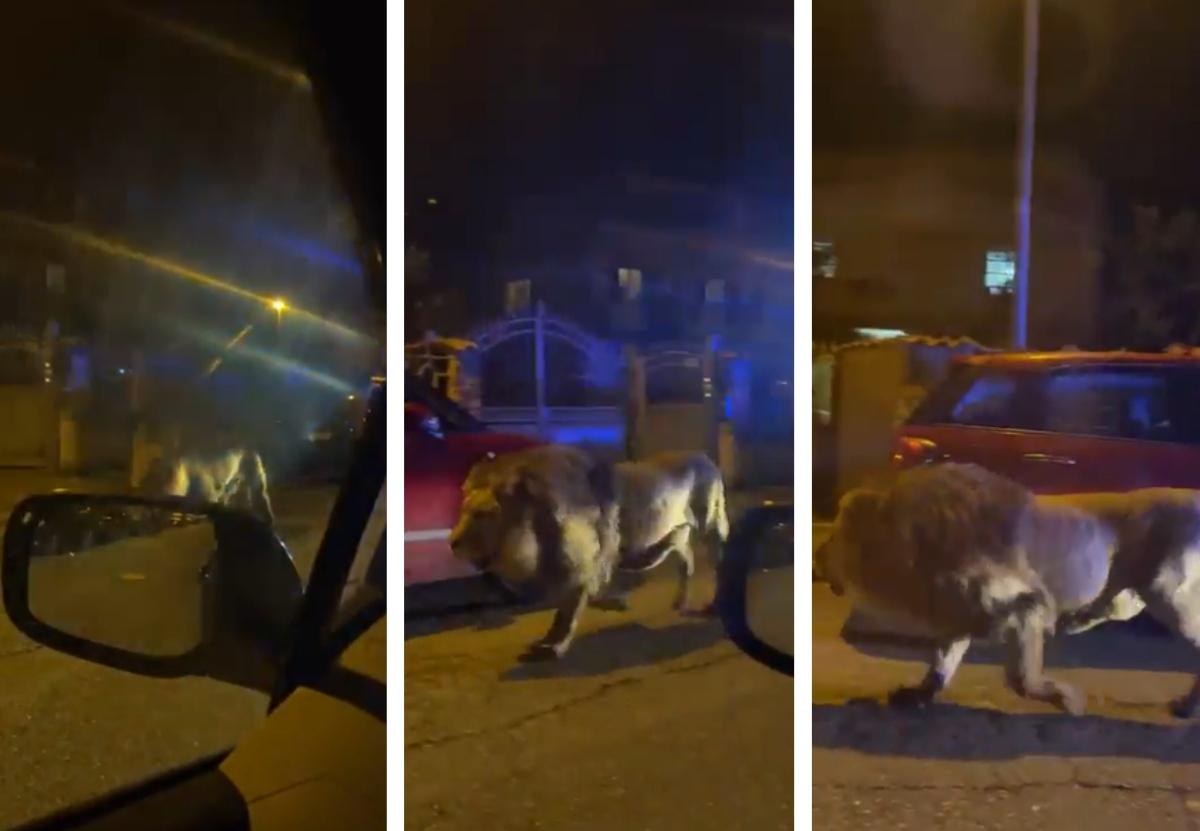 Article continues below advertisement
Kimba the lion escaped a circus in Italy, and spent five hours in public before being captured.
As Business Insider reported, Kimba the lion escaped a circus in the town of Ladispoli, near Rome, in November 2023.
The town's mayor, Alessandro Grando, told residents to stay in their homes until the lion could be apprehended. The lion spent about five hours strolling the streets of Ladispoli, and a police helicopter managed to track him using an infrared camera, finding him in a field. Kimba was then brought back to the circus.
Kimba is part of the "Rony Roller" traveling circus, scheduled to remain in this particular village until Nov. 19, 2023, Reuters reported.
A number of amateur videos and photos have appeared of Kimba's reign over the town. It's still unknown how Kimba escaped. Rony Vassallo, the circus' animal supervisor and trainer, told Reuters: "What happened is very strange...All we can say is that a lion does not have the ability to open a latch and break a lock."
Article continues below advertisement
How Kimba escaped isn't known yet. However, according to Business Insider, circus operators told La Repubblica they suspected sabotage, explaining that they came upon the open lion's cage and glimpsed three people running away from the scene. In a Reuters video taken after Kimba's return, Vassallo pointed to Kimba and said, "The lion is fine, he is here sleeping with his brothers."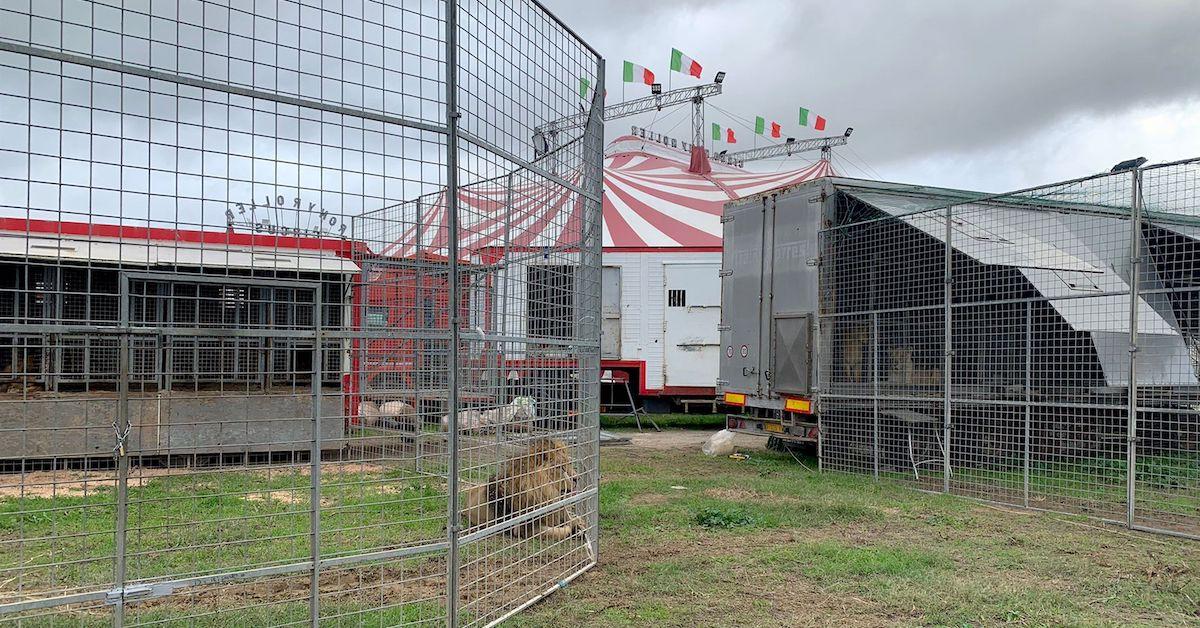 Article continues below advertisement
Mayor Grando is calling for circuses to stop using animals.
Mayor Grando didn't merely focus on the safety of the town's residents, but also took this opportunity to focus on animal rights. On Nov. 12, Grando posted on Facebook in Italian: "I hope this episode can raise some conscience, and that we can finally put an end to animal exploitation in circuses," according to Facebook's translation.
Article continues below advertisement
On Nov. 13, Mayor Grasso met with Vassallo to discuss the incident, and created a plan to "make sure that the safety of citizens and animals themselves is not put at risk again," according to another Facebook post.
Grasso wrote that Vassallo was apologetic, and agreed to: stop using big cats in shows immediately; transfer of all Rony Roller's animals to "another suitable location" on Nov. 14; stop using circus animals in the show starting Nov. 14; as well as improve "measures for supervision and guarding of animals until their transfer."
He added: "it will be the circus we like the most, the one without animals."
One Ladispoli resident told Reuters: "I am sorry, because [Kimba] is in prison. [He] should be in [his] environment, the savannah." We couldn't agree more that Kimba and all circus animals deserve to live free and in the wild.
Article continues below advertisement
Some circuses around the world have banned the use of animals, due to the cruelty circus animals are subjected to.
While some circuses, like one in Germany that uses holograms rather than live animals, are trying to change the industry for the better, circuses remain a hotbed of animal exploitation. As PETA notes, circus animals suffer in many ways: they're kept in cramped and cruel conditions, forced through physical abuse to perform tricks, and deprived of their natural habitats.
The Royal Society for the Prevention of Cruelty to Animals (RSPCA) also points out that circus animals (or any captive animals, for that matter) don't get opportunities to socialize or exercise the way they would in the wild. They may develop health conditions as a direct result of the forced circus activities, as well as the fact that they spend the majority of their time chained or caged.