One Lake in California Is so Dangerous You Could Get Sick From Swimming in It
Pyramid Lake in Los Angeles County has been issued a danger advisory by the state of California. But why is the lake dangerous? There's one main reason.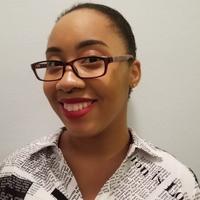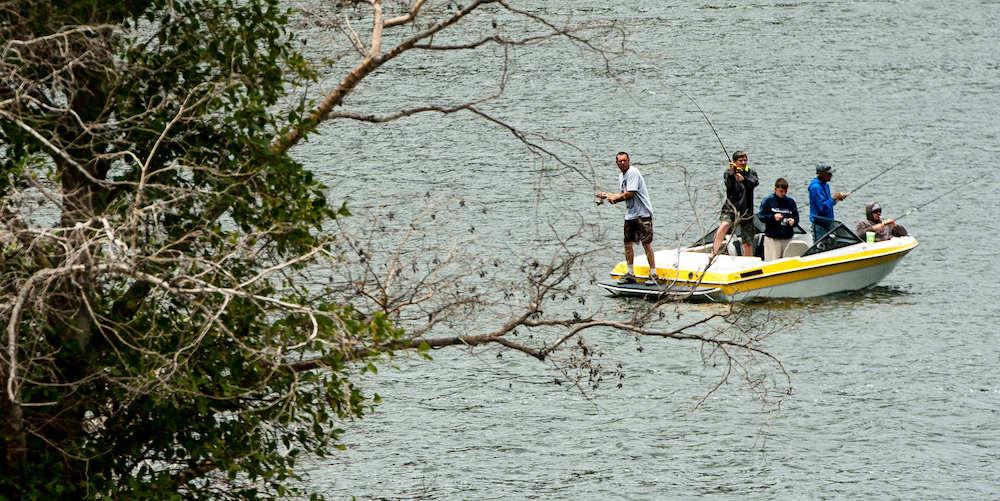 For so many of us, spending a day out on the lake is the ultimate idea of fun. Swimming, kayaking, and playing with friends, family, pets, and more are just a few examples of how people take advantage of the warm weather. But unfortunately, not all natural bodies of water are safe.
Article continues below advertisement
Specifically, Pyramid Lake in Los Angeles County has become hazardous, as of September 2023. The problem has gotten so bad that California state has issued an advisory against interacting with the water in any way. But why is Pyramid Lake dangerous? It turns out that there's a natural element that can get both people and animals sick.

Article continues below advertisement
Why is Pyramid Lake dangerous?
According to the California Department of Water Services, Pyramid Lake is dangerous because of the algae it contains. In July 2023, the state closed down multiple beaches along Pyramid Lake, and advised against coming in contact with the water in any way including swimming, water-contact sports, or eating fish from the water. It's unclear when these beaches will open up again or if they have yet, at the time of publication.
Furthermore, this algae is so dangerous that California state issued a danger advisory in July 2023. This blue-green algae to be specific is a health hazard to both people and pets. It can cause issues including:
allergic skin rash
cold or flu symptoms
diarrhea
eye irritation
mouth ulcers
vomiting.
Article continues below advertisement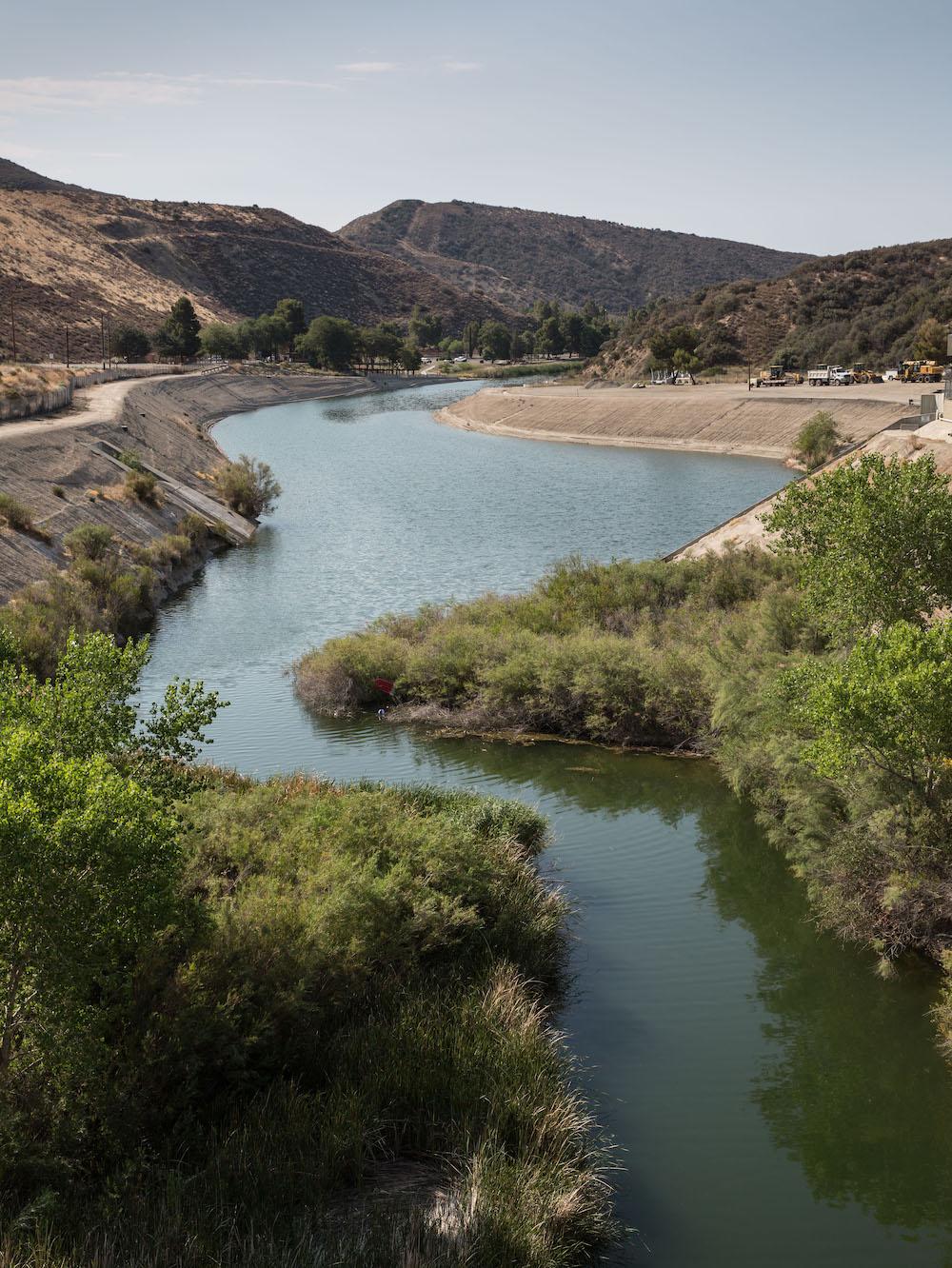 If you or an animal have been exposed to blue-green algae, it's recommended that you get medical attention right away. Be sure to let medical professionals know about the exposure and contact the local public health department as well. This algae is a natural part of the area and it can "grow rapidly under ideal conditions."
Article continues below advertisement
Unfortunately, these ideal conditions are also great for spending a fun-filled day at the lake. Calm, warm water with "certain nutrients" makes it easiest for the algae to grow. As of September, it's unclear how long the danger advisory will be in place. Although it's already required that pets should be "confined or on a leash," it's important to take extra precautions to prevent your furry friends from having any contact with the water.
What can you do on Pyramid Lake?
Luckily for fans of the lake, Pyramid Lake isn't completely off-limits. Boating is still allowed as well as other sports and activities where people won't have direct contact with the water. But KTLA points out that the algae can move to different areas. Waves and wind can move it across the reservoir and form mats on the water. So, it may be best to stay away altogether.
Article continues below advertisement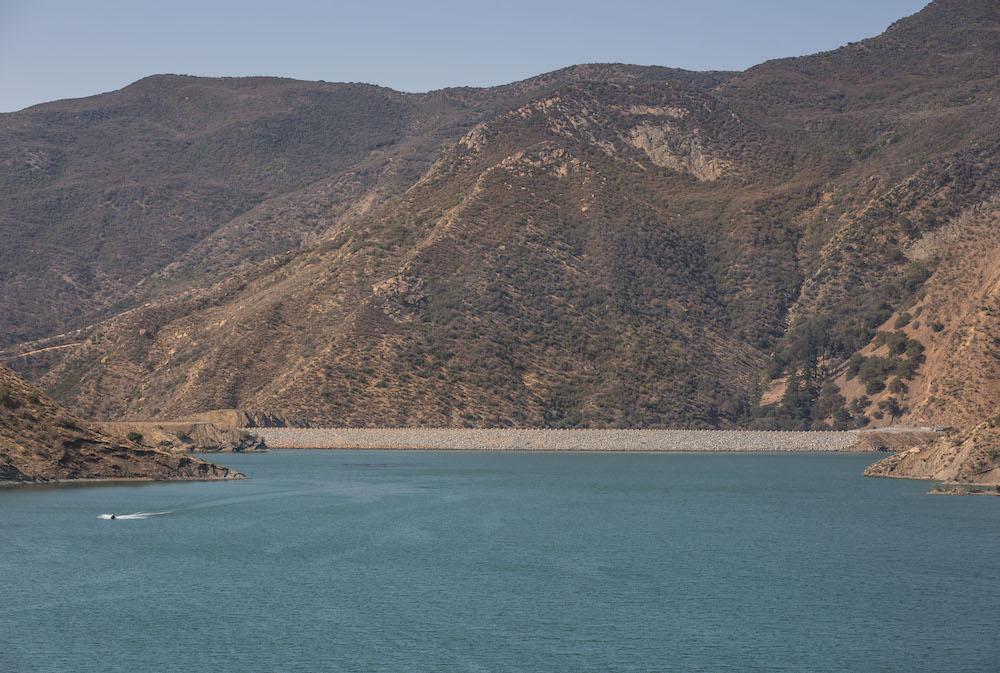 Luckily, the news outlet also reported that treatment for the algae would begin on Aug. 2, 2023. However, it's unclear if the treatment was performed, if it worked to change algae levels in the lake, or if California has changed its advisory at the time of publication.
Plus, if you still want to swim, you do have other choices. KTLA mentions that Castaic Lake is close to Pyramid Lake and hasn't been placed under an advisory.