Rachel Carson of 'Silent Spring' Is an Environmentalist Icon
Who was 'Silent Spring' author, Rachel Carson? The Pennsylvania native, who wrote about ecology, is considered an environmentalist icon, to this day.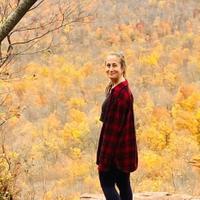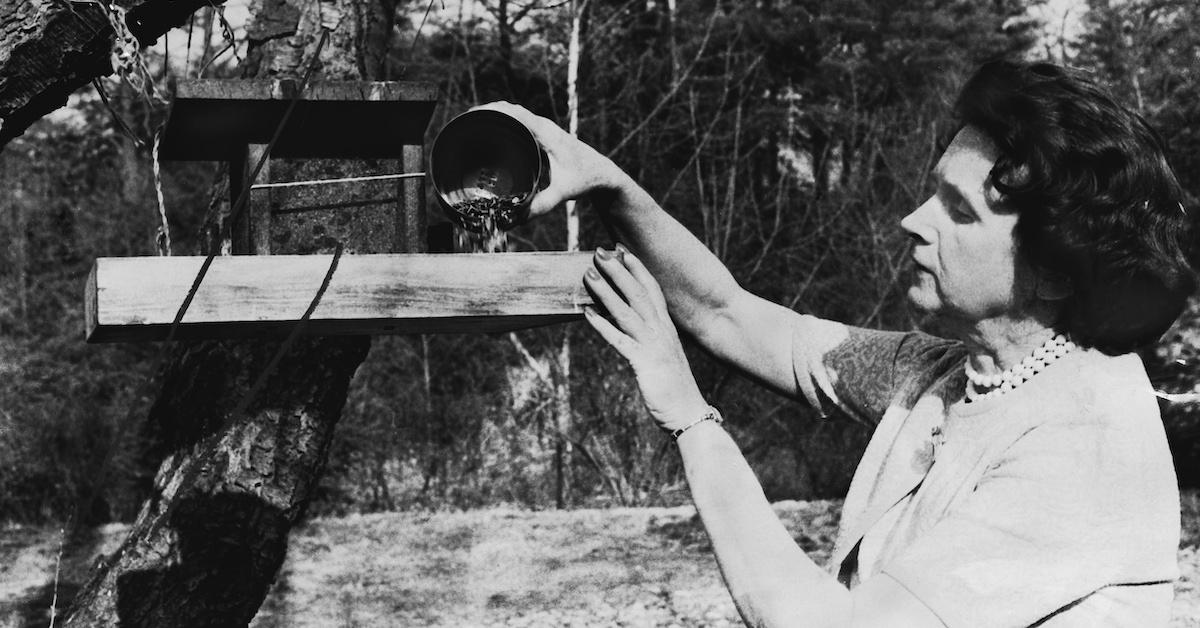 If you're delving into the world of climate activism, there are a handful of books you should read — The Intersectional Environmentalist by Leah Thomas; The Monkey Wrench Gang by Edward Abbey; and Rising by Elizabeth Rush are only a few. But if you really want the full scope of ecology and climate activism, reading the works of the pioneer of environmentalism, Rachel Carson, is absolutely imperative.
Who was Silent Spring author Rachel Carson? The ecology icon changed environmentalism forever.
Article continues below advertisement
"Until we have the courage to recognize cruelty for what it is — whether its victim is human or animal — we cannot expect things to be much better in this world. We cannot have peace among men whose hearts delight in killing any living creature," the late author famously said, according to Goodreads.
Article continues below advertisement
Who was Rachel Carson?
Rachel Carson was a writer, scientist, and a lifelong ecologist.
Born in a rural Pennsylvania town, she she always had a love for nature, as well as an affinity for writing. She graduated with a degree in marine biology from Pennsylvania College for Women (which later became Chatham University) in 1929, per Carson's website. She went on to study at the Woods Hole Marine Biological Laboratory, and eventually received a Master of Arts in zoology from Johns Hopkins University in 1932.
Article continues below advertisement
After snagging her master's, Carson worked as a writer of radio scripts for the U.S. Bureau of Fisheries, and writing for the Baltimore Sun. She worked her way up to become Editor-in-Chief for all U.S. Fish and Wildlife Service (USFWS) publications, and authored a number of scientific articles on conservation.
Eventually, she published her first books, Under the Sea-Wind in 1941, The Sea Around Us in 1952, and The Edge of the Sea in 1955, skyrocketing her to fame as a naturalist and science writer.
She continued writing articles on ecology through the '50s, and debuted her most famous work, Silent Spring, in 1962. It received quite a bit of backlash, but it changed the way humankind thought of its impact on the planet.
Carson passed away in 1964, succumbing to a long battle against breast cancer, though she changed the lives and viewpoints of so many people around the world. To better understand her impact, though, it's crucial to read more on Silent Spring.
Article continues below advertisement
What was 'Silent Spring' about?
Silent Spring intended to inform the public of the longterm effects of pesticides. In summary, Silent Spring is about how pesticides have impacted the planet. According to ENotes, the book goes into how pesticides have affected wildlife and humans alike, comparing it to atomic radiation, and it points out how its poisons can move through the food chain.
It highlights the connections between life through plants, water, and soil, reiterating that consumerism and consumption must be mindful.
And evidently, the war made things worse — World War II involved the use of various poisons and toxic chemicals. That, compounded with the use of pesticides, made cancer so much more widespread.
Without Carson's work, people may not have identified the connection between human health and the environment so early on — and for that, we are eternally grateful.