Robert Downey Jr.'s Mission to Fight Climate Change Continues With Book 'Cool Food'
You may know him as Iron Man, but Robert Downey Jr. is a real-life superhero, one who's tackling climate change via plant-based and technology-driven initiatives.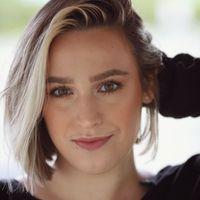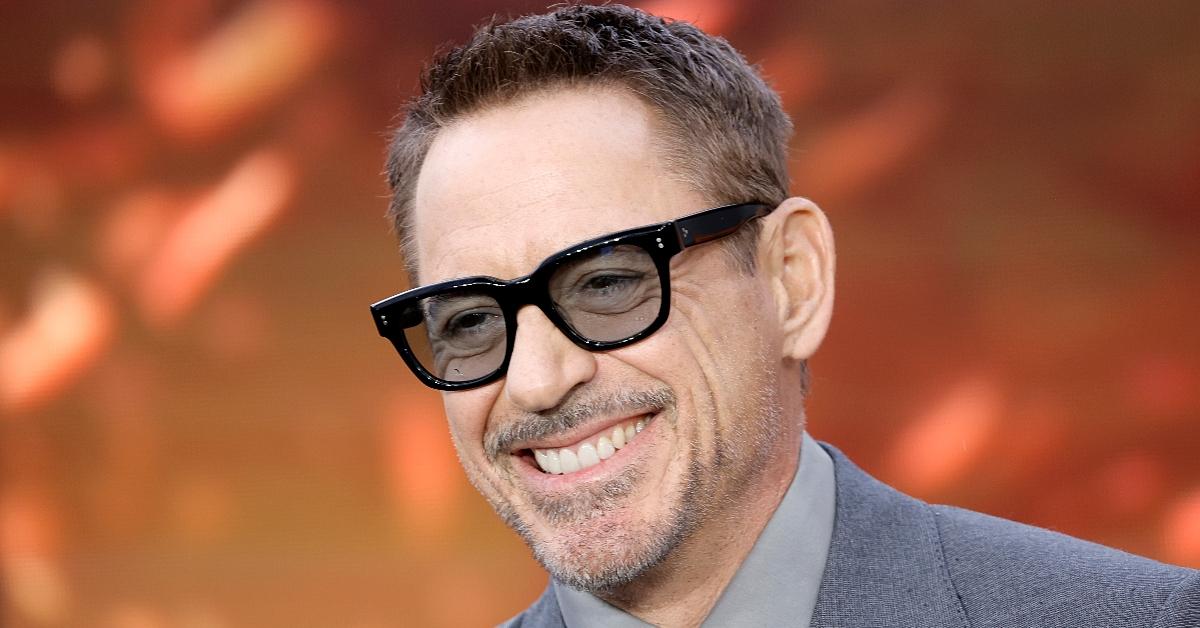 Whether you're a Gen Z Marvel stan who knows the dreamy Oscar-nominated actor as Tony Stark, or you've been around since his Less Than Zero days, Robert Downey Jr. is without a doubt a Hollywood icon. Those who have held their A-list status for as long as Downey are aware that limelight longevity and reinvention go hand in hand. For the Sherlock Holmes star, reinvention involves veganism and climate change activism.
Article continues below advertisement
In 2020, Downey opened up to Variety about his changing diet. "I'm going plant-based! For cash and legumes," he quipped at the Dolittle premiere. For context, this was after he jokingly equated his film career to "[making] faces for cash and chicken."
"Even though no, I'm off chicken now," he clarified.
His veganism soft launch comes after the 2019 announcement of his tech-driven sustainability initiative, FootPrint Coalition: "A coalition of investors, donors, and storytellers committed to scaling technologies to restore our planet."
"Between robotics and nanotechnology, we could clean up the planet significantly, if not totally, in 10 years," Downey said in 2019. Hey, if AI is here to stay, we might as well use its powers for good. "I'm a one-man carbon footprint nightmare colossus," he continued, hinting that his inner existential crisis intertwines with the bleak state of the world. (Earth's average surface temperature has increased approximately 2 degrees Fahrenheit since the late 19th century, per NASA.)
Article continues below advertisement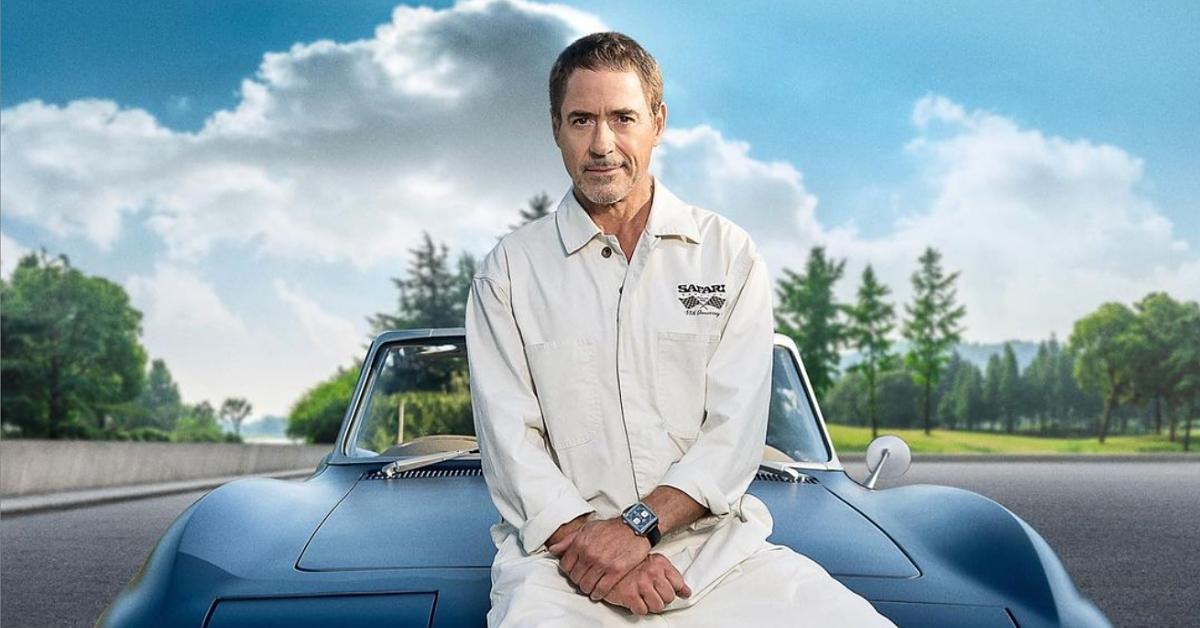 In August 2023, news of an upcoming sustainability-focused RDJ project further proves his mission to fight climate change is both undying and authentic. What? Did you think it was all virtue signaling? Think again.
Downey's book Cool Food: Erasing Your Carbon Footprint One Bite at a Time — which he wrote alongside New York Times bestselling author and "Climate Survivalist" columnist Thomas Kostigen — aims to teach people to "make simple choices, starting today — in the supermarket, in [their kitchens], and in the world — to reduce [their] environmental impact," as described on the book's official site.
Here's what eco-conscious foodies and RDJ stans alike should know about the upcoming project and the Oppenheimer star's push for sustainability.
Article continues below advertisement
Robert Downey Jr.'s book 'Cool Food' tackles climate change food first.
"Cool Food is a game-changing new food category and way of thinking that can help fix the climate," the book's description reads.
Though "fixing" the climate may require effort in a number of categories — as ordering an Impossible Whopper over its beef counterpart isn't groundbreaking on its own — the United Nations stated that "a third of all human-caused greenhouse gas emissions is linked to food."
The process of growing, processing, and transporting food; as well as the methane produced by cattle and other animals being raised as livestock; nitrous oxide from crop fertilizers; and carbon dioxide "from cutting down forests for the expansion of farmland," all contributes to the greenhouse effect, directly causing global heating, as per the UN.
Article continues below advertisement
"The choices we make with our day-to-day food consumption clearly affect our planet's health and habitability," Downey said in a statement, per People. Not only will Cool Food — which is set to release on on Jan. 23, 2024 — feature tips on making impactful choices and changes, but it will offer up "eye-opening information, actionable items, and two dozen delicious recipes," all while keeping the mood light and humorous.
"The food-climate nexus holds the biggest potential for change in human history," Kostigen said in a statement. "And we've taken a completely new and different approach to making this subject accessible and appealing to people."
Article continues below advertisement
From ancient grains to meal kits, 'Cool Food' is packed with worldly discoveries about the future of sustainable eating.
For Cool Food, Downey and Kostigen spoke with innovative sustainable farmers, climate-conscious chefs, and other eco-friendly experts around the globe. From the magic of ancient grains to the pluses of meal kits, the co-authors discovered that "cool food" is all around us.
We imagine the ancient grain revelations buried in RDJ's forthcoming book concern climate adaptability, food diversity, and global hunger solutions.
Ancient grains like quinoa, farro, teff, sorghum, and millet are all "easy to grow, hearty, and drought resistant," as put by the Make Me Care About... podcast.
Pierre Thiam — the executive chef at Lagos' award-winning NOK by Alara restaurant — believes "the food system is one of the main culprits" when it comes to climate change, as it pushes for unnatural year-round growing, requiring nasty chemicals and fertilizers, loads of contaminated water, and deforested land.
Article continues below advertisement
"Nature wasn't designed like that," the West African cuisine expert said on the May 10, 2023, episode. While modern wheat follows the sinful food system, ancient grains like fonio — a 5,000-year-old ancient grain nicknamed the "lazy farmer's crop" — defy it.
"It's the fastest maturing grain. Within two months you can harvest fonio," Thiam continued.
We'll have to wait and see what Downey and Kostigen's findings reveal. We're getting hungry just thinking about it.
Article continues below advertisement
When it comes to climate activism, Robert Downey Jr. took a few notes out of Iron Man's book.
In a way, RDJ's beloved Marvel character inspired his approach to environmentalism. As detailed by Yahoo! Finance, Tony Stark is famously a billionaire tycoon who leans on technology to problem-solve and protect his own life as well as those of fellow citizens (via a handmade red-and-yellow exoskeleton). Though the Avengers: Endgame actor may not be creating greater-good technology himself, he's certainly putting his platform and his net worth to good use.
"The great thing about Tony was over time, he focused less and less on his tech and more and more on his character, but he didn't lose any of that expertise," Downey said, per Yahoo! Finance. "I'm willing to commit the amount of time it's going to take to do my part to be part of doing this right."
FootPrint Coalition Ventures — which houses "rolling venture funds focused on opening access to and accelerating sustainable technology ESG investments" — features at least $10 million of Downey's personal funds.
"Having spent the last 18 months in dialogue with scientists, engineers and technologists, I now have a firm grasp of the obvious: This global existential threat is not something that's going to be solved by a smattering of elite mega-corporations," Downey said in a January 2021 statement. "I think that paradigm must be smashed in favor of innovation by a broad set of new companies."
Article continues below advertisement
Featuring two funds (an early-stage and a late-stage fund), FootPrint Coalition Ventures covers six investment categories: "Sustainability focused consumer products and services, food and agriculture technology, materials and industrial tech, energy and transportation, education and media, and advanced environmental solutions."
Arcadia Earth, Cloud Paper, RWDC Industries, and Ÿnsect are some eco-friendly companies FootPrint Coalition has invested in.
Article continues below advertisement
Robert Downey Jr.'s 2023 environmentalism efforts include a food tech startup investment and an eco-friendly car giveaway.
RDJ is doubling down on his eco-activism, filling the dreary news cycle with selfless projects that inspire sustainable newbs and green-living experts alike.
In May 2023, VegNews published a May 2023 reported that a FootPrint Coalition investment helped Israeli biotech startup Chunk Foods raise $15 million. Though Chunk Foods' vegan steaks are already served at Manhattan restaurants like Coletta and Anixi, the company plans to take its veggie beef to more than 300 restaurants in the U.S.
In August 2023, Downey announced he was giving away six classic cars from his personal collection. Though he was once proud to own a 1965 Corvette Stingray, a K/10 pickup truck, and a Mustang Boss 302, among many other flashy models, RDJ is currently in a more enlightened, less-is-more place. The RDJ Dream Cars sweepstakes offers eco-modified automobiles (which Chris Mazzilli and Rich Benoit helped bring to life) that favor electric power, small emitters, and internal-combustion engines over traditional gas-guzzling qualities.
Gearheads can learn about eco-friendly car restoration and the electric power pivot in Downey's Max docuseries Downey's Dream Cars.