Trendy Vegan Tinned Fish Does Exist, and It's So Much Better Than Eating Animals
Yes, we know hot girls supposedly eat tinned fish. But what about vegan tinned fish? It's so much healthier for us and the planet — aka it's way hotter.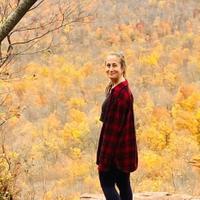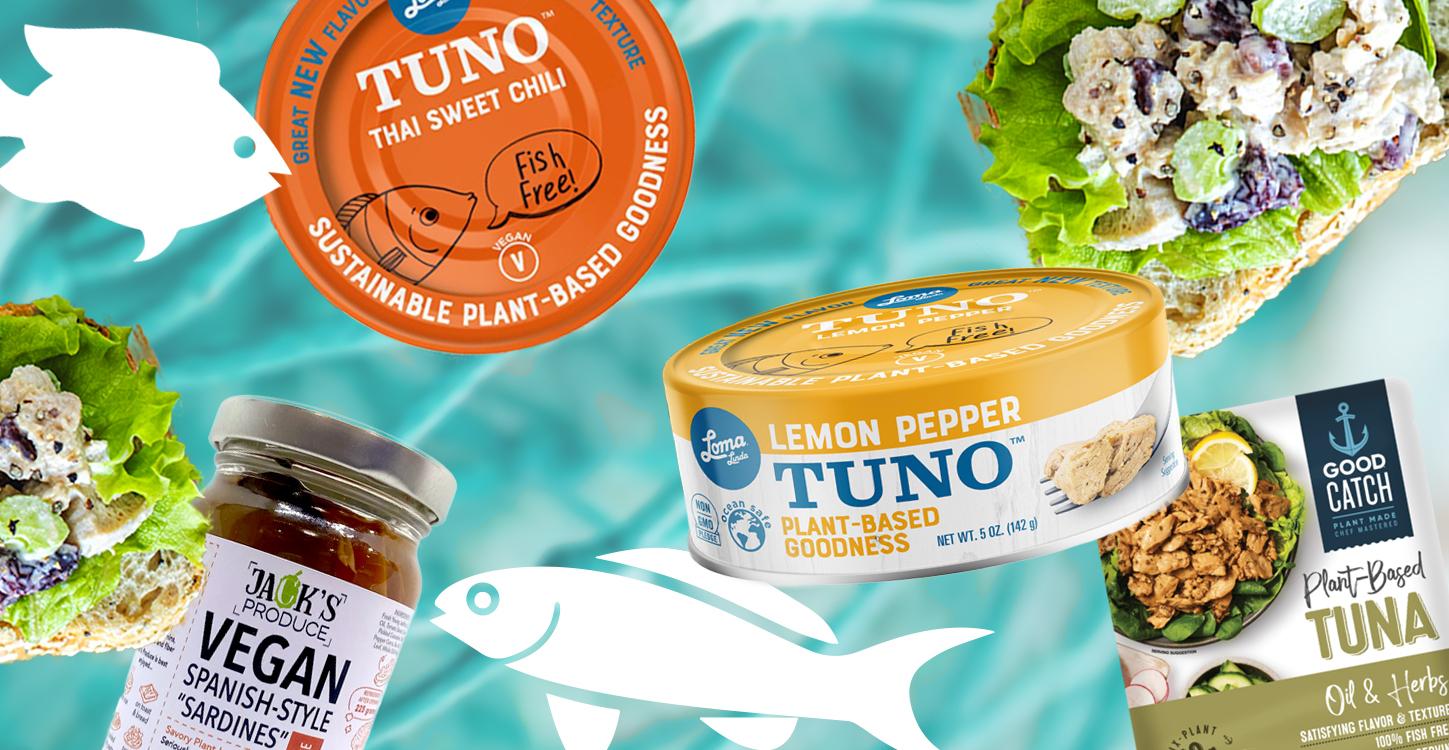 In July 2022, Coveteur published an article titled "Why Is Everyone Obsessed With Tinned Fish?"
While it may not appeal to everyone, tinned fish has become one of the trendiest "hot girl" pantry staples out there — despite its blatantly unappealing nature. On top of that, fishing hurts animals, overfishing takes a toll on the planet, and certain types of fish, such as tuna, are high in mercury. That's why vegan tinned fish may be the way to go.
Article continues below advertisement
"Inevitably, most 'trendy' food items have already been around for hundreds of years. It's Americans who are just now getting hip to them. Such is the case with tinned fish — a method of seafood preservation that entails catching the fish at its peak and canning it with oils and spices," Nicole Kliest of Coveteur wrote in her op-ed.
"This dish is deeply rooted in history and tradition and has wriggled its way onto menus in the U.S. and into a myriad of social media posts (often positioned beside a dollop of butter and glass of natural wine)," she continues. But imagine a more sustainable, toxin-free option? Tinned vegan fish may be a new staple on our grocery list.
Here's a list of some of the hottest vegan tinned fishes out there.
unMEAT's fish-free tuna
unMEAT produces a wide range of plant-based proteins. Though the manufacturer is best-known for its meat-free SPAM alternative, the company also makes soy-based fish-free tuna that only uses clean, sustainably-sourced, and non-GMO ingredients. Pop open a can and mix it with some plant-based mayo, diced jalapeños, and seasoning.
Article continues below advertisement
Aside from making a plant-based alternative to to fish, the brand's parent company, Century Pacific Food, makes several efforts to lower its environmental impact. According to a press release, it uses limited amounts of plastic, for example, and runs on almost 100 percent renewable energy.
You can find the brand's products in Walmart, Harris Teeter, and in independent grocery stores nationwide.
Article continues below advertisement
Good Catch's Plant-Based Tuna, Naked In Water
Another plant-based alternative to canned tuna is Good Catch's "Naked In Water" Plant-Based Tuna. It tastes just like the real thing, but again, it's mercury-free and equally high in protein.
It's made from a base of pea and soy protein, in addition to other all-natural ingredients. Again, this is another convenient ingredient to have on-hand for several last-minute meals. Toss it atop some salad, or spread it on bread and toast it with vegan cheese, for a meat-free take on the tuna melt.
Article continues below advertisement
"We took a classic pantry staple and made it even better. We made it with plants. Ready for your favorite traditional tuna recipes — you can substitute it one-for-one for conventional tuna — try it in sandwiches, tuna melts, sushi rolls, casseroles and more," Good Catch writes on its website.
You can find the brand's offerings in a wide range of grocery stores.
Article continues below advertisement
Jack's Produce Vegan Spanish-style Jackfruit "Sardines"
Jackfruit doesn't only make for a delicious vegan alternative to pulled pork — its flaky texture and relatively bland flavor profile also makes for a really solid plant-based alternative to fish. And Vegan Philippine food company, Jack's Produce, capitalized on this by making Vegan Spanish-style Jackfruit "sardines." They supposedly taste just like the real thing, and they come in a shelf-stable jar.
Article continues below advertisement
Unfortunately, you most likely won't be able to find them outside of stores in The Philippines, but you can order them online. Eat them on top of toast, in a kale Caesar salad, or on rice with soy sauce. Yum.
Article continues below advertisement
Good Catch's Salmon Burgers
Even though this doesn't necessarily emulate canned salmon to a tee, Good Catch's Salmon Burgers are just like what many people love to make using canned salmon. So if you're getting tired of Impossible Burgers or MorningStar chick'n sandwiches, this is an awesome alternative — top it with plant-based tartar, and you're golden.
Article continues below advertisement
Lomo Lina Tuno
Lomo Linda makes several flavors of canned tuna, from lemon pepper to Thai chili. It's soy-based and made with non-GMO, U.S.-grown ingredients, so you know you're doing something better for the planet, and yourself.
Article continues below advertisement
Verdino GreenFoods' PlanTuna
Just like regular tuna, PlanTuna is packed with omega-3s and protein, but instead of being derived from a Mercury-heavy fish, it's made from soy protein, olive oil, and algal oil. It comes in five delish flavors: in olive oil, in water, lemon and pepper, with mayo, and with Mediterranean herbs.
Article continues below advertisement
Future Farm's Plant-Based Tuna
Future Farm's plant-based tuna is yet another plant-based take on the pantry classic. It's flaky, made from sustainably sourced soy, and offers ready-to-eat protein and Omega-3s. It debuted at the Natural Products Expo West conference in Anaheim, Calif. in March 2023, so get ready to start seeing it everywhere.
Article continues below advertisement
Seed to Surf's Mushroom Snow Crab and Celery Root Smoked Whitefish
Plant-based seafood brand Seed to Surf uses whole vegetables and natural sea flavors (like kelp and kombu) to create its vegan tinned fishes. As of August 2023, there are two options: Celery Root Smoked Whitefish and Mushroom Snow Crab, both of which can be purchased directly from Seed to Surf's website.
This article, originally published on March 31, 2023, has been updated.