India's First Solar-Powered Village Provides Thousands of Residents With Renewable Energy
While U.S. policymakers struggle to transition communities to renewable energy, the Indian village of Modhera is now entirely solar-powered.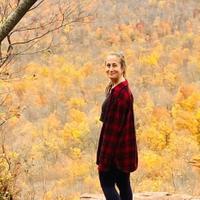 While most U.S. states struggle to transition to renewable energy, a village in India's state of Gujarat is way ahead of the game. The Indian village of Modhera is now almost entirely solar-powered, thanks to a project that cost more than €8 million, which was paid in half by the Government of Gujarat, and half by the Government of India.
Now, thousands of residents are living off renewable energy, with cheaper energy bills than ever.
Article continues below advertisement
"One thousand years ago, the ancestors of those that live today in this village built this marvelous Temple of Sun," United Nations Secretary-General, António Guterres, stated upon visiting Modhera's centuries-old sun temple, as per Euro News. "And they did it recognizing that the origin of all energy that we have on Earth comes from the sun."
And understandably, it seemed as though the experience left a lasting impression on the Secretary-General. Later, he tweeted about the experience, which was accompanied by a video of him speaking there.
"I was happy to meet the community of the first village in India to have round the clock solar energy," he wrote. "Renewable energy is the answer to limiting climate disruption and boosting energy security."
Article continues below advertisement
What to know about India's solar-powered village:
Modhera, India's first solar-powered village, is expected to set a precedent for the rest of the world. According to EcoWatch, the project has provided more than 1,300 Modhera locals — or about 30 acres of homes — with more solar power than they need to power their homes all day, everyday.
This could save residents from 60 and 100 percent of their power bills. Excess power can also be sold back to the electric grid as an additional source of income.
Article continues below advertisement
"Earlier, when solar was not there, I had to pay huge amount for the electricity bill — close to 2,000 rupees. However, with the installation of the solar, my electricity bill is now zero. Everything from the refrigerator to washing machine now runs on solar in my house. I am not paying even 1 rupee electricity bill now," village resident Gadvi Kailashben stated via EcoWatch.
The village's iconic Sun Temple, which is an iconic Hindu structure dedicated to the Sun-God, or 'Surya,' is fully powered by solar. It also features a parking lot that is abundant with EV charging stations.
As a result of transitioning to renewables, the village is bettering themselves, the planet, and their economy — many are thrilled to be using renewable energy, setting an example for more cities to do the same.
Article continues below advertisement
Other solar-powered cities, towns, and villages around the world:
While Modhera is India's first solar-powered community, there are others around the world that have fully transitioned to renewable energy.
The first solar-powered village in Africa — Id Mjahdi in the country of Morocco, has relied on 100 percent solar power since 2019, according to CNN. The country hopes to rely on 52 percent renewable energy by 2030.
The village of Kpatua in Ghana is also now mostly solar-powered, according to Oxfam. Not only does it keep the lights on, but it also cleans the water, which wouldn't normally be safe for drinking.
There are a few towns in the U.S. that are 100 percent solar powered, according to HuffPost, including: Aspen, Colo.; Greensburg, Kans.; Burlington, Vt.; Kodiak Island, Ala.; and Rock Port, Miss. But hopefully, that number will keep increasing, as the push towards renewables continues.