Sprite Goes Less Green
Coca-Cola, the world's worst plastic polluter for the last four consecutive years, has announced that Sprite bottles will soon have a new design, with a goal of making the bottles more eco-friendly. The change? Sprite bottles will no longer be green.
Article continues below advertisement
But how does changing the color of these plastic bottles impact their sustainability? And are the Coca-Cola company's new sustainability initiatives actually going to make a difference, or are they simply greenwashing? Take a wild guess… and keep reading for all the details.
Sprite bottles are going from green to clear — with changes to Mello Yello and more.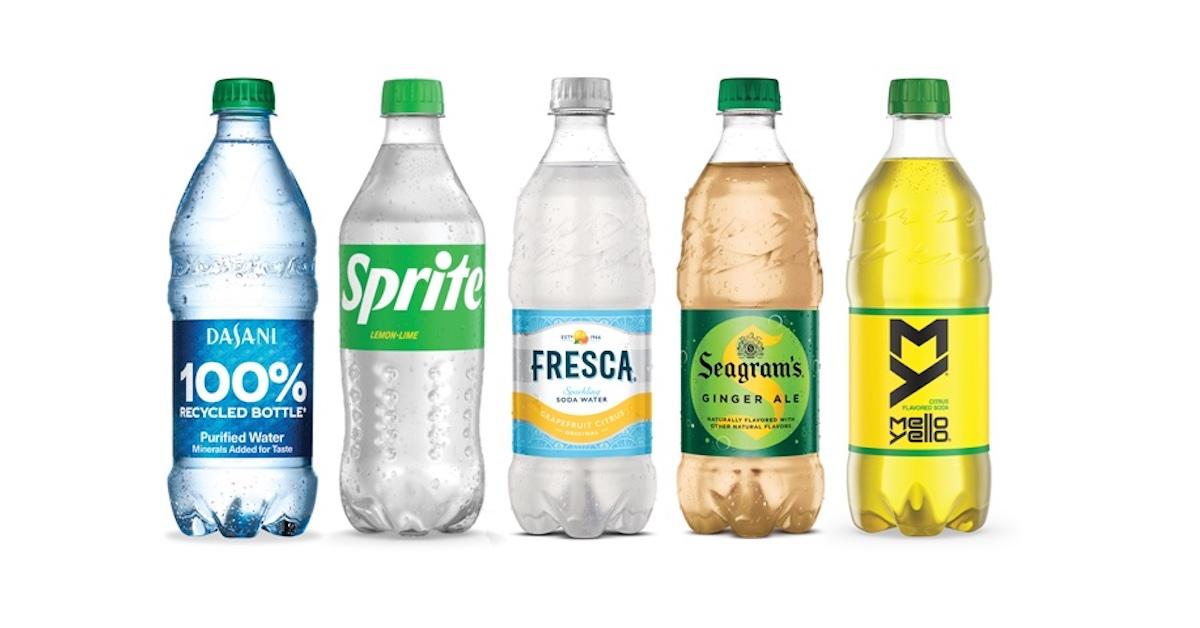 The Coca-Cola Company, which produces Sprite, announced that beginning Aug. 1, 2022, Sprite will no longer be packaged in its signature green bottles. Instead, all plastic PET (polyethylene terephthalate) Sprite bottles will be clear.
The new bottles will also feature an updated Sprite logo, as well as "Recycle Me" messaging, on its plastic label.
Article continues below advertisement
Other green-bottled products produced by the Coca-Cola Company — Fresca, Mello Yello, and Seagram's — will also transition to clear PET bottles in "the coming months." Additionally, Dasani will soon roll out water bottles made from 100 percent recycled PET plastic (not including the label or cap, which are presumably made from virgin plastic).
So why is Sprite changing the color of Sprite bottles?
Clear plastic is more recyclable than colored or dark plastic.
"Taking colors out of bottles improves the quality of the recycled material," Julian Ochoa, the CEO of recycling company R3CYCLE, which is working with Coca-Cola, said in a statement. "This transition will help increase availability of food-grade rPET. When recycled, clear PET Sprite bottles can be remade into bottles, helping drive a circular economy for plastic."
Article continues below advertisement
It's true that clear or transparent plastic PET bottles are more valuable and more likely to be recycled than colored PET bottles in the recycling industry. According to Sustainable Brands, that's primarily because clear plastics can more easily be dyed.
The outlet adds that some recycling plants actually consider colored plastics as contaminants, and remove them from the recycling stream to throw them in the trash. Eek.
In fact, in Japan, manufacturers intentionally do not use colored PET bottles, as it makes recycling easier, according to Packaging Digest.
But is turning colored bottles clear enough to significantly improve Coca-Cola's sustainability?
Article continues below advertisement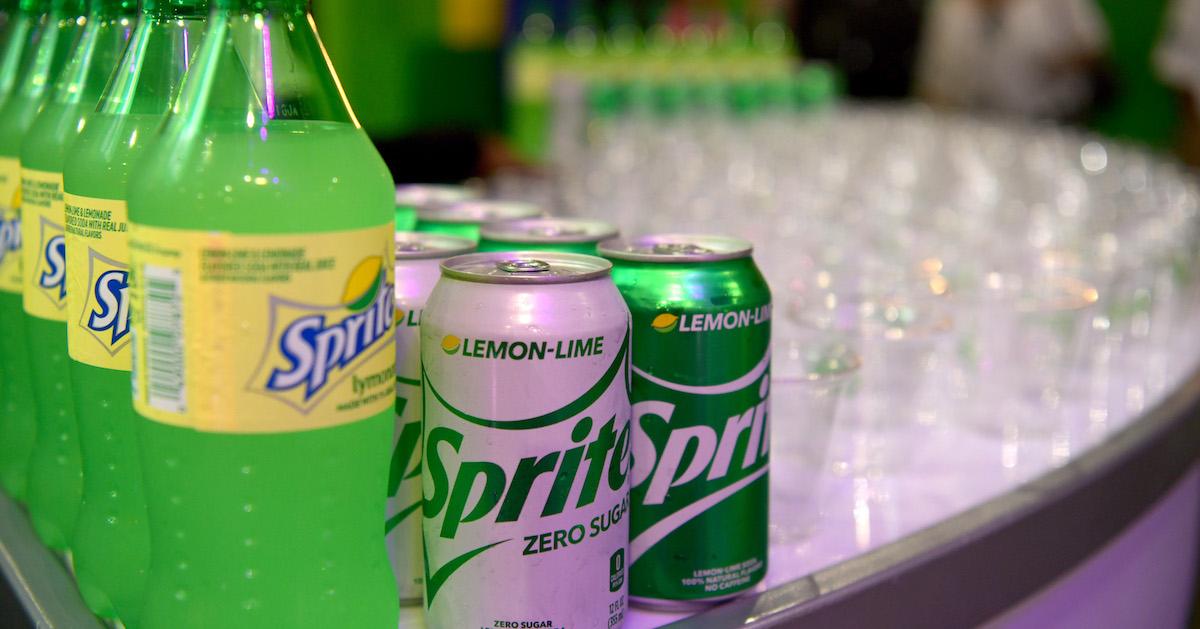 This change to Sprite bottles is utter greenwashing.
Every year, the organization Break Free From Plastic audits major plastic-polluting corporations to determine the worst plastic polluters. In 2021, the Coca-Cola Company was awarded the No. 1 slot for the fourth year in a row.
For the Coca-Cola Company to shed itself of that title, the corporation is going to have to do a lot more than change the color of its plastic bottles.
Article continues below advertisement
This change to Sprite means that Coca-Cola will still produce the exact same amount of single-use plastic as before — there's just a slightly higher chance it will be recycled now. Coca-Cola is doing nothing to take responsibility for the bottles it produces; it's still putting the responsibility on the consumer to place their bottles in the recycling bin.
And even if Sprite drinkers do so, there's no guarantee that they will truly be recycled. It's estimated that only 9 percent of plastic actually gets recycled (based on a study that found only 9 percent of plastic was recycled between 1950 and 2015).
Plus, plastic can only be recycled a handful of times, as the recycling process diminishes the plastic's quality. Technically, plastic is just being downcycled, and will eventually wind up being recycled into things like clothing or carpeting, in a landfill, or in the ocean.
Not to mention, if the new Dasani bottles are made from recycled plastic, why aren't the new Sprite (and Fresca, Mello Yello, and Seagram's) bottles made from recycled plastic, too?
Article continues below advertisement
The new Sprite plastic bottle design feels a bit like a PR move — and one that will possibly inspire customers to buy even more Sprite, under the false impression that the bottles are now better for the environment, even though they are still made of virgin, fossil fuel-derived plastic. And that, folks, is textbook greenwashing.
So despite Ochoa's claim that changing Sprite bottles will help "drive a circular economy for plastic," that is simply not the reality.
Article continues below advertisement
"Coca-Cola's new pledge to increase recycled content in their plastic bottles will do little to address the plastic pollution crisis in our oceans or the company's status as the world's top plastic polluter," Matt Littlejohn, SVP of Oceana, said in a statement sent to Green Matters.
For the Coca-Cola Company to really make its single-serving beverages more eco-friendly, why not defer to a more recyclable material? Aluminum can be recycled infinitely, and Sprite already comes in aluminum cans and bottles. Transitioning away from plastic and to aluminum (or possibly to a plant-based material) could be far more environmentally-friendly, though it could potentially cost the company more money, which is presumably why it hasn't already made this move.
The company could also consider looking to its past system, and collect empty glass Coke bottles from customers in exchange for a deposit, sanitize them, refill them, and resell them. Sadly, the company put an end to this practice in 2012.
This article was updated to include a quote from Oceana.