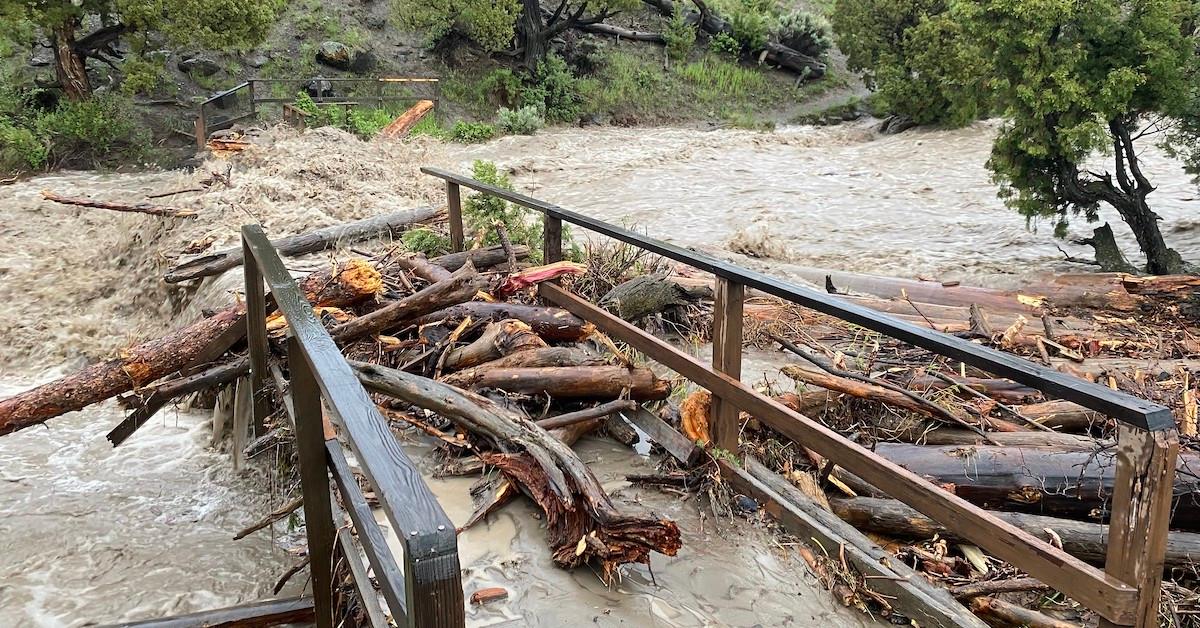 Yellowstone Temporarily Closes Due to Record-Breaking Destructive Floods — How Climate Change Plays In
Record-breaking floods in Yellowstone National Park this week have left roads, bridges, and houses irreparably damaged; left people stranded in their homes without running water and power; and forced the park to shut down to the public. As of publication, the park will be closed through Wednesday, June 15 at a minimum. But why is Yellowstone flooding in the first place?
Article continues below advertisement
Unsurprisingly, climate change is at play here — and this crisis underscores how important it is to strengthen infrastructure as the climate crisis worsens. Keep reading for the details on how much rain Yellowstone got, what exactly caused the flooding and closures, and more.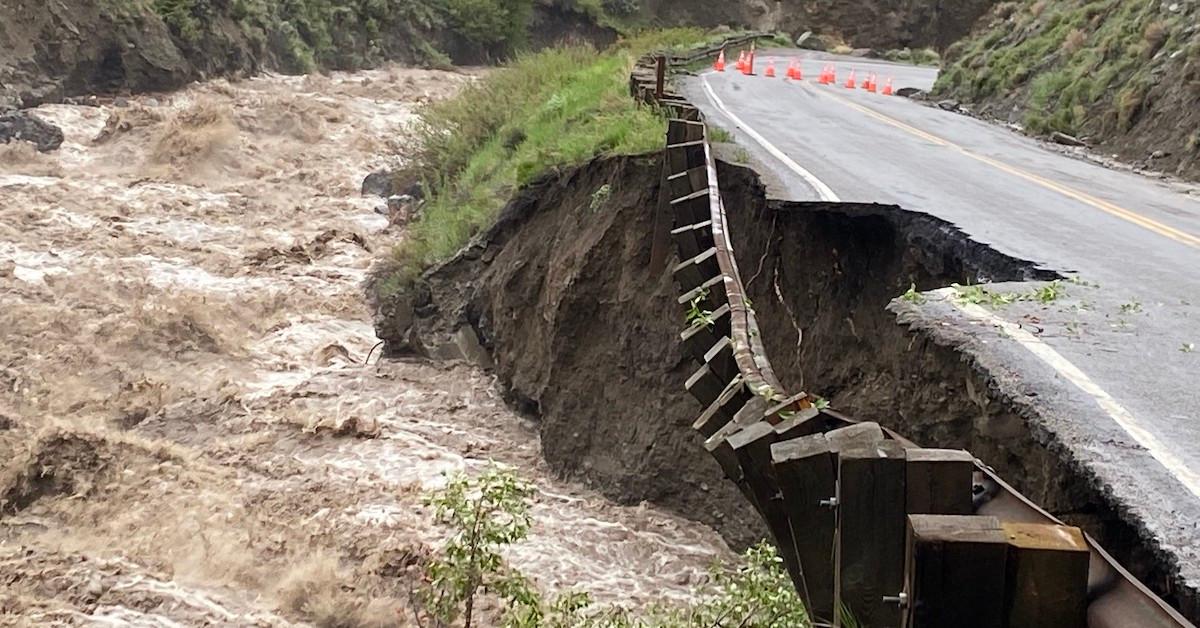 Article continues below advertisement