Yellowstone Temporarily Closes Due to Record-Breaking Destructive Floods — How Climate Change Plays In
Why is Yellowstone flooding? Record-breaking floods this week have left roads, bridges, and houses irreparably damaged.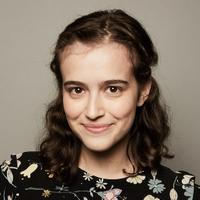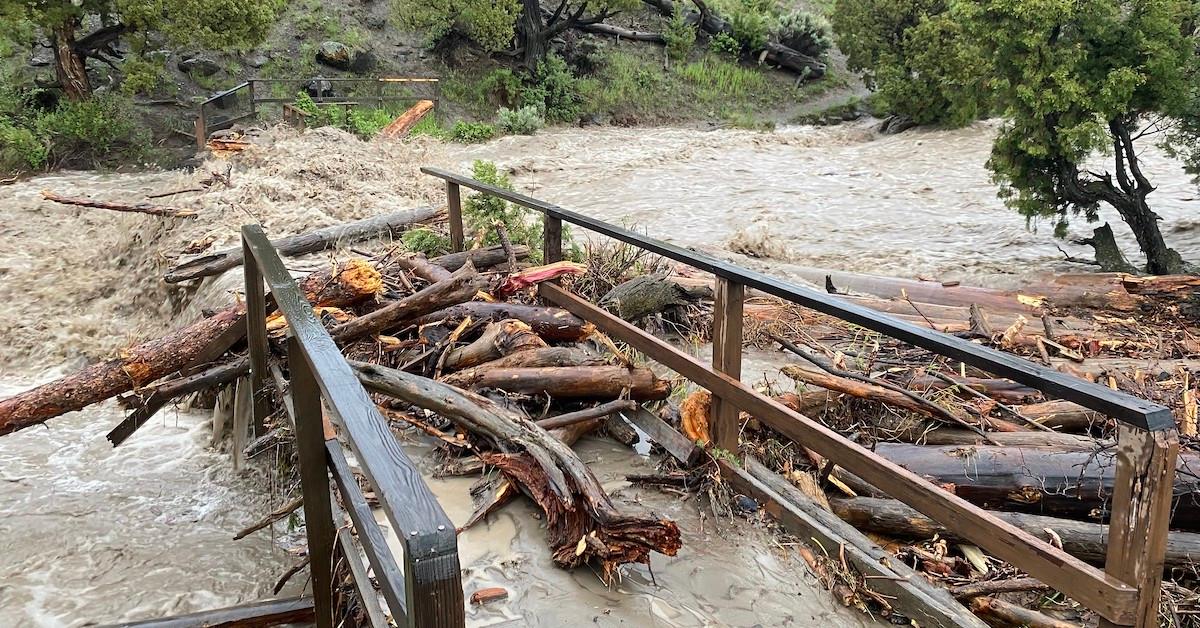 Record-breaking floods in Yellowstone National Park this week have left roads, bridges, and houses irreparably damaged; left people stranded in their homes without running water and power; and forced the park to shut down to the public. As of publication, the park will be closed through Wednesday, June 15 at a minimum. But why is Yellowstone flooding in the first place?
Article continues below advertisement
Unsurprisingly, climate change is at play here — and this crisis underscores how important it is to strengthen infrastructure as the climate crisis worsens. Keep reading for the details on how much rain Yellowstone got, what exactly caused the flooding and closures, and more.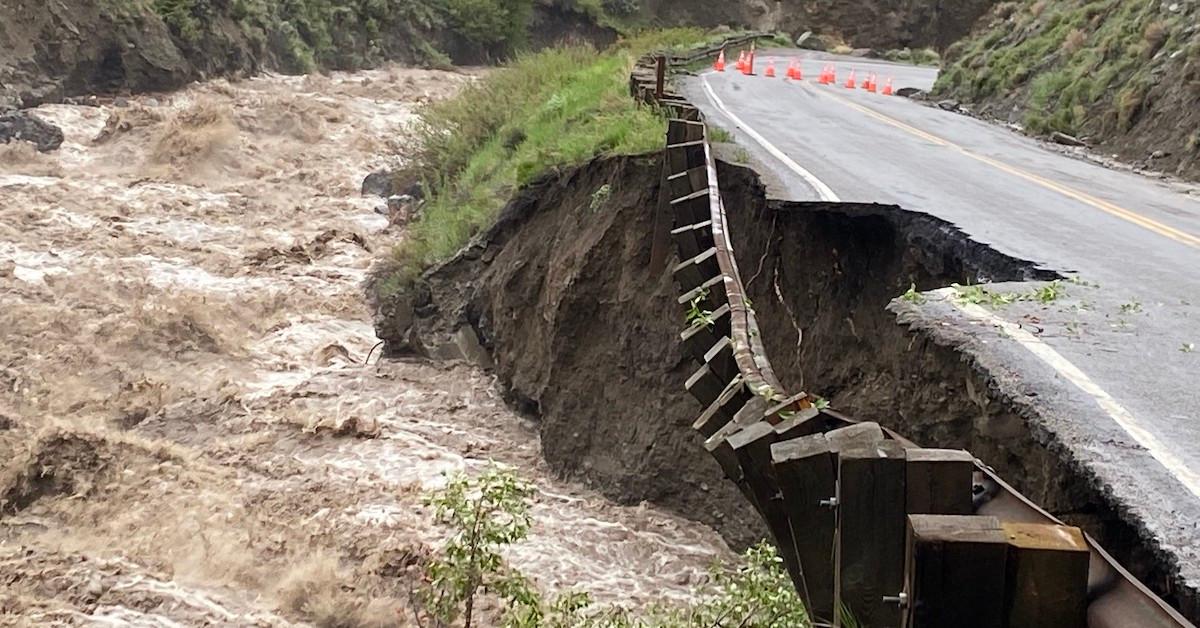 Article continues below advertisement
Yellowstone has closed due to flooding — here's what happened in the national park.
Amidst heavy rainfall that began on Saturday, at 9:21 a.m local time on Monday, June 13, Yellowstone National Park announced temporary closures of roads in the northern part of the park. The park's official website attributed these closures to heavy flooding, rockslides, mudslides, and "extremely hazardous conditions."
Less than two hours later, the park updated its website, announcing that all park entrances (and thus, the park itself) was closed to visitors. The update noted that there were power outages in various parts of the park, and that more rainfall was expected.
Article continues below advertisement
In the early afternoon, the park's superintendent Cam Sholly clarified that "record flooding events in the park and more precipitation in the forecast" are what caused the team to close the park, adding that the top priority is to evacuate the people located in the northern section of the park, which is most significantly affected by mudslides, road and bridge failures as well as mudslides.
He added that the community of Gardiner, located in Montana's Park County, is currently isolated amidst the rainfall. Gardiner, Mont. has a population of about 900 people, many of whom have been left with power outages and without safe drinking water, as Park County has warned residents not to drink running water due to a damaged water main and flooded wells, as per CNN.
Article continues below advertisement
State and county officials, including the Montana National Guard, are working to provide assistance and help people evacuate. However, a number of Gardiner residents and visitors are struggling to get out safely because of flooding on nearby roads and bridges, so the guard has been using helicopters, as per NBC News.
Images and videos of the area show heartbreaking destruction across the park and surrounding areas, including houses literally floating in floodwaters.
Article continues below advertisement
Article continues below advertisement
How much rain did Yellowstone get?
According to National Weather Service data shared by The San Diego Union-Tribune, Yellowstone received about 2.5 inches of rain between Saturday and Monday; rain was even heavier further north, where parts of the Beartooth Mountains received up to 4 inches of rain.
Why is Yellowstone flooding?
As mentioned above, this week, Yellowstone National Park experienced heavy rainfall, which Axios largely attributes to an atmospheric river event that started in the Pacific Northwest, and then traveled east. Yellowstone also experienced quickly melting snowpack leftover from the winter this week.
Article continues below advertisement
"It's a lot of rain, but the flooding wouldn't have been anything like this if we didn't have so much snow," Cory Mottice, National Weather Service meteorologist, told The San Diego Union-Tribune. "This is flooding that we've just never seen in our lifetimes before."
According to NBC News, the combination of rain and melting snow led to a surplus of water, which not only caused flooding, but also led to mudslides and rockslides.
A rockslide is a kind of landslide in which large rocks rapidly move down a hill, while a mudslide is essentially a landslide of liquified fine particles — aka mud.
Article continues below advertisement
Does climate change cause floods?
As noted by the NRDC, the IPCC has stated that climate change has affected factors such as rainfall and snowmelt, which directly cause floods. So while climate change does not directly cause floods in the way it causes other "natural" disasters, climate change certainly intensifies factors that lead to floods.
The Yellowstone flooding also brings up the issues of infrastructure — as weather-related natural disasters — such as floods, landslides, wildfires, earthquakes, droughts, and hurricanes — become more frequent due to the climate crisis, it's more important than ever to make improvements upon infrastructure. When roads, homes, buildings, and other infrastructure are not equipped and durable enough to withstand natural disasters, lives are at risk — and the Yellowstone flooding highlights that.