Weak Infrastructure and Inclement Weather Created Bronx Sinkhole, Reports Say
New Yorkers were seriously shocked when a sinkhole swallowed a mini van in the Bronx — but what caused this shocking event?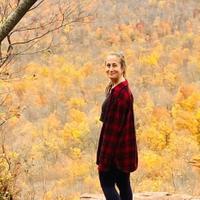 Never a dull day in New York — even on a Monday.
Monday, July 18 was gloomy and grey, filled with sporadic rain, some thunder, and even lightning. But nobody expected a giant sinkhole to form in the Bronx, in the neighborhood of Morris Park. Neighbors were lining up to catch a glimpse of the devastation, and shortly after news teams and cameras eventually arrived, the sinkhole swallowed an entire van.
Article continues below advertisement
The Department of Environmental Protection (DEP) is currently working to clean up the devastation. On Tuesday, according to NY1, DEP crews successfully removed the car from the sinkhole, and is now repairing the damages and investigating the causes.
"They're going to backfill the excavation as much as they can just to give enough of us access to replace the infrastructure," DEP Chief Operations Officer, Vincent Sapienza, told NY1.
But right now, around 20 homes are without clean water, which is now the main focus of the DEP, especially during the ongoing heat waves.
"The water main, the sewer, that's going to continue on for today and we should have at least some of the roadway restored by the end of the day," Sapienza continued. "But there's going to be a trench for several more days."
Article continues below advertisement
What caused the Bronx sinkhole?
CBS2 was the first to arrive to the scene on Monday afternoon, when a sinkhole appeared in Morris Park. The sinkhole started forming during Monday's rain storm, and it only got bigger, according to eyewitnesses. It ultimately measured in at around 40 feet in length, according to the local news outlet, and eventually, it swallowed a parked van, which was owned by local resident Tony Papadodoulos.
Luckily, nobody was hurt — and when the car was hauled out, Papadodoulos was able to drive it away.
Article continues below advertisement
The DEP and ConEd are working together to pinpoint the cause of the sinkhole. But it seems as though the torrential rain could be to blame — as well as a sewer system that was on the verge of collapse. This is the second sinkhole to appear on this block in two years, so clearly, it was time for repairs to be made.
"It happened Aug. 15 and it took them three months for them to fix the work and we didn't have water. Now, we're gonna have no water, of course," local resident Joey Saadah stated.
As previously mentioned, nobody was hurt by the sinkhole or the van that was swallowed by it. However, unfortunately for commuters, it did result in quite a bit of traffic during rush hour. Cars were also at a standstill that backed all the way up to the Major Deegan Expressway, thanks to sporadic floods and street closures.
Needless to say, it was yet another shocking event of summer 2022.
Article continues below advertisement
Are sinkholes related to climate change?
Because the connection has been made between climate change and landslides, earthquakes, and debris flows, many wonder if sinkholes are related to climate change. More and more sinkholes have formed over the years, particularly in vulnerable U.S. states such as Florida.
And according to a 2018 study conducted by China University of Geosciences' School of Environmental Studies, it appears there may be a link.
Over the years, sinkholes have become increasingly common. Warmer temperatures are altering natural hydrological processes, per the study, which results in weaker limestone and soil. As climate change gets worse, sinkholes are expected to become over more common. It's estimated that for every 0.1 degree Celcius rise in global temperature, sinkholes will increase by 1 to 3 percent.
More research needs to be done on this, but it's certainly something to keep in mind.