Everything You Need to Know About Season 4 of 'Hiking With Kevin'
'Hiking With Kevin' is a popular web series hosted by Kevin Nealon, a former SNL cast member. Season 4 premieres on Oct. 27 on YouTube.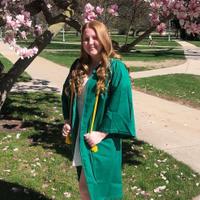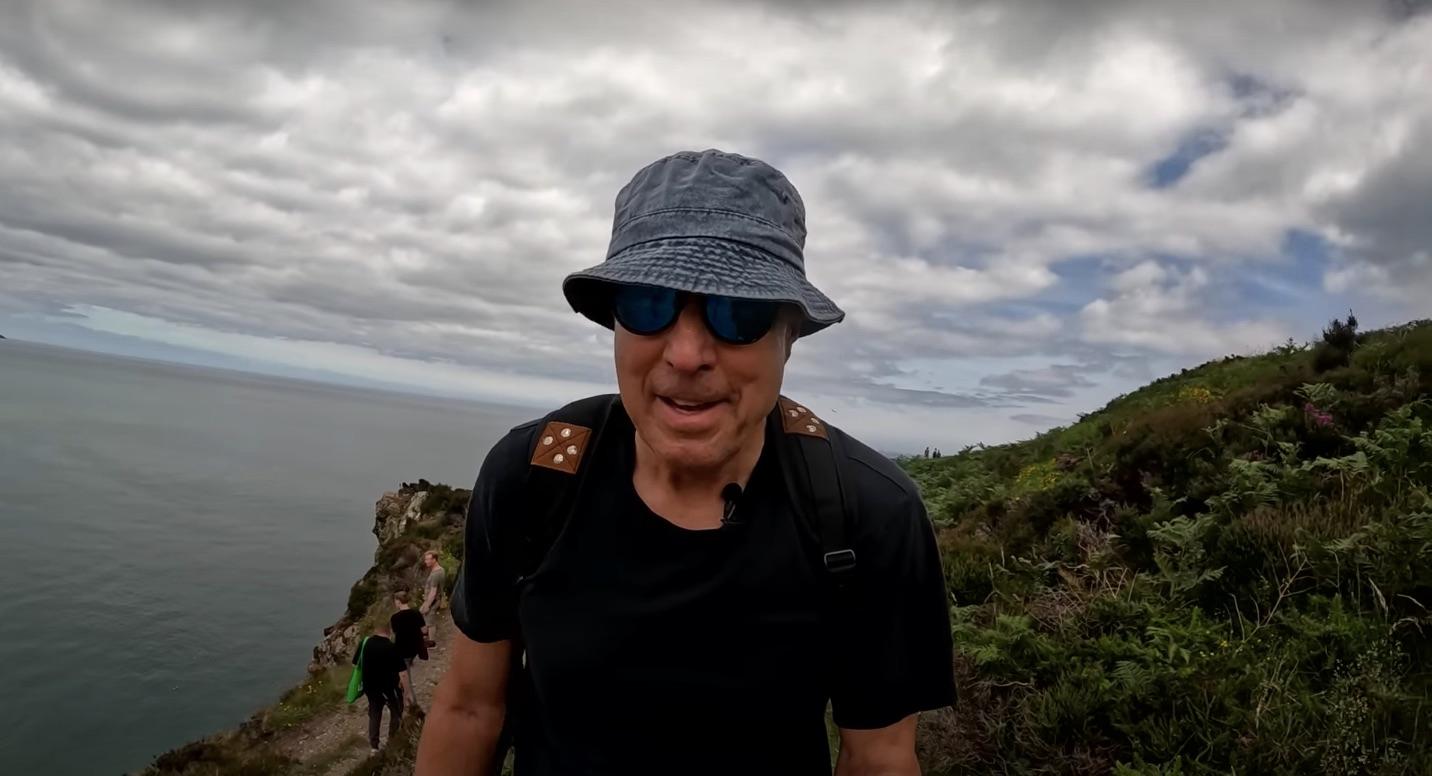 Season 4 of the web series Hiking With Kevin is set to premiere on Oct. 27th. The host, Kevin Nealon, hikes with a different celebrity or notable person every week. With over 100 episodes, many of which feature A-list celebrities, the series has become quite popular — and the hikes Nealon chooses make for truly remarkable scenery.
This season, Nealon is hiking in Ireland, just North of Dublin — his promo video teases foggy coastal trails and sweeping hillsides.
Article continues below advertisement
Here's how 'Hiking With Kevin' started:
Article continues below advertisement
In 2017, he started his show Hiking With Kevin. The show is based on Jerry Seinfeld's Comedians in Cars Getting Coffee, according to The New Yorker — with a more outdoorsy take, one might say.
While hiking, Nealon interviews his guests about their careers and lives. There are both funny and serious moments as they explore the great outdoors, which makes for an entertaining and pleasing watch.
Article continues below advertisement
What to expect in season 4:
In season 3 of Hiking With Kevin, viewers watched Nealon hike in California with stars like Courteney Cox, Liza Koshy, Owen Wilson, Tim Meadows, and more.
This season, the host is hiking in a small Irish town. Over the summer, Nealon teased the new season on Instagram. In September, he posted a picture with the caption, "Much needed sugar rush to finish project."
Article continues below advertisement
Now, with the new promo video out, we know that there's a lot to look forward to in season 4.
Article continues below advertisement
In the video, Nealon is shown hiking in Ireland and discussing the culture and history of the country. He shows the rugged coastline, the tourists, and the small town filled with pubs, comparing their ubiquity to Starbucks.
The host also hints at hiking with Bono, as well as other celebrities. "Bono lives right across the bay, they told me. I can't believe it. Maybe he'll do one of my hikes while I'm here," Nealon said in his video.
Near the end of the season 4 promotional video, he definitely gets viewers hooked. "We just talk about anything, you know, whatever. But no gossip. Unless it's juicy," Nealon said.
Article continues below advertisement
Can a hiking show have a positive environmental impact?
Even though Nealon and his guests aren't promoting climate activism or anything, Hiking With Kevin can still have a positive impact in terms of the environment. It might get people out of the house, and into nature.
Yes, the show is interesting and we get to hear from some of the most exciting celebrities, but it also examines something important.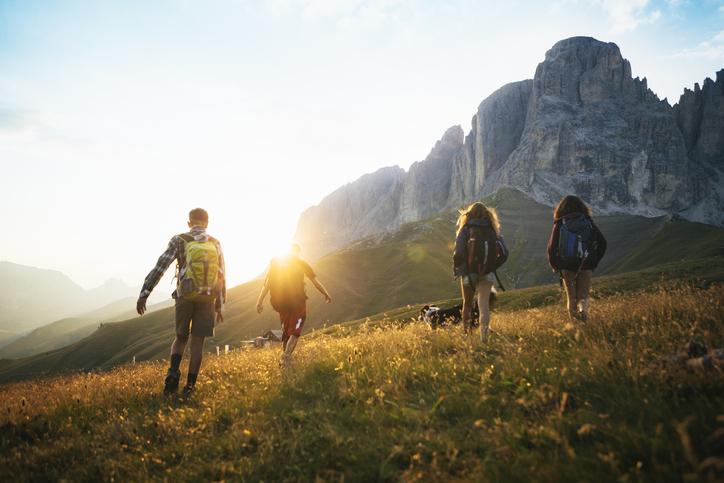 Article continues below advertisement
It's a great example of how hiking can bring people together and also be a lot of fun. Hiking can allow you to explore new places and learn how to appreciate nature. This is especially important because of how much time we spend online these days. Appreciating our environment and its resources is essentially step one of becoming an environmentalist.
If you are inspired to go hiking after watching an episode of Hiking With Kevin, remember to respect the environment around you, and maybe think, "How can I help keep this place beautiful?"
Don't miss the season premiere of Hiking With Kevin on YouTube on Oct. 27th.