Looking to Hit the Trails? Here Are 5 of the Best Fall Hikes in the U.S.
This list of the best fall hikes in the U.S. is perfect if you're looking to hit the trail and see some colorful foliage. Hiking is a fun fall activity and a great way to exercise!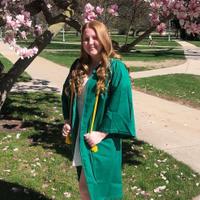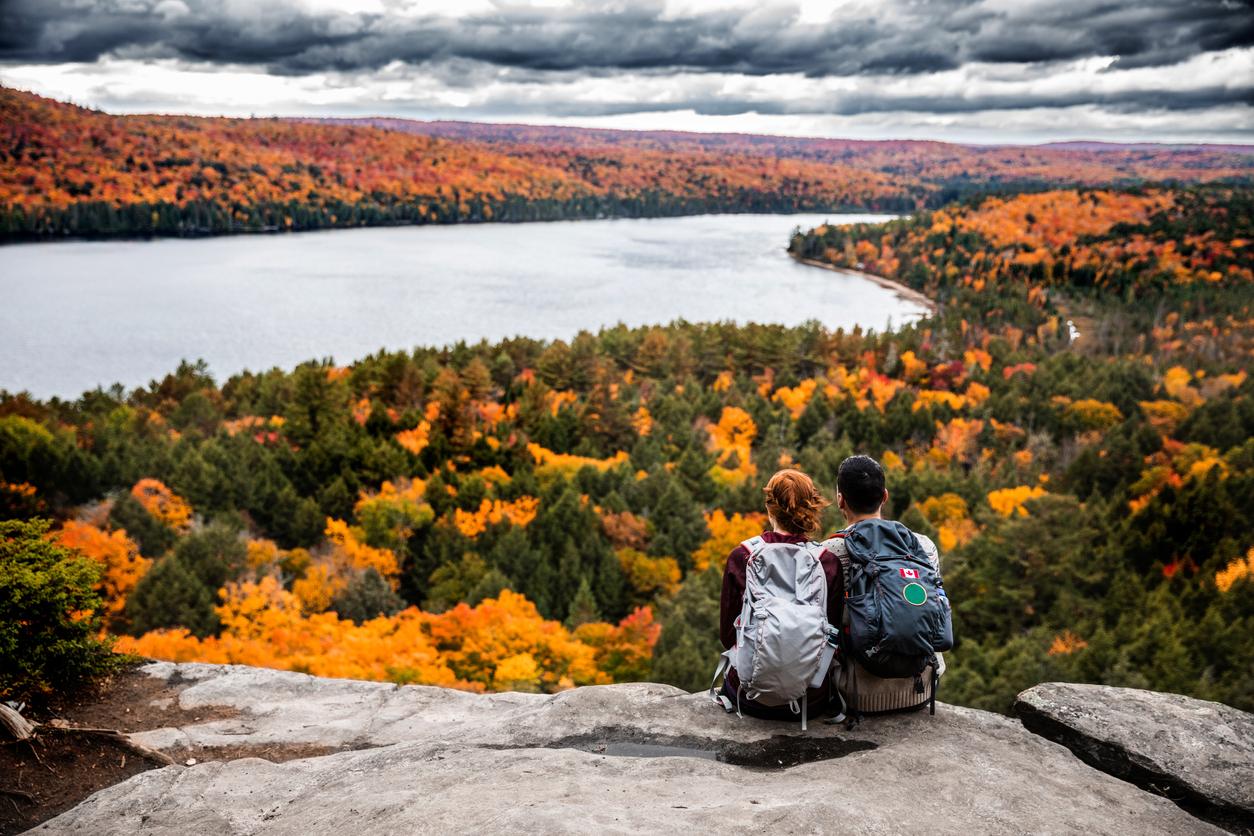 Fall is a great time to hit the trails. With all of the colorful foliage and the chilly weather, exploring the outdoors is quite the experience during this time of year.
There are several destinations in the U.S. that showcase some amazing hikes, so you'll be able to find one without a doubt. But if you're looking for some inspiration, this list of some of the best fall hikes in the U.S. might be a good place to start!
Article continues below advertisement
1. Alta Vista Trail, Mount Rainer National Park, Wash.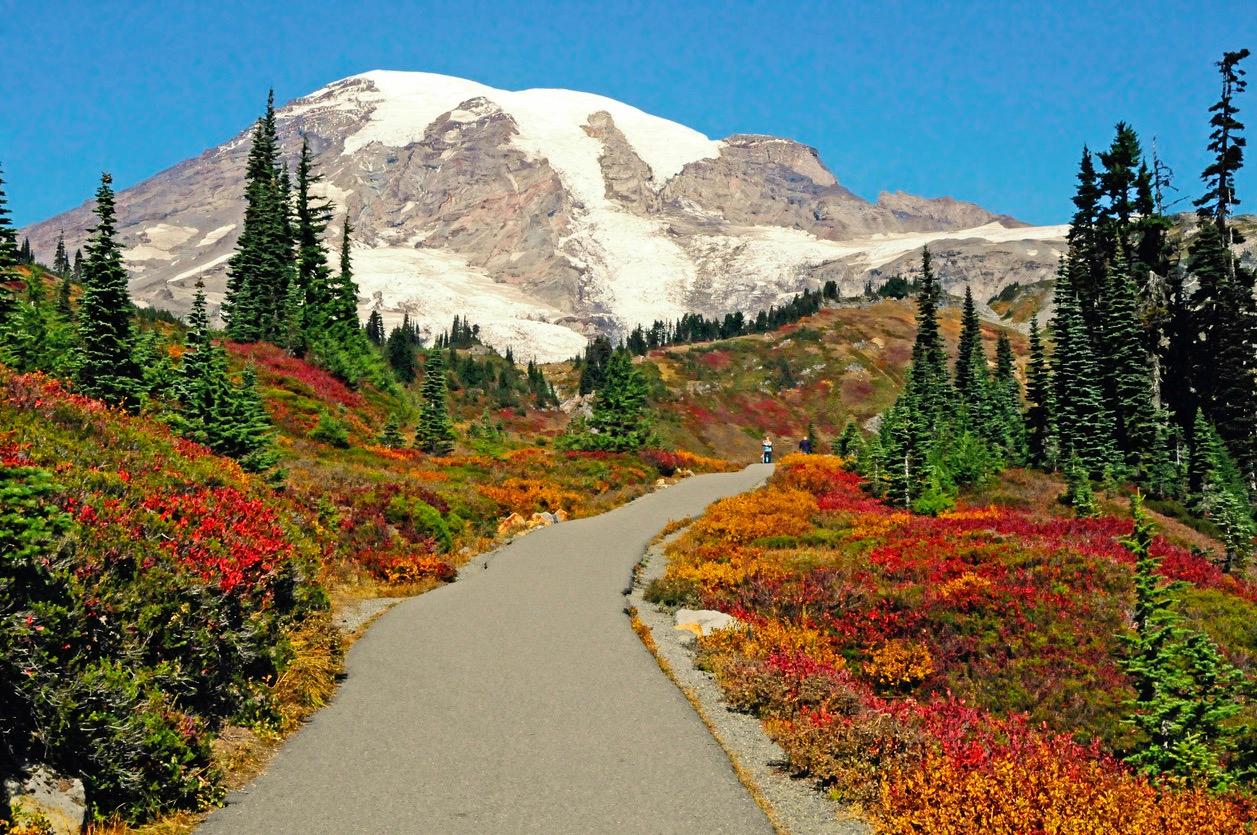 Honestly, if you closed your eyes and randomly chose a hike off a map, chances are you'd end up choosing a great fall trail at Mt. Rainer. You really can't go wrong. But to make things easier for you, we can just start with the Alta Vista Trail.
The Alta Vista Trail is about 1.8 miles round trip, according to Visit Rainer's website. The trail is paved, making it much easier for everyone to enjoy, and it's not too challenging. This is a family-friendly hike with amazing alpine views, wildlife, and fall colors — you might also be able to see Mt. St. Helens and Mt. Adams too!
This hike is located in the Paradise area of the park, so in addition to getting an incredible view of Mt. Rainer, you'll also have access to other great hikes.
Article continues below advertisement
2. Azure Mountain, Adirondacks, New York
Azure Mountain trail is 2 miles round trip and it leads you to a fire tower with a colorful view of the Northern Adirondacks, according to the New York Department of Environmental Conservation.
This trail might be short, but the incline in some areas makes it a moderate hike. If you're up for it, Azure Moutain is one of the best places to see fall foliage in New York.
Article continues below advertisement
3. Maroon Bells Scenic Loop Trail, Colo.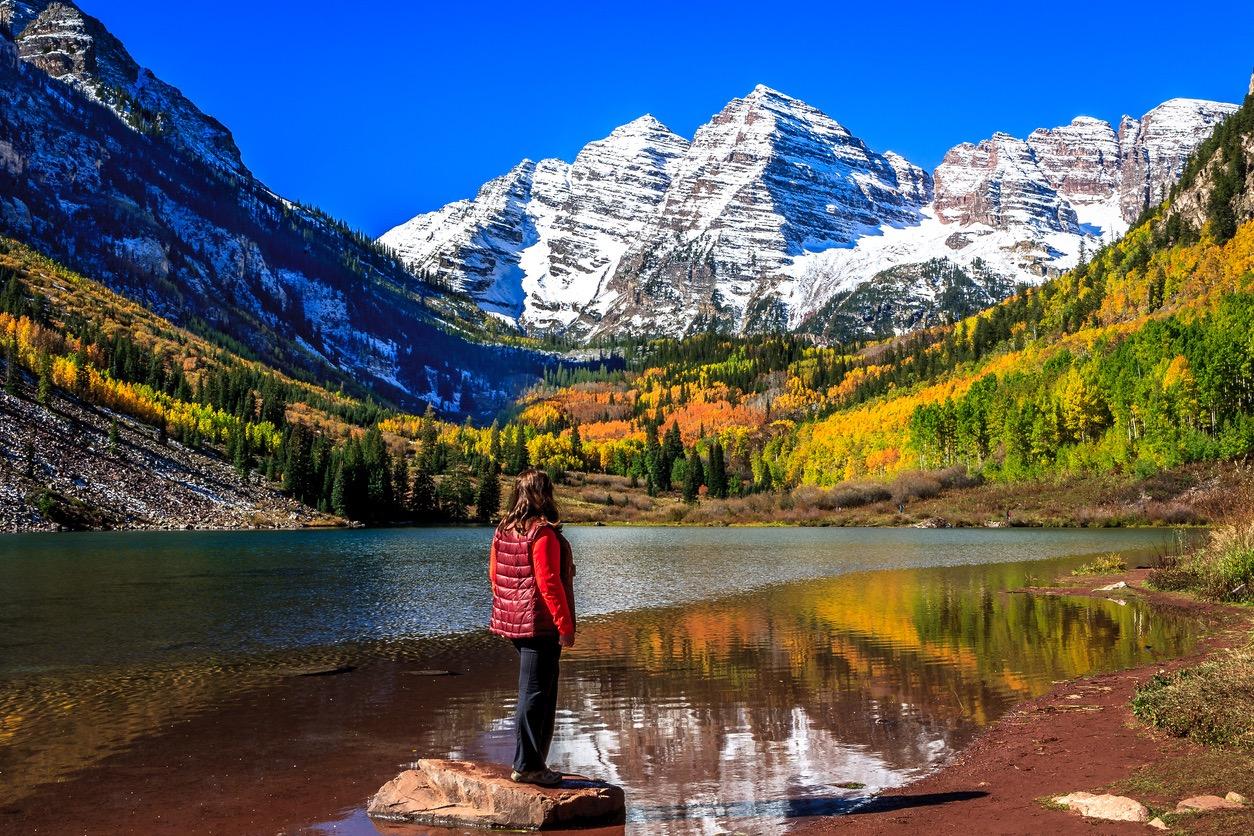 This 1.9-mile trail is located in the Snowmass Wilderness. It's a little bit rocky, but it's an easy hike overall, according to AllTrails. Actually accessing the hike can be a bit of a challenge, so make sure you do some research and plan in advance.
On the Maroon Bells trail, you'll get to cross cool bridges and rivers, see bright fall colors, and experience an awesome view of the mountains. The loop is well-maintained and kid-friendly.
Article continues below advertisement
4. Sugarloaf Mountain Trail, Mich.
Michigan is practically a fall wonderland, and as you go North, it just gets better and better. The Upper Peninsula has a ton of great hiking trails to see the fall foliage, but Sugarloaf Mountain is definitely one of the most popular.
Article continues below advertisement
According to AllTrails, Sugarloaf Mountain is a 1.4-mile loop trail that's rated as moderate. This is the perfect choice for those who want something that's a little challenging but isn't going to take all day.
From the top of the mountain, hikers get to see Lake Superior in all of its glory, as well as a plethora of red, orange, and yellow tree tops.
Article continues below advertisement
5. Bradley Fork Trail, Great Smoky Mountains National Park, Tenn.
If you're an experienced hiker looking to spend a little bit more time in nature, this hike could be a good option. Bradley Fork is an out-and-back, 8.3-mile trail. Despite how long it is, AllTrails describes it as an easy hike due to the small elevation gain.
Bradley Fork follows a river, so while you hike you get to experience the fall colors in addition to the relaxing sounds of the water and accompanying wildlife.