Show Support for the LGBTQ+ Community With Eco-Conscious Pride Shoes
To celebrate Pride Month, sport some eco-conscious Pride shoes made with sustainable materials. We found stylish footwear from 5 top brands.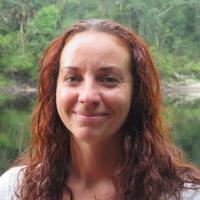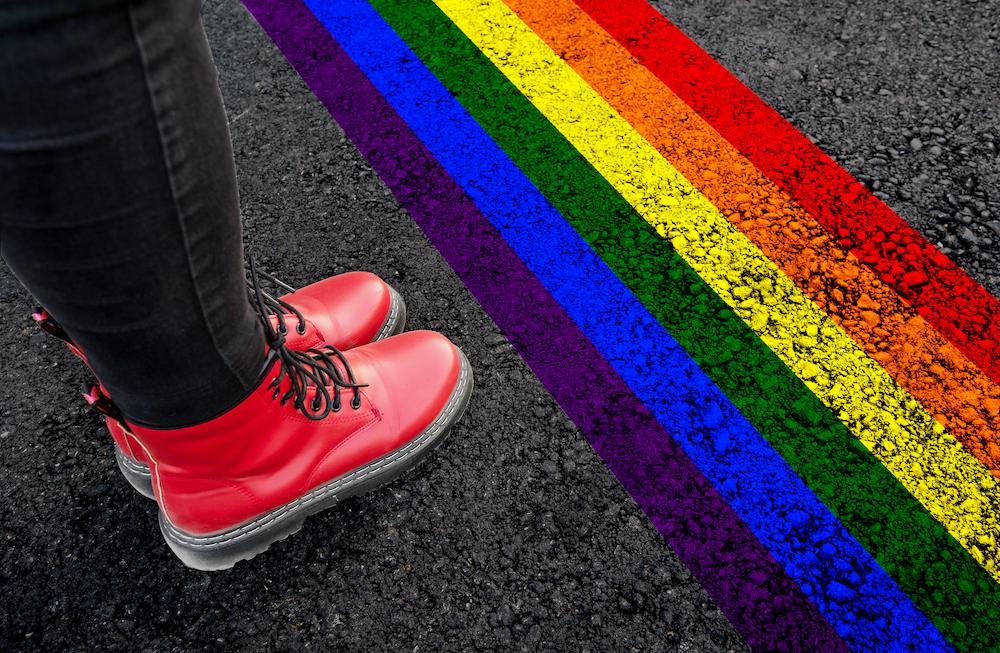 June is Pride Month, and whether you're planning on attending a Pride parade, party, theater performance, drag show, or other inclusive event, show your support for the LGBTQ+ community — and Mother Earth — by rocking some sustainable Pride shoes and clothing. If you're the creative or crafty type, consider making your own designs from used clothing or old shoes. After all, Pride is all about self expression! If you need a little inspiration, there are loads of ideas on Pinterest!
Article continues below advertisement
Or, if you're shopping for something new for Pride, several major footwear brands have unveiled extensive collections of Pride shoes that include eco-conscious alternatives made from recycled or natural materials. We found Pride-themed sandals, hiking shoes, sneakers, boots, and more so you can express yourself from head to toe!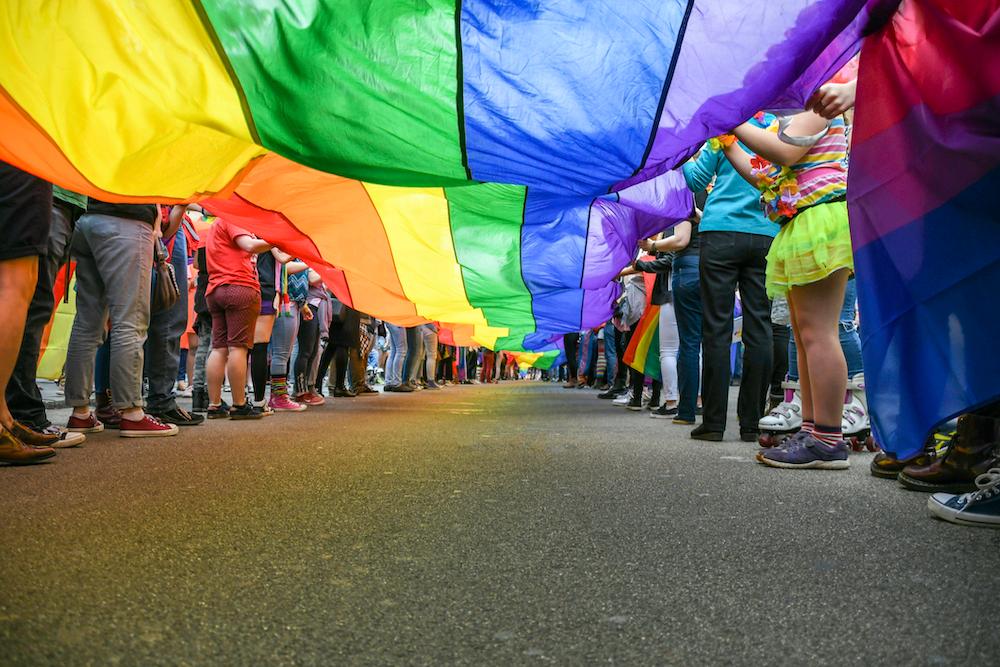 Seaves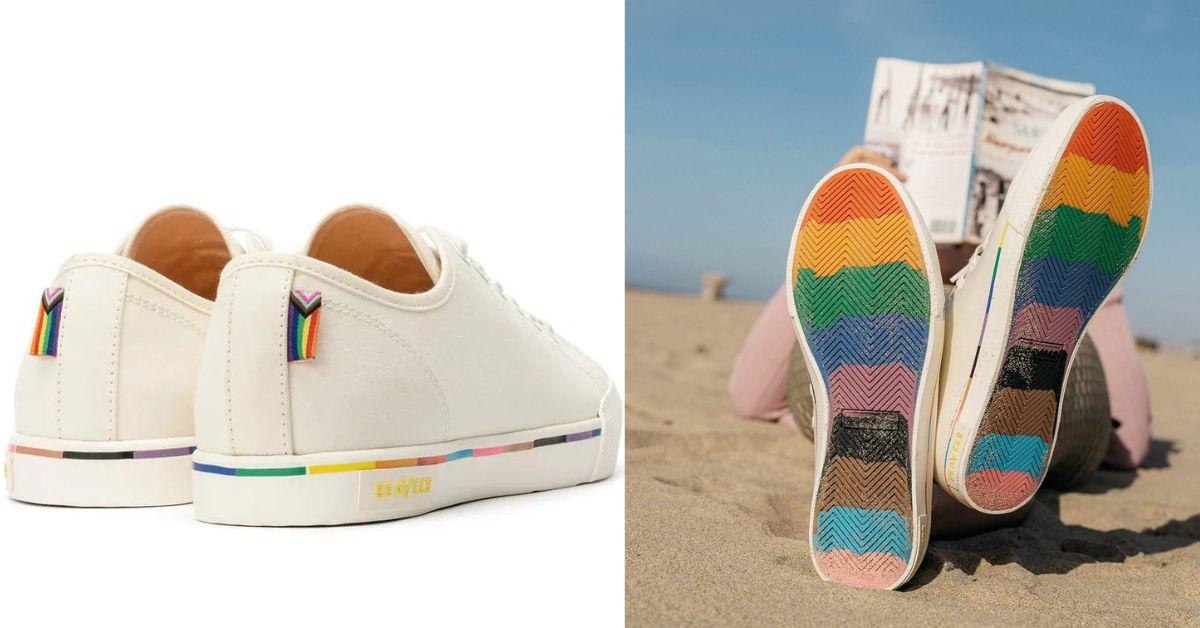 Seaves is a sustainable footwear brand inspired by ocean conservation (hence the "sea" in the name), and member of 1% for the Planet. The company is offering limited edition Monterey Pacific Pride sneakers that feature rainbow design elements to honor the LGBTQ+ community, with a portion of the sales going to the Pacific Pride Foundation. The Pride sneakers are made from cotton poplin, recycled cotton canvas lining, recycled cotton laces, and have colorful, natural rubber soles.
Article continues below advertisement
TEVA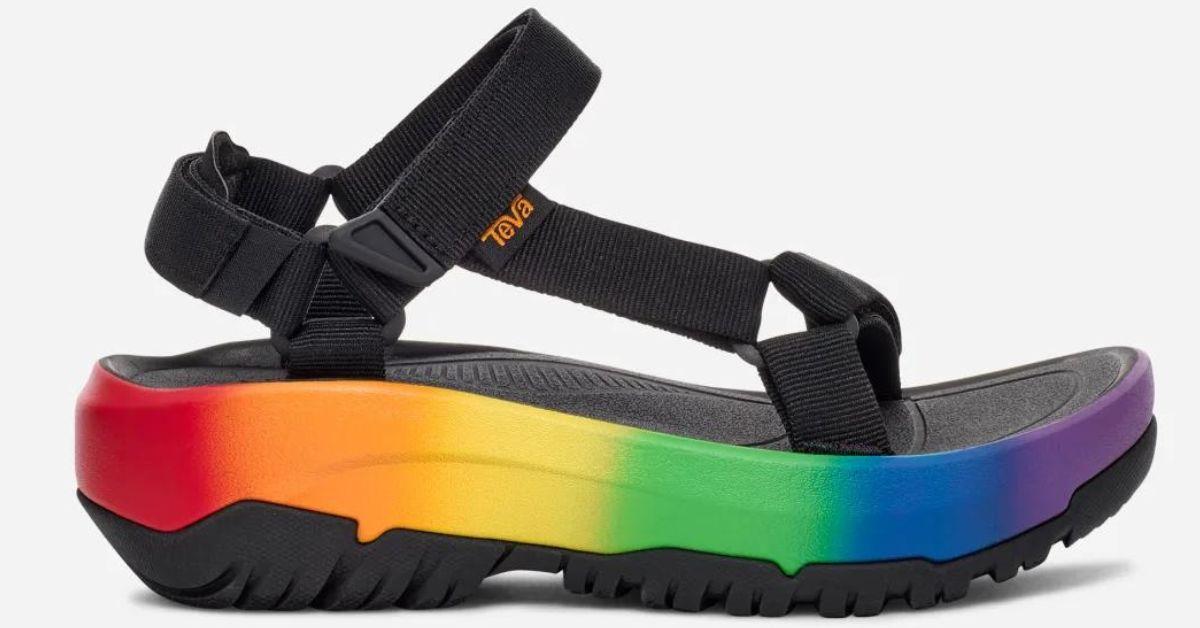 Known for its outdoor footwear, TEVA is celebrating Pride with its Adventure Out line of active sandals, and is showing support for Camp OUTdoors, a nonprofit that empowers BIPOC and LGBTQ+ youth to learn leadership skills through activities in the great outdoors.
Article continues below advertisement
TEVA's black and rainbow Hurricane Ampsole sandals are made with recycled polyester (for the webbing) as well as 50 percent recyclable rubber soles, and are treated with responsibly-sourced, antimicrobial peppermint oils. There's also the Original Universal Gradiate, available with Pride flag colors and the transgender flag colors.
Article continues below advertisement
When you've gotten your use out of the shoes and it's time to say goodbye, send them back to TEVA's recycling program to close the loop. TEVA also supports The Trevor Project, a nonprofit that aims to reduce suicide rates in LGBTQ+ youth.
Article continues below advertisement
Sanuk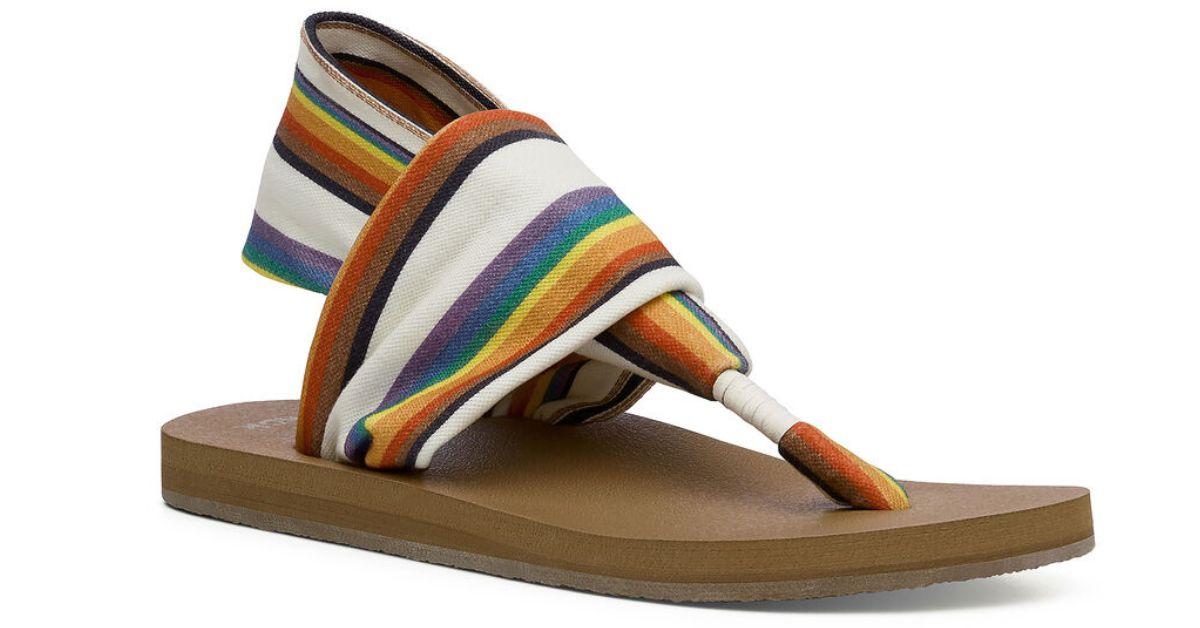 For Pride 2023, Sanuk is partnering with the Pacific Pride Foundation to debut an all-gender line of affordable sandals. Although not all of the shoes in the collection are vegan, the rainbow printed, Pride St. sling yoga sandal is — and it's made with 40 percent recycled polyester as well as jute, cotton, and recycled PET plastic.
Article continues below advertisement
The North Face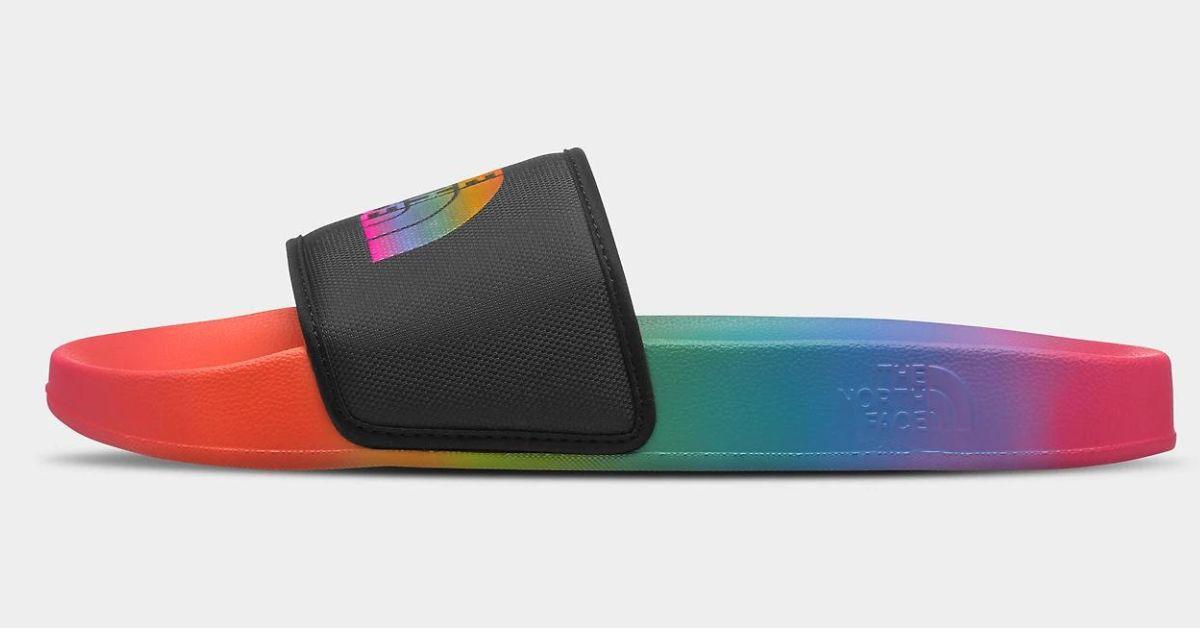 Adventure outfitter, The North Face, has a large collection of Pride gear that includes T-shirts, shorts, hoodies, jackets, waist packs, sneakers, and sandals. Made with 100 percent recycled polyester, the Base Camp Pride Slide (sandals) are a sustainability standout within the company's Pride collection.
Although partial proceeds from the Pride collection do not go to a specific cause, The North Face provides ongoing support for LGBTQ+ outdoor organizations such as Brave Trails and Youth Seen.
Article continues below advertisement
Vans
The iconic skateboarder shoe company, Vans, has an expansive collection of Pride clothing and shoes, including signature high-tops and both kids' and adults' skateboard shoes. The Old Skool Love Wins Shoe is made of canvas, rubber soles, and beautiful, bright checkerboard yarn embroidery. Although the shoes are made of animal-free materials, be aware that they are not certified vegan.
To celebrate Pride, Vans is donating $200,000 to organizations that support the LGBTQ+ community.
Article continues below advertisement
Shop LGBTQ+ owned businesses for more Pride gear
If you're looking for other Pride merchandise, check out these LGBTQ+ owned businesses: