International Comic Con Falls on July 21 — Here Are Sustainable Tips for Your Next Cosplay
Cosplaying is not the most sustainable hobby, but if you're planning to DIY your next Comic Con costume, there are some ideas you can implement.
Part of the allure of the annual Comic Con is the cosplay aspect of it. Even if you're not big into cosplaying, many of the convention's attendants will dress up as some of their favorite characters — and there's no shortage of creativity on display.
A quick YouTube search will bring up tens of thousands of hours of videos from attendants who make their own costumes, sometimes pouring months of work into their handmade looks.
Article continues below advertisement
But anyone who's cosplayed before knows that it's not the most sustainable hobby in the world. Between the cost of shipping specialty items, and the trial and error that comes with DIY, crafting these costumes can easily lead to a lot of unnecessary waste.
Thankfully, there are plenty of ways to still craft cosplay costumes while being mindful of the environment, and before 2022 Comic-Con International: San Diego rolls around on July 21, here are some more sustainable ideas for your next cosplay.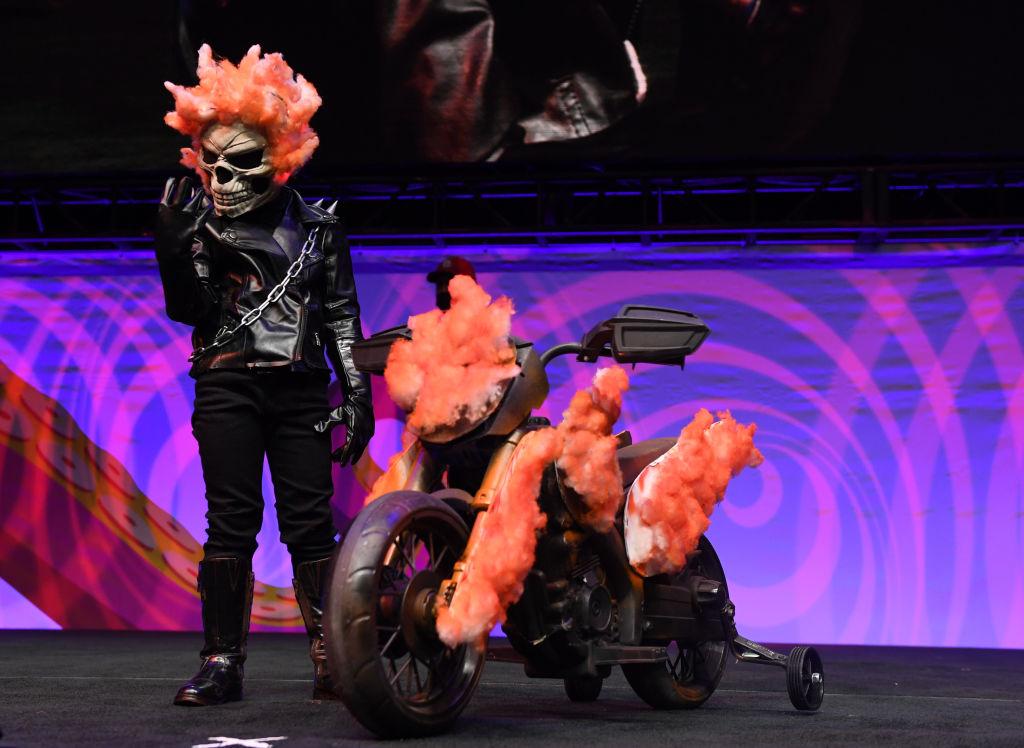 Article continues below advertisement
Go shopping... in your own closet.
If you've never been to Comic Con before, the best place to start is to see what materials you already have in your closet. Maybe you have pieces from previous Halloween costumes you can repurpose, or you have some of the basics necessary for the full look. Alternatively, you could re-wear an old costume with a new twist.
Try to be open-minded with the pieces you already have in your closet. There are plenty of creative ways to style a piece to make it work for the look you want to achieve.
Thrift what you don't already own.
This should really go without saying, but thrift and secondhand stores will become your best friend in this process. You should start scouring them as far in advance as you can for the pieces you're missing from your costume. If you're planning to DIY a more complicated project, there are plenty of thrift stores that also have fabric, bed sheets, and other materials that can be repurposed for your costume.
You should also shop small and local when thrifting just doesn't cut it to further reduce your impact.
Article continues below advertisement
Use smart shopping habits.
While it's tempting to buy anything you think you may need for your costume — even if you're not certain — this not only leads to overspending but also a lot of waste. Try to get samples of fabrics and paints before committing to buying the whole product, and when you make your supply shopping trip, be sure to get only the things you need.
Article continues below advertisement
If you're a frequent crafter, then it may also be a smarter decision to buy some of your materials in bulk. Not only will this reduce your cost over time and decrease packaging waste, but if you often order materials online, this will also reduce your environmental impact as you'll contribute to fewer emissions that come with shipping.
Article continues below advertisement
Save your scraps or trade them with friends.
If you're DIYing pieces of your costume, make sure to save your scrap materials to be reused in future projects — this is especially true if you're crafty. Believe it or not, there are plenty of ways you can reuse fabric scraps and other pieces you'd often be tempted just to throw away.
That being said, if you're completely certain that you won't be reusing the materials you purchased for the costume, you can donate them or trade them with friends.
Gather your cosplay friends together and all of you can bring materials from previous costumes you're no longer using — or you can even swap pieces of the costumes so as to further reduce your waste.
While cosplaying is often thought of as a less-than-sustainable hobby, so long as you're smart and intentional about it, there are plenty of ways to reduce your harm to the planet while still going all out for conventions.