Happy Howl-O-Ween: Here Are Cheap, Low-Waste, and Easy Costumes For Your Pup
If you're looking to dress up your dog for Halloween this year, we've compiled a list of easy, cheap, and low-waste costumes your pup won't hate.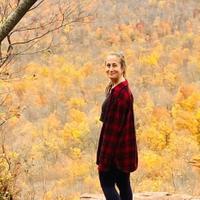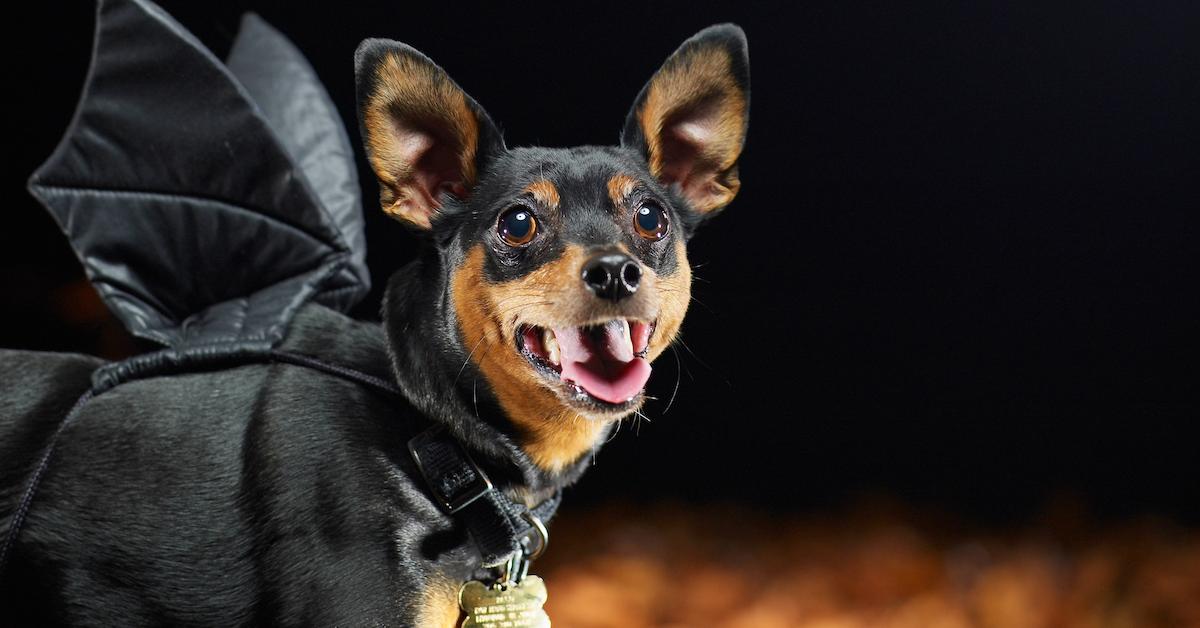 Although dressing up, watching scary movies, and eating candy is a fun Halloween tradition, nothing surpasses dressing up your dog for the annual fall holiday. Don't get us wrong — it can be tricky to dress your dog in something they won't immediately take off; not to mention, it can be downright expensive and wasteful, depending on your approach. That said, there are plenty of inexpensive, low-waste, and easy dog Halloween costumes that are seriously cute and spooktacular.
Article continues below advertisement
Use food-safe paint to transform your pup into a tiger, bumblebee, or skeleton.
Some dogs truly cannot handle wearing any type of clothing, so food-safe paint may be the way to go. Depending on your dog's coloring and your artistic capabilities you can transform your pup into a bumblebee or tiger, simply by painting stripes on them with a non-toxic pet paint. Warren London's Critter Color ($13.99) is temporary, washing out within two to three baths, or fading on its own in just a few weeks.
The paint is relatively easy to apply — simply use your hands, a brush, or spray bottle. According to the Amazon description, it supposedly won't rub off once the formula is dry (a win for your furniture), and it's made in the U.S., which means the transportation emissions are relatively low.
Article continues below advertisement
Attach a saddle and cowboy to your pup's harness.
Once again, if your fur baby really isn't about wearing any clothing or invasive costumes, you can put their harness to good use, since they're already accustomed to wearing that on a regular basis. Try attaching a toy saddle and cowboy (maybe an old Woody doll) to their harness, to transform them into the valiant steed they always believed themselves to be. You can most likely get away with attaching anything to their harness — just make sure it isn't something they could potentially choke on.
Article continues below advertisement
Attach two stuffed animal heads to their harness, to turn them into Fluffy from 'Harry Potter.'
Bring Fluffy, the three-headed dog from the Harry Potter series, to life by attaching two stuffed animal heads to either side of your pup's harness. Again, you'll most likely have to position the fake dog heads so they aren't within your pup's peripheral — or else they may end up getting torn off sooner than you had hoped. But if you and your friends dress up as the Harry, Hagrid, Ron, and Hermione to your pup's Fluffy, that would be an adorable and seriously magical group outfit.
Article continues below advertisement
Put them in a sports jersey to make them a "superfan."
This is a pretty easy and effortless costume idea — if your pet will allow you to put a shirt on them, pick any jersey from your closet, and put it on them as you would put a shirt on yourself. Finding a matching one for yourself is an added bonus, as is putting them in a matching hat — but unless they're old, extremely obedient, or simply don't care what you do what you do, chances are they won't tolerate wearing anything on their head for more than a few seconds.
Article continues below advertisement
Attach a shark fin to your pup's harness.
Baby shark doo doo... Although your pup may hate taking baths more than life itself, put a fin on your pup's harness, and you'll have your own little marine mammal! You could even get some of the food safe paint mentioned above, and paint some gills onto their adorable little cheeks — if you give them a treat while attempting to do so, they probably won't even notice.
This article, originally published on Oct. 6, 2021, has been updated.