Pet Parent Shares Video of Her Dying Cat Getting Along With Dogs For the First Time
One woman shared how her cat was nearing her end of life, and began spending time with the dogs, with whom she'd never interacted before.
The lives of pets are still largely mysterious to us, despite how much we love our cats and dogs. A TikTok creator shared how the process of a pet moving from life to death can bring about sudden changes in a pet's behavior. In the beautiful TikTok video, her cat is seen acting strangely a few days before passing away.
Article continues below advertisement
The cat, who had always lived separately from the dogs of the household, suddenly joins the dogs in their part of the house in the video, even though they'd never spent time together before. You'll want to cuddle your pets a little closer after hearing this story.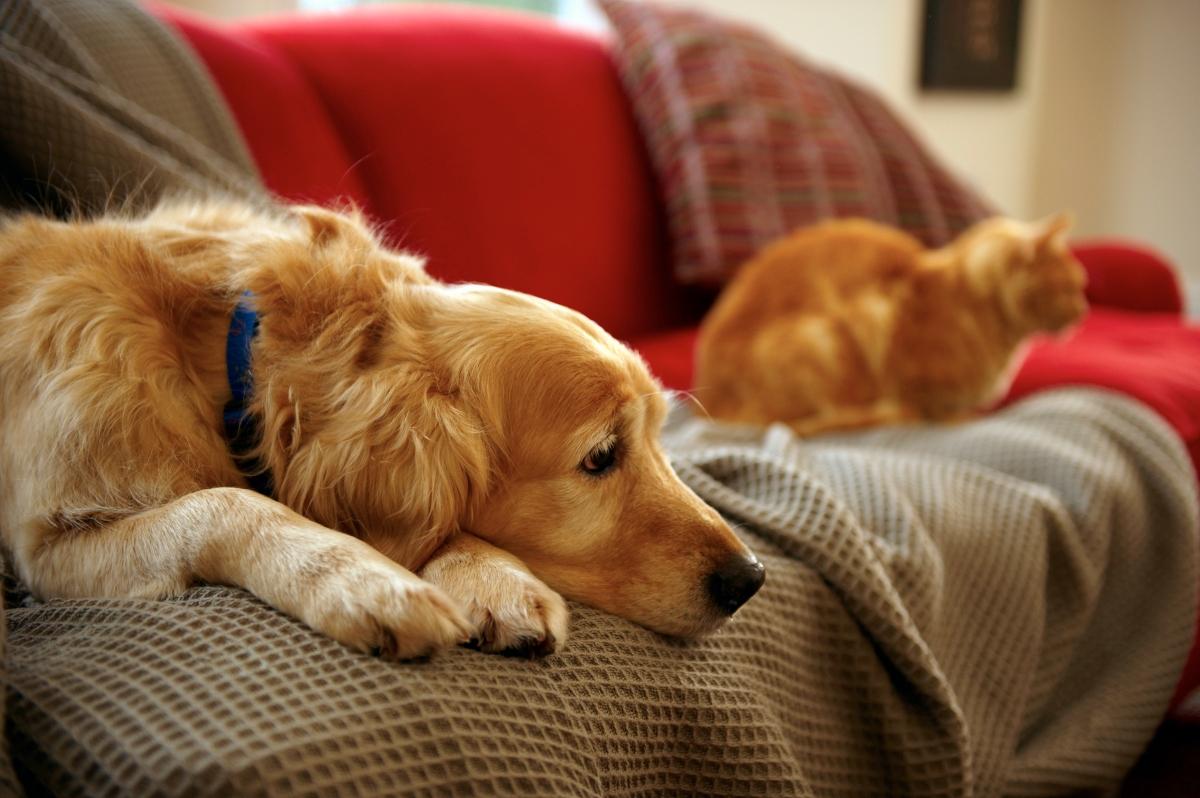 Article continues below advertisement
A dying cat and her dog siblings are suddenly getting along as the cat nears her end of life.
In her October 2023 video, TikTok creator Pasha Marlowe, aka @neuroqueercoach, speaks about the curious way her cat and two dogs are behaving. The text throughout the video reads, "Is this normal end of life animal behavior?" Speaking in hushed tones, she explains that her cat, Bella, is dying of kidney disease and she plans to euthanize the cat in a couple of days.
The animals seemingly aren't doing much in the video — the cat is sitting on the couch while a Goldendoodle stands nearby, observing her. But as Marlowe explains, the cat usually lives upstairs while the dogs live downstairs. "They've never crossed paths," she narrates. "And then just today, she walked downstairs, and no growling."
Article continues below advertisement
While Marlowe is understandably sad about Bella dying, she also sounds amazed at how her dogs respond to the cat's presence in their area of the house. "The dogs have been completely silent, just hanging out with her, sniffing her, sitting by her, and loving her," she notes. The video shows the black dog hanging back near the camera, while the other dog seems curious about Bella for the first time.
Article continues below advertisement
In the TikTok, Marlowe asks viewers if it's "normal" for a pet nearing death to start interacting with other animals. Here's what some commenters responded:
"They know. They are supporting her in her transition."
"My best friend's cat did this exact same thing days before she died. Hated the dogs but came up and laid down next to them and slept."
"Animals are so intuitive and beautiful."
A few days after posting the original TikTok, Marlowe posted a followup video announcing that Bella had passed away.
"Our sweet Bella is gone," Marlowe captioned the video. "She was scared to come downstairs all these years, but a couple days before her death, she came down, met the dogs, and never returned upstairs. They became fast friends. Watching the dogs care for her was one of the most precious things I have ever witnessed."
Article continues below advertisement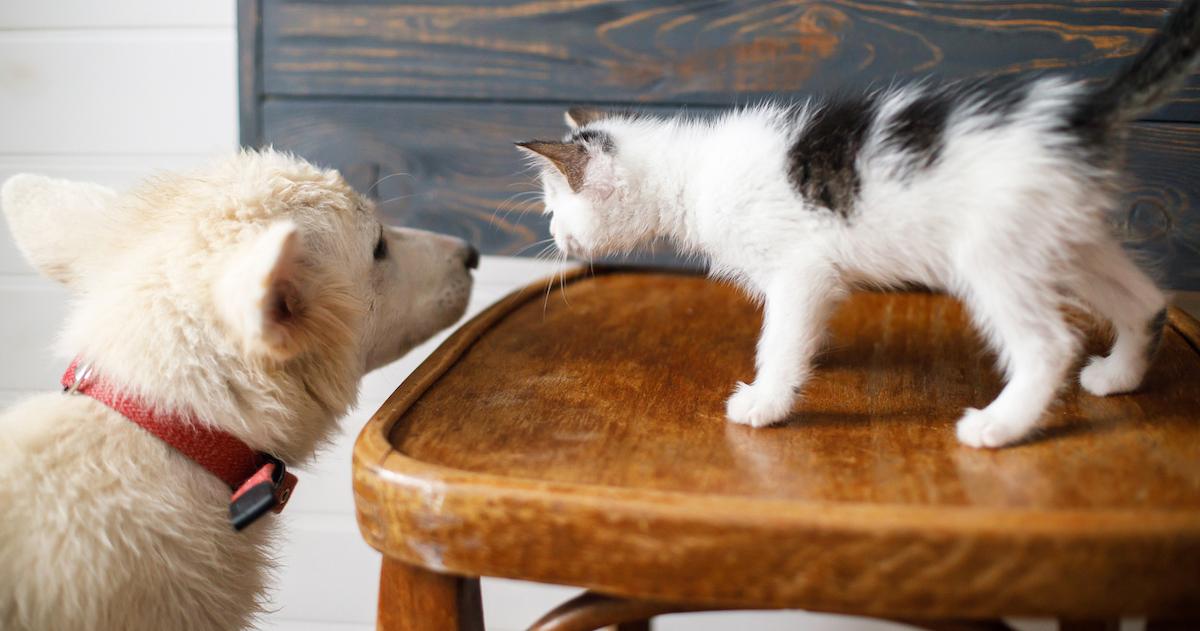 Can dogs and cats sense when someone is dying?
While we've all heard stories of dogs and cats sensing illness or impending death, is there any scientific basis to this?
According to PetMD, cats have some awareness of death. "They certainly understand when they are feeling ill or that something is different or wrong." So perhaps a dying cat will seek out other family members, human and animal, for comfort.
The dogs' response in this TikTok is heartwarming as well. As the American Kennel Club notes, dogs observe changes in a person's scent when they're ill. "Considering that dogs can detect cancer, diabetes, and seizures, we have every reason to believe that our dogs know when we are sick," Dr. Mary Burch, certified animal behaviorist, told the AKC.
Although we don't know everything about what dogs and cats are thinking, the stories of them supporting each other in sickness are yet another reason to love them.