Mom Shares Playground Warning After Daughter Gets Second-Degree Burns
It's not always fun in the sun! One mom took to social media to warn other parents after her child got second-degree burns from a slide.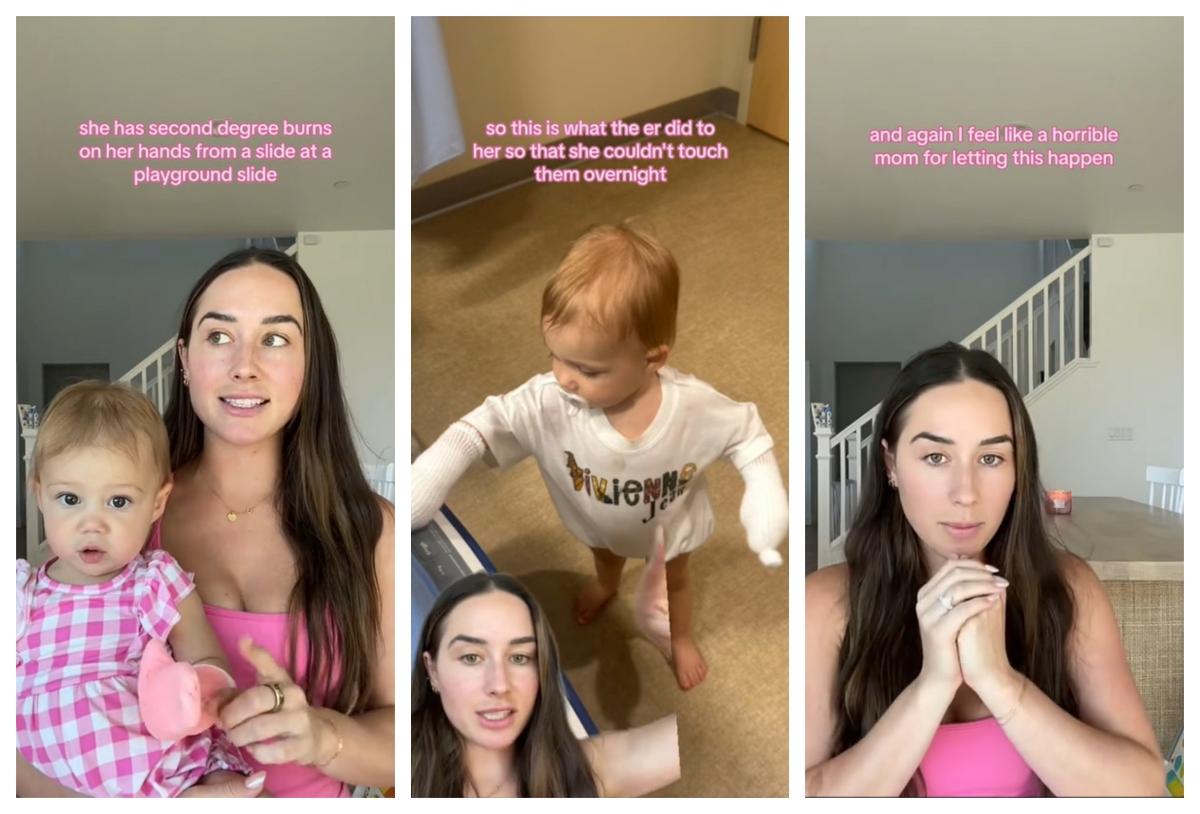 Article continues below advertisement
Thankfully, her child, Vivienne, is smiling and cooing in the video and will be just fine. But Bounds still had a lot of mom guilt over how her daughter got hurt. Here's her take on what happened and why you should also be careful on the playground with your children.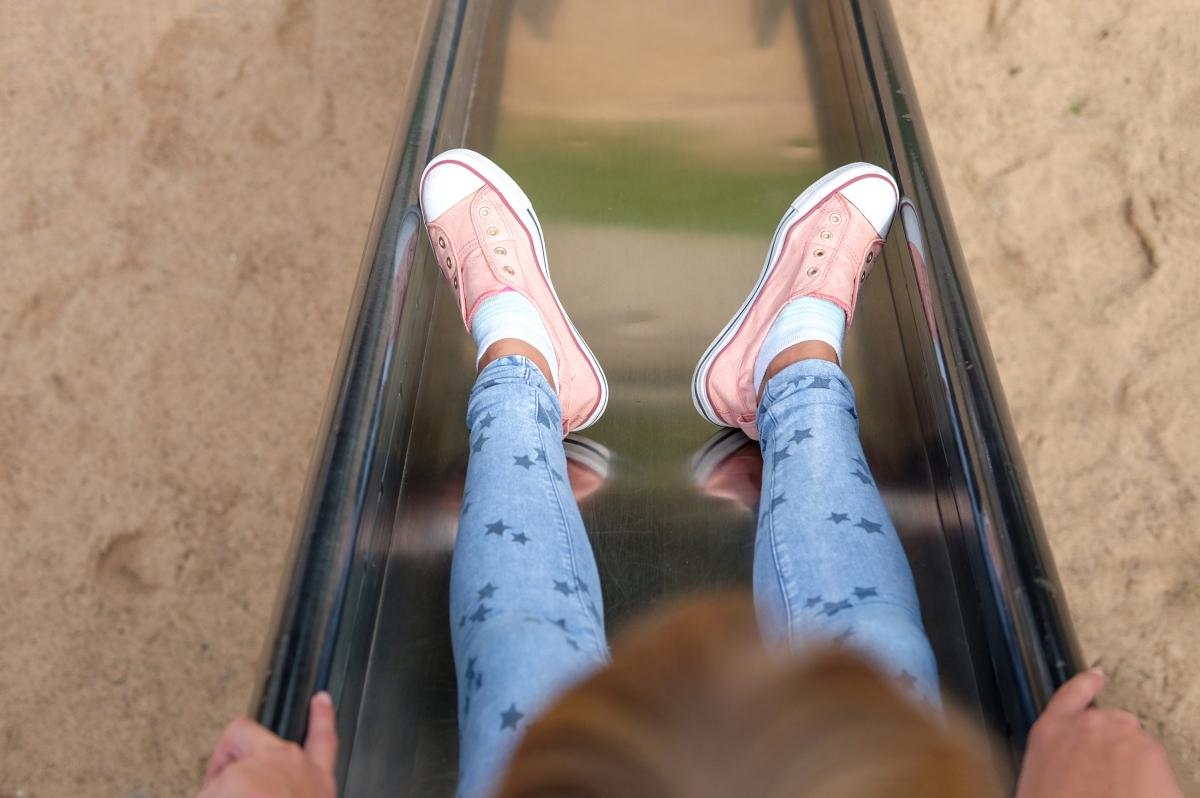 Article continues below advertisement
A concerned mom shares the story of how her baby got second-degree burns on a playground slide.
Bounds shares how Vivienne received second-degree burns in her TikTok video. Although young Vivienne is playing and toddling around her while she talks, Bounds says, "We need to do a little update on Miss Viv, because she currently has two soft casts right now." Her child wears pink casts on her hands.
Vivienne didn't even get hurt by sliding on the equipment. Her mom explains her daughter recently learned to walk, so she let her explore independently. Although Bounds thought of the slide possibly being too hot, she couldn't stop her daughter from placing both hands on the metal surface.
Article continues below advertisement
Bounds says in the video, "I want to share this so that other moms and other parents can avoid this situation." The video notes that the mom quickly pulled Vivienne's hands off the slide, and that's when the baby "started screaming and crying." Soothing efforts, even attempted nursing, didn't help, and Bounds says within 20 minutes, her daughter's hands had blistered.
This mom took Vivienne to the emergency room for treatment, where her hands were bandaged to keep her from touching the burns overnight. The next morning, she also had to be taken to a burn unit, where doctors popped all of her blisters and put her hands in "soft casts" that would remain for about a week.
Article continues below advertisement
The mom warns viewers to check playground equipment before letting kids roam freely.
Bounds says she shared the video to let parents know just how hot metal slides can become and remind them to be vigilant in inspecting playgrounds for possible hazards. Although she knew slides could be hot, she didn't realize how dangerous it could be.
Article continues below advertisement
This TikTok is so poignant because Bounds says the entire incident was "pretty much my entire fault." She mentions her guilt over letting this happen several times. Fortunately, as she says near the video's conclusion, her daughter is "still a happy girl," evident from Vivienne's exuberance on camera.
Plenty of viewers jumped into the comment section to encourage her as a mom:
"Do not blame yourself mama!! Accidents happen and you are amazing for taking care of her so quickly and teaching us what to watch for at the park!"
"You are a good mama!!! I didn't even know they could get that hot — I assumed if it was hot it would be uncomfortable but not enough to burn!"
"You are not guilty. Who the heck puts metal ANYTHING near children?? Please don't blame yourself."
Unfortunately, Bounds' story isn't the first or the last in these types of playground injuries. In August 2023, FOX Weather reported that kids could get third-degree burns from metal playground slides during record heat waves. Be careful out there!