Follow These Zero-Waste TikTok Accounts, for Sustainability Tips and Tricks
Whether you're looking to transition to a zero-waste lifestyle, or if you're seeking out tips and tricks, follow these zero-waste TikTok accounts.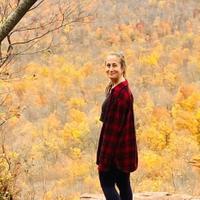 The sustainability community is everywhere on social media, from Reddit to YouTube to Instagram, and now, even TikTok. The short-form video platform has a massive green community, with many videos giving helpful tips and tricks on living an eco-friendly lifestyle. Seriously — follow these zero-waste TikTok accounts for all of the green inspo you'll ever need.
Article continues below advertisement
@NewLifestyle
Alyssa Barber is currently transitioning to a zero-waste lifestyle, and she's documenting all of the new tips and tricks she comes across via TikTok. If you, too, are a newb to the eco-friendly lifestyle, follow along with her on this incredible and life-changing journey.
@BottegaZeroWaste
Marta Tarallo from sustainable soaps brand, Bottega Zero Waste, created a TikTok account that shows off zero-waste, DIY lifestyle tips, from making your own soap, to whipping up homemade beauty products, to how to use baking soda in your everyday life. Pro tip: her soap-making videos are truly satisfying to watch, even if you don't attempt them on your own.
Article continues below advertisement
@BrightlyEco
BrightlyEco is a hub for any and all zero waste tips, from eco-friendly wedding ideas, to finding thrifty Halloween costumes, to hacks for shopping at Target as a zero-waste person. It's great for general information, if you're constantly looking for new ways to go green.
Article continues below advertisement
@relauren
Lauren Ferree is a sustainable plant-based queen living in Los Angeles, Calif. She grows her own produce, throws truly incredible beach picnics, and makes a mean bowl of oatmeal. We're seriously envious of her garden, and try to emulate her on a daily basis.
Article continues below advertisement
@jessiicaclifton_
Jessica Clifton is all about living a sustainable, zero-waste lifestyle on a budget. Although the zero-waste lifestyle saves money in the long-run, it can be an initially expensive transition, and she shows how cheap it can really be.
Article continues below advertisement
@eco.amical
Christine Lan is an actress, a TED countdown partner, and a zero-waste beauty guru who makes her own DIY, zero-waste cosmetics, from mascara to perfume. She also has a truly incredible skincare routine, that definitely puts our everyday regime to shame.
Article continues below advertisement
@chelsychristina
Chelsy Christina is the owner of Mindful Goods, a socially responsible home goods store, and she brings her environmental capitalism knowledge to TikTok. On her account, she gives viewers the inside scoop on big brands' sustainability practices, brands she won't buy from anymore, shampoo bar ratings, and natural deodorants that actually work.
Article continues below advertisement
@Wearthlondon
Wearth is a U.K.-based organization that focuses on sustainability education. The account gives everyday tips and tricks on living a zero-waste and mindful lifestyle, from packing for a sustainable day at the beach to listing off the reasons why people shouldn't be paying for fast fashion.
Article continues below advertisement
@sabrina.sustainable.life
Sabrina has several eco-friendly tips up her sleeve in regards to cooking, whether she's whipping up a mean chickpea salad, or if she is simply showing off her latest vegan Alfredo sauce recipe. Either way, her videos are bound to make you hungry, so while you're scrolling, keep a snack within arm's reach.
Article continues below advertisement
There are so many quality zero-waste TikTok accounts to keep up with, so stay in the green loop and follow them all.