Stay Cool This Summer With Zero-Waste Ice Cream Recipes
These ice cream recipes are zero-waste and delicious!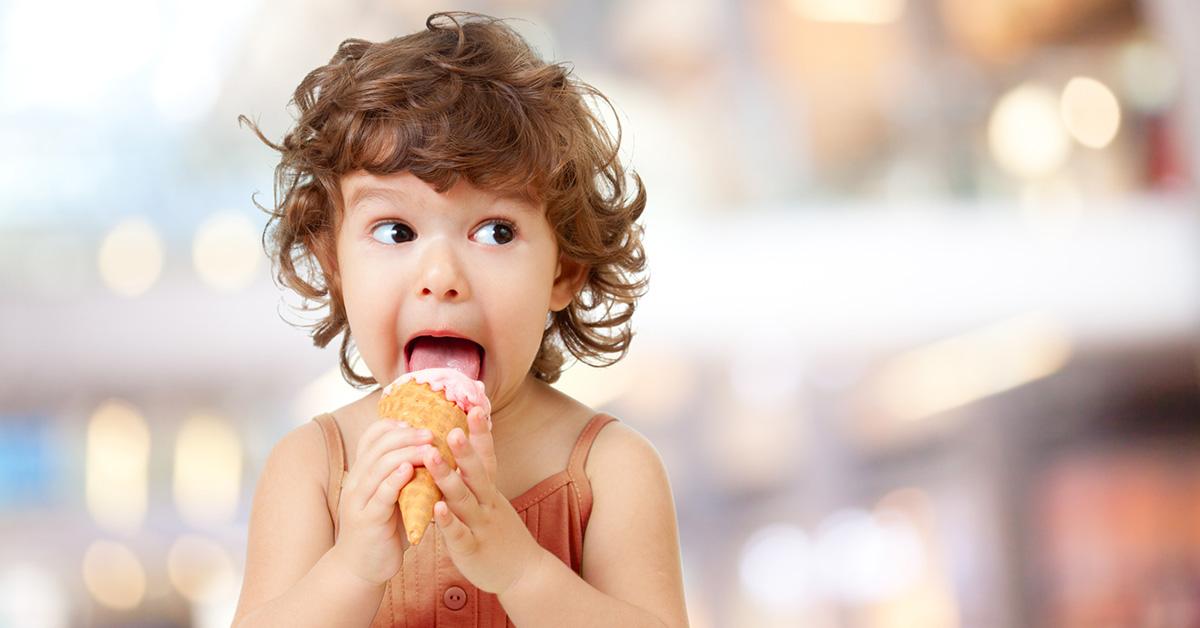 Even after going zero-waste, you still might be screaming for ice cream. After all, it's just that good. But aside from ice cream not being the healthiest thing for you, the excess plastic packaging it often comes in isn't healthy for our environment either.
Article continues below advertisement
If you're looking for a zero-waste ice cream experience, maybe you've heard that some eateries are super weird about packing a pint of ice cream in a reusable container. As in, even if you bring your own reusable, sustainable container to an ice cream place, they will still refuse you, stating they can only use their own containers because it's a "sanitation issue."
For those of you who load up your reusable coffee cup at Starbucks on the daily, you might be scratching your head. Totally get it. What sanitation issue?
Article continues below advertisement
Regardless, if you are lucky enough to find a place who will pack your reusable ice cream container to the brim, then good on ya. (Rumor has it — if you live in California — that Tara's Organics will fill reusable ice cream containers without question.) It's worth a shot to ask around at all your local places; just don't be shocked if you get a few weird looks. But for those of us who want the fully no-waste experience (without the judgment of professional ice cream scoopers), you could opt to make your own zero-waste ice cream at home.
Keep reading for some delicious, zero-waste ice cream recipes!
Ice Pops
Ice pops are, for sure, the easiest to make of all the homemade ice creams. All you'll need is an ice pop mold like this stainless steel one from Onyx. This one comes with a tray and four reusable bamboo popsicle sticks, and is made from BPA-free stainless steel. Or if a silicone is more up your alley, you can try Sunsella silicone molds that come with pop-off lids.
Article continues below advertisement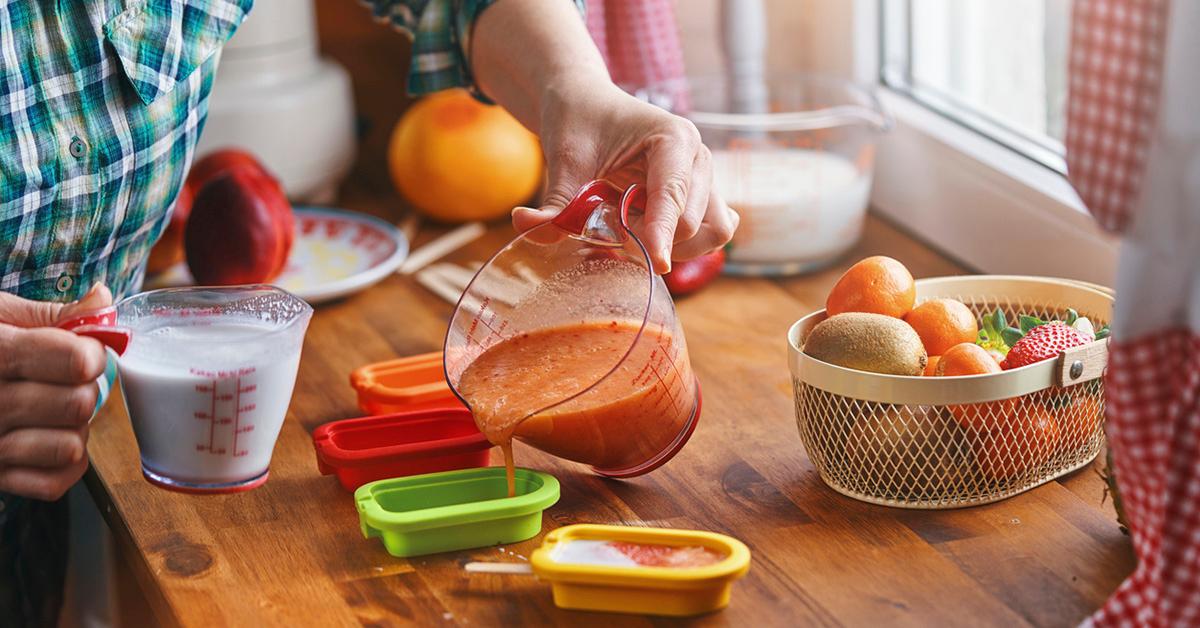 Now that you have the gadgets, here are the recipes. Ice pops are probably easiest because you can literally take any already-made drink (say you make lemonade, punch, or have coconut water in the refrigerator) and slide it into the molds. A great recipe (that kids will love!) is adding coconut water to the mold, then topping it off with various cut fruit like strawberries, blueberries, and kiwi.
Article continues below advertisement
For summer, this Lemon-Basil pop recipe from Gluten Free Club is both refreshing and easy to make. Bring water, sugar, lemon rind, and six basil leaves to a boil in a saucepan. Remove it from heat, letting it steep for about a half hour. Strain the mixture into a pitcher, add 1 cup of lemon juice, then stir. Fill the ice pop molds with the liquid, adding a basil leaf into each one for aesthetic (and flavor!).
Nice Cream
Nice cream is the easiest form of vegan ice cream there is. Essentially, you use a frozen banana in the place of dairy. You can use any kind of additional flavoring or recipe for nice cream, but this is the overall gist for each recipe: Add frozen banana slices to a food processor or blender. Add ¼ cup of plant-based milk. Bam — nice cream!
Article continues below advertisement
Unless banana is your favorite flavor of ice cream though, you'll want to add in flavors. You can keep it simple by only adding in cocoa powder or even peanut or almond butter. Or, you can get fancy while still keeping the recipe zero waste.
To make chocolate-strawberry nice cream, you'll need 2 frozen bananas, ¼ cup of chopped strawberries, and 2 tbsp of cocoa powder. Mix everything in a blender until it's smooth.
Article continues below advertisement
For chunky monkey, take 2 frozen bananas, ¼ cup walnuts, ¼ cup chocolate (or carob chips if you are vegan), and 1 tbsp of peanut butter. Mix bananas, PB, walnuts, and chips until smooth.
The flavor options go on and on! Just remember to keep two frozen bananas in a silicone Stasher bag in your freezer at all times.
Article continues below advertisement
Traditional Ice Cream
Whether you want no-churn or machine-churned ice cream at home, these kinds of recipes take a little bit more finesse. This Honey Blueberry Lavender ice cream recipe from Away From the Box requires a mixer, ice cream maker, whisk, and a few other handy-dandy tools, but the end product is totally worth the effort.
You'll need blueberries, granulated sugar, culinary lavender, eggs, honey, vanilla extract, heavy cream, and milk. With lavender in season right now, this is a delicious homemade recipe to serve at your next summertime gathering or just while your family sits poolside. Get the full recipe from Away From the Box here.