Why Do Dogs Like Belly Rubs So Much?
Dogs love belly rubs but where does this desire come from, and how is it linked to our symbiotic ancestry?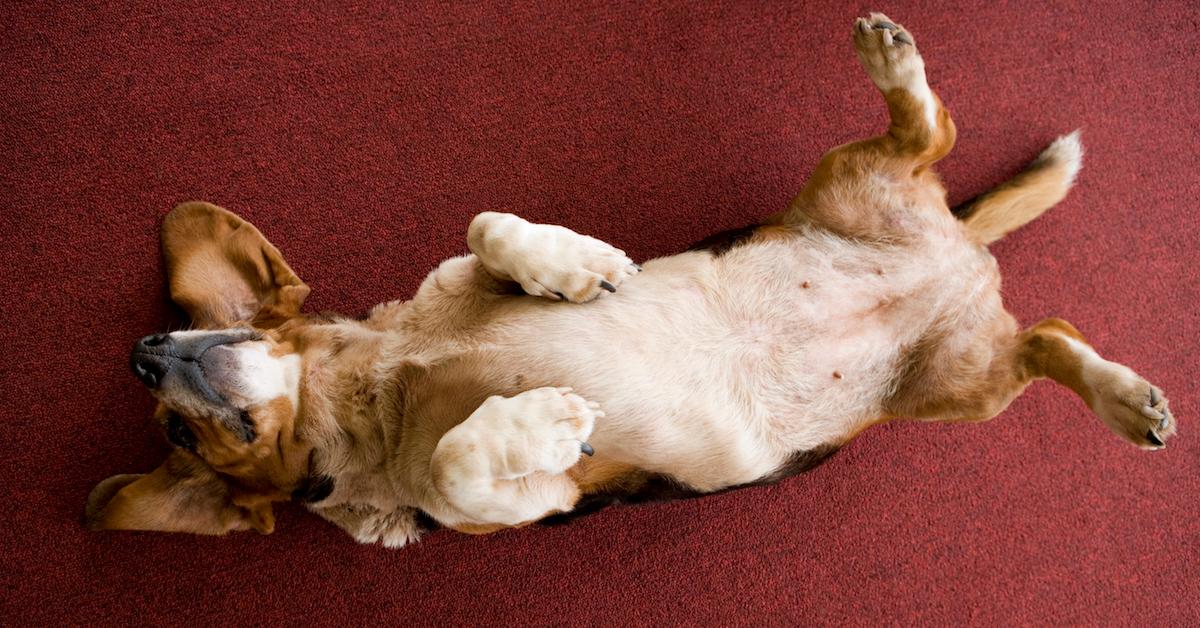 They say that you can tell how much a dog trusts you by how quickly they roll over and show you their belly. Proud dog lovers and amateur "dog whisperers" will undoubtedly latch on to this theory, but it isn't the only explanation as to why dogs like belly rubs. There are, in fact, quite a few social, physical, and mental reasons why dogs show us their tummies. The answers might just surprise you.
Article continues below advertisement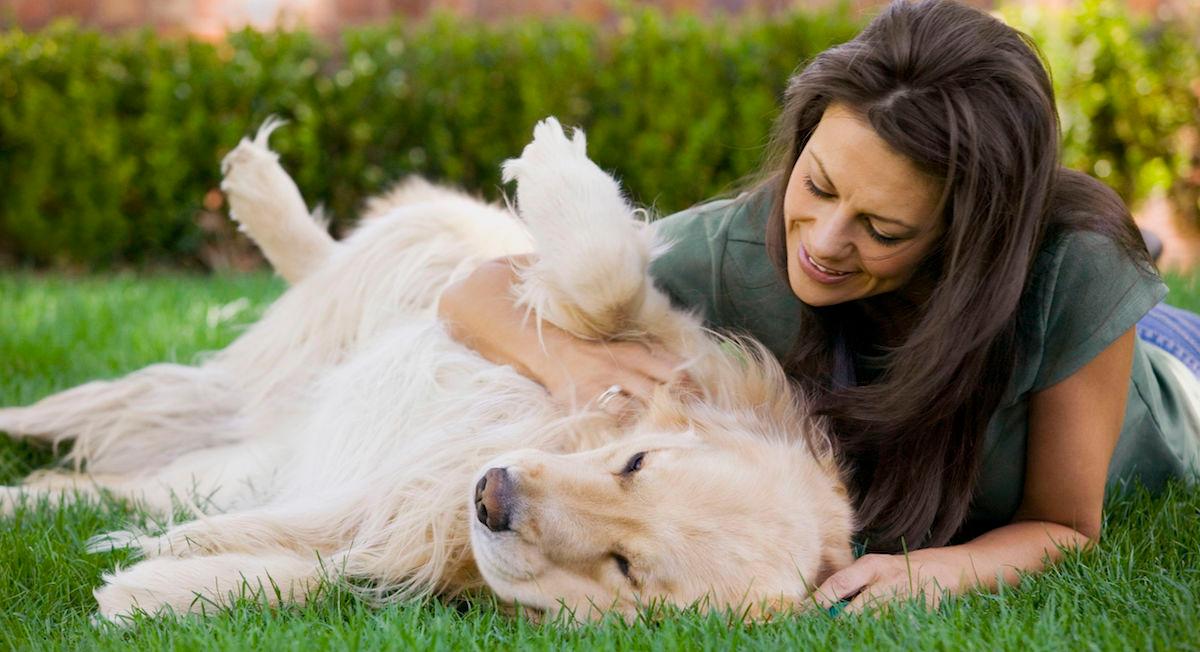 Why do dogs like belly rubs?
Scientifically, dogs like belly rubs because of a uniquely mammalian trait that corresponds to hair follicles. According to Puppy Leaks, mammals have a brain neuron that responds to hair follicle stimulation. It's the same reason why so many humans like having their hair played with, and why dogs and cats like being pet so much.
Article continues below advertisement
The most interesting thing about this neuron is that it only activates through the stroking of hair, which seems to explain why dogs enjoy belly rubs so much. Evolutionarily speaking, scientists seem to think the reaction is a subconscious way of encouraging good hygiene and social grooming in highly social animals.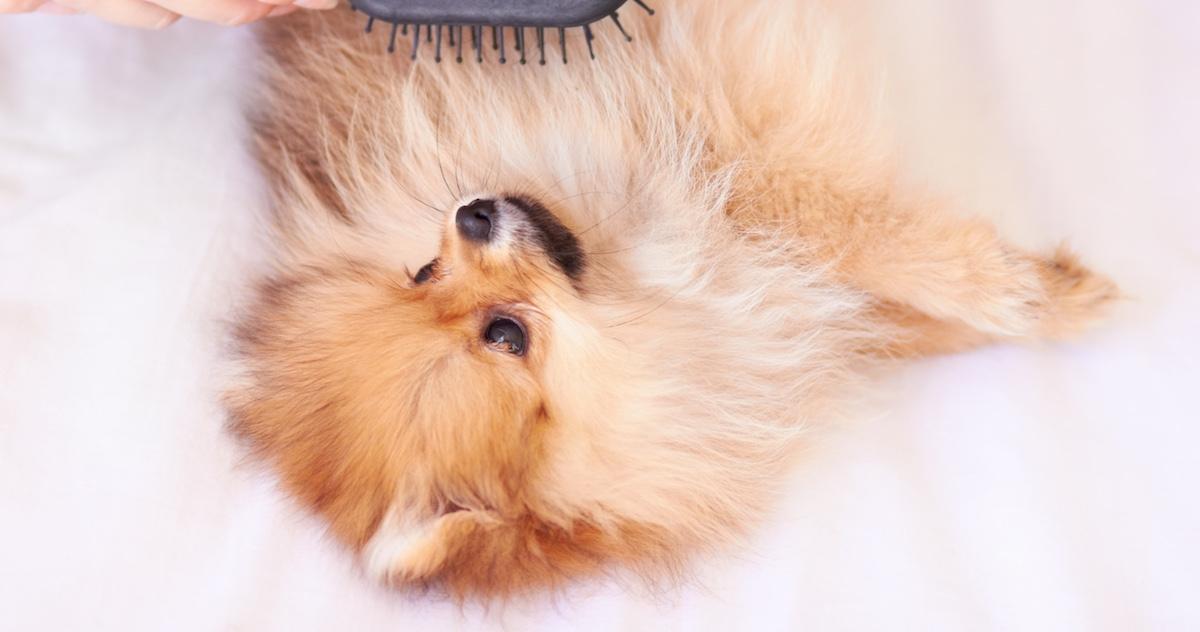 Article continues below advertisement
Does a dog showing their belly signify trust?
Showing their belly might indicate that a dog trusts you, but it might also mean that the dog is trying to calm down a tense moment. According to The Spruce Pets, dogs will roll over and show their bellies when they are trying to appear submissive or diffuse social tension. Dogs are insightful creatures, especially when it comes to human interaction. They can sense our emotions and are usually able to tell if we are happy, sad, angry, or frustrated.
Therefore, showing their belly might just be their way of reassuring you that things are alright. Submissive or not, this "appeasement" behavior isn't always an invitation for belly pets. If the dog is a stranger, reaching out to touch their most vulnerable place could make the dog nervous. If the dog in question is the family dog and mutual trust has been earned, it's more likely that the show is an indicator that they want to be petted.
Article continues below advertisement
Strange as it is to believe, not all dogs like belly rubs. If your canine companion has trust or sensory issues, a belly rub might be a little too much for them. Cats are a fine example of this physical sensitivity. Many cats love to be pet behind the ears but curl up like a clawed armadillo when you attempt to go for the belly. They might even show the belly in a similar submissive gesture, but that doesn't mean it's an automatic invitation.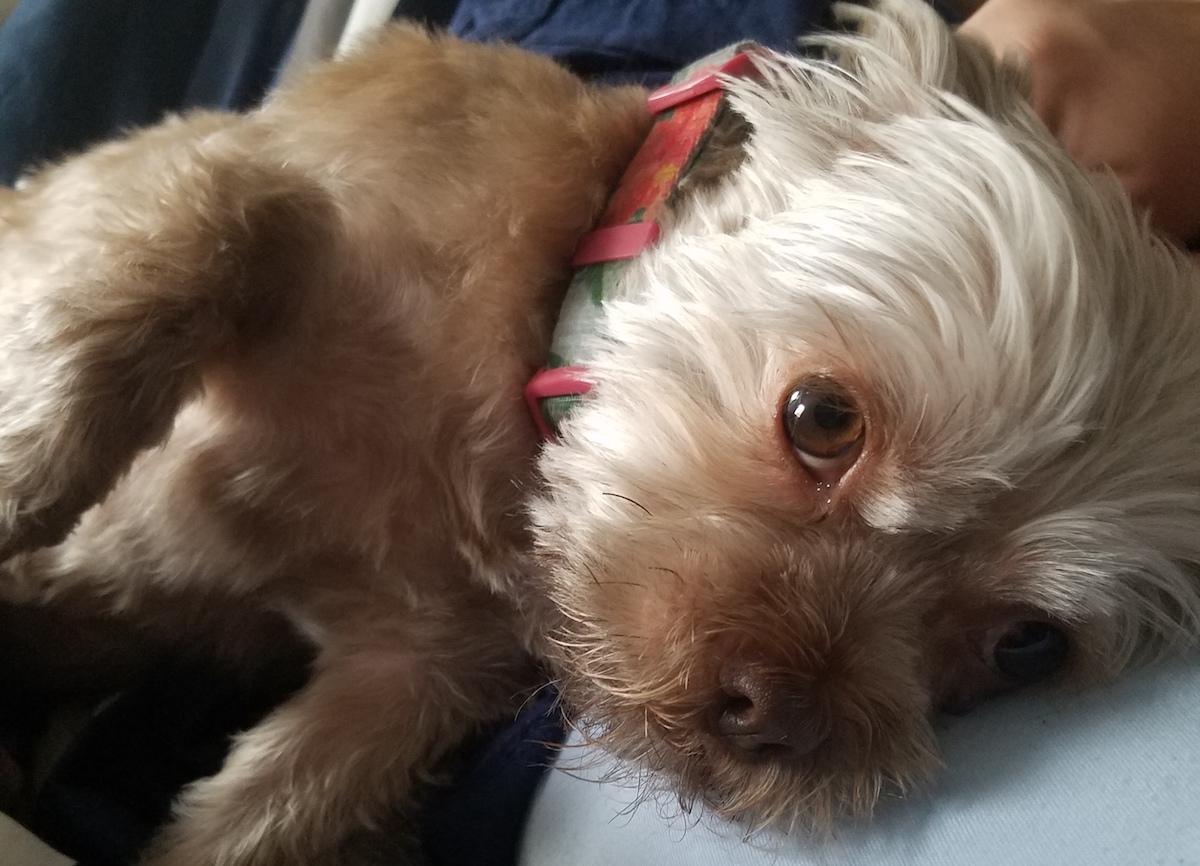 Article continues below advertisement
How do you know your dog wants a belly rub?
According to The Spruce Pets, there are several signs that indicate an invitation for belly rubs. Loose, not tense body postures; an open, relaxed mouth, with tongue lolling out; bright, happy eyes; and a wagging tail are all solid indications that it's safe to move in. Conversely, dogs that are staring intensely with a tensely wagging tail, or those that seem stiff, with their lips or ears pulled back, and their teeth bared, might not be interested in being handled.
Why do dogs kick their legs when getting a belly rub?
That little leg twitch some dogs do when you scratch their belly? That's an involuntary response known as a scratch reflex. According to Puppy Leaks, that reflex is an evolutionary throwback that developed as a way to protect dogs against irritants on their bodies. The "spot" triggers a message in the pup's brain to make the leg kick outwards to "keep them away from danger." Today, it's just a harmless and adorable side effect of a good belly rub.