Sarma Melngailis Went From Celebrity Chef to 'Vegan Fugitive' — Where Is She Now?
Sarma Melngailis, aka "Bad Vegan," ran several famous raw vegan restaurants in NYC, and ended up scamming millions of people. But where is she now?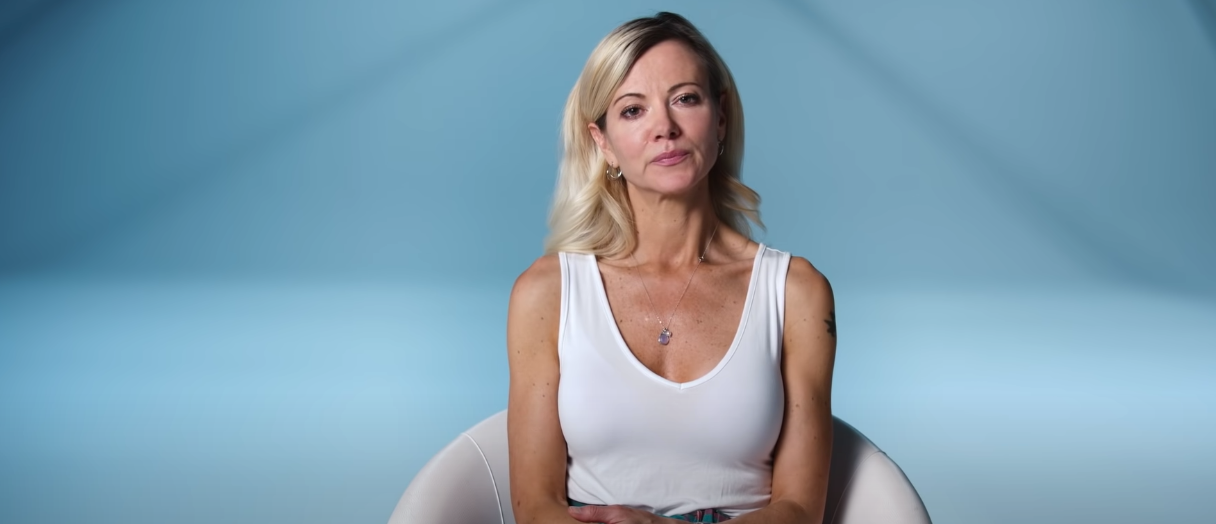 If the last decade has shown us anything, it's that we love watching IRL scams unfold. So many of us watched Inventing Anna, a docuseries in which a woman scammed New York City elites into thinking she, too, was rich, Tinder Swindler reminded us to never trust anyone on dating apps, and The Dropout showed that even public health can be a target. But it doesn't stop there — on March 16, 2022, Netflix is releasing a docuseries called Bad Vegan.
Article continues below advertisement
This show details the endeavors of former vegan restauranteur ,Sarma Melngailis, who owned a popular raw vegan hot spot called Pure Food and Wine. After some initial success, the eatery all but vanished, and she ended up stealing close to $2 million from her restaurant and its staff. So, what happened to her afterwards? Here's what she's up to now.
Where is Sarma Melngailis, aka "Bad Vegan" now?
If you're looking for Melngailis, she isn't difficult to find. Not only is she active on Instagram, but she also publicizes the fact she lives in New York City's Harlem neighborhood. In addition to her own account, she runs one for her dog Leon, under the name One Lucky Rescue Dog. In the description, the pup says he lives in the city with his mom and tags her account.
Article continues below advertisement
In February 2022, Melngailis posted on Instagram that she's working on a podcast, though it's unclear if she's being interviewed for one, or if she's starting her own.
"My set up on floor in quietest corner I could find while away from home to do one podcast, the only one I felt made sense for now," the caption reads. As of now, Melngailis hasn't posted any update as to one the podcast will be out, but she did promise her followers an update.
Article continues below advertisement
With just a quick glance at Melngailis' Instagram, it doesn't look like she was involved in anything scandalous, or that she spent time in Rikers — unless you read her bio, in which she refers to herself as a "Rikers alum." She regularly posts selfies with Leon, and supports pet adoption. Every so often there's a pic of her alone and, of course, there's some vegan food.
What is 'Bad Vegan' about?
The four-part docuseries is titled Bad Vegan: Fame. Fraud. Fugitives. It follows the rise and fall of Melngailis' restaurant Pure Food and Wine restaurant. The trailer describes Pure Food and Wine as a "high-end, fine, dining, vegan food experience" and the "top raw vegan restaurant in the world, all thanks to Sarma."
Article continues below advertisement
At what could be considered the high of the establishment's success, Melngailis met her former partner Shane Fox (whose real name is Anthony Strangis). The two would eventually get married, though he ended up being very controlling.
The trailer begins with Melngailis asking, "So, I'm just supposed to do whatever you say and listen to your instructions and...?"
Article continues below advertisement
In response to Melngailis' question, Strangis can be heard yelling back "yes!". He even goes as far as to say "you signed onto this" and that if he told her to burn all her money, she should do it.
Article continues below advertisement
Strangis promised Melngailis that he would make both her and Leon immortal. Instead, he conned her out of millions, taking from both the restaurant and its employees. But she may have been a part of the whole thing from the very beginning.
Bad Vegan: Fame. Fraud. Fugitives. streams exclusively on Netflix on March 16, 2022.
Green Matters' new book, Green Living, is the perfect guide to living an eco-friendly lifestyle for people at every stage of the process. You can order Green Living here.