Here's What Causes Super Typhoons, Like the One That Slammed the Philippines Last Week
What causes a super typhoon? On Dec. 16 and 17, several islands in the Philippines were slammed by super typhoon Rai, which has an major death toll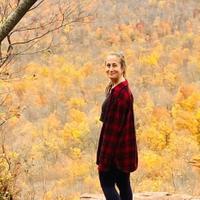 Less than two weeks from Christmas, several islands in the Philippines were slammed by what's been identified as a fatal super typhoon. The storm, which has been named Rai, has a continuously increasing death toll of almost 400, and locals who were buried in the rubble are sadly still being located. But what causes super typhoons like these, and how are they connected to climate change?
Article continues below advertisement
"The full picture is only just starting to emerge, but it is clear there is widespread devastation. It is heartbreaking to see homes, Red Cross offices and even a hospital ripped apart," IFRC Head of the Philippine Country Office, Alberto Bocanegra stated in a press release. "We hold grave fears for people in areas including Siargao and other islands that still have no communication and contact with the outside world."
Bocanegra continued, reiterating the necessity to provide relief to those affected.
"It's essential to get relief, including tarpaulins for shelter, food supplies and healthcare to people who face the toughest days of their lives," he said.
Article continues below advertisement
What to know about super typhoon Rai, which has wreaked havoc in the Phillipines.
Super typhoon Rai swept through the Philippines last week, on Dec. 16 and 17. Described as "one of the most powerful typhoons to ever hit the southern Philippines," according to AccuWeather, about 375 have been confirmed dead with over 50 citizens still missing and 500 injured. The damage is currently being assessed, and snapped power lines are hindering communication. Roads, cities, and towns are flooded, and debris and wind has pummeled homes, power lines, and trees.
Article continues below advertisement
Hundreds of thousands of locals were forced to evacuate their homes, and many residents were found trapped on roofs.
Some of the hardest hit islands include Siargao, Mindanao, and Nonoc — which sustained winds that are estimated to be akin to a Category 5 storm. Rai hit land a total of eight times, on islands in the south-central region of the country, before it was finally reduced from super typhoon status on Friday. It then made its way to the coast of Vietnam, bringing high winds and rain.
The storm ultimately faded over the northernmost part of the South China Sea as of Tuesday, and was confirmed to no longer pose a risk to those on land. China and Taiwan are now experiencing large amounts of rainfall as a result, but are otherwise doing just fine.
Article continues below advertisement
What causes super typhoons? Here's how they're linked to climate change.
Typhoons, which are the western Pacific version of hurricanes, are formed when a storm makes its way over water with a surface temperature of 80 degrees Fahrenheit, per Wired. Water from the ocean is absorbed by the storm and evaporates, condensing to form water droplets. Low pressure between the rising air causes a continuous rush of more air, and it becomes a hurricane or typhoon when winds measure in at 74 miles per hour. Typhoons are labeled "super" when they hit at least 150 miles per hour.
Article continues below advertisement
Climate change contributes to major storms such as Rai or Goni, which hit the Philippines last year, because air and ocean temperatures are continuously rising.
"What is interesting is we are shattering all kinds of records in general in the last decade," Kerry Emanuel, an MIT atmospheric science professor told Wired.
Furthermore, approximately 70 percent of the largest storms on record have hit in the last 15 years since the 1930s, per Wired, so if something serious isn't done to halt global warming within the foreseeable future, we can expect to see many more of these massive, fatal storms within our lifetime.