How to Help Haiti During The Wake of Recent Natural Disasters
Last week, Haiti experienced a massive earthquake, which was followed by a hurricane shortly after — here's how to help those who were affected.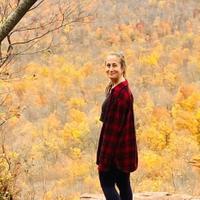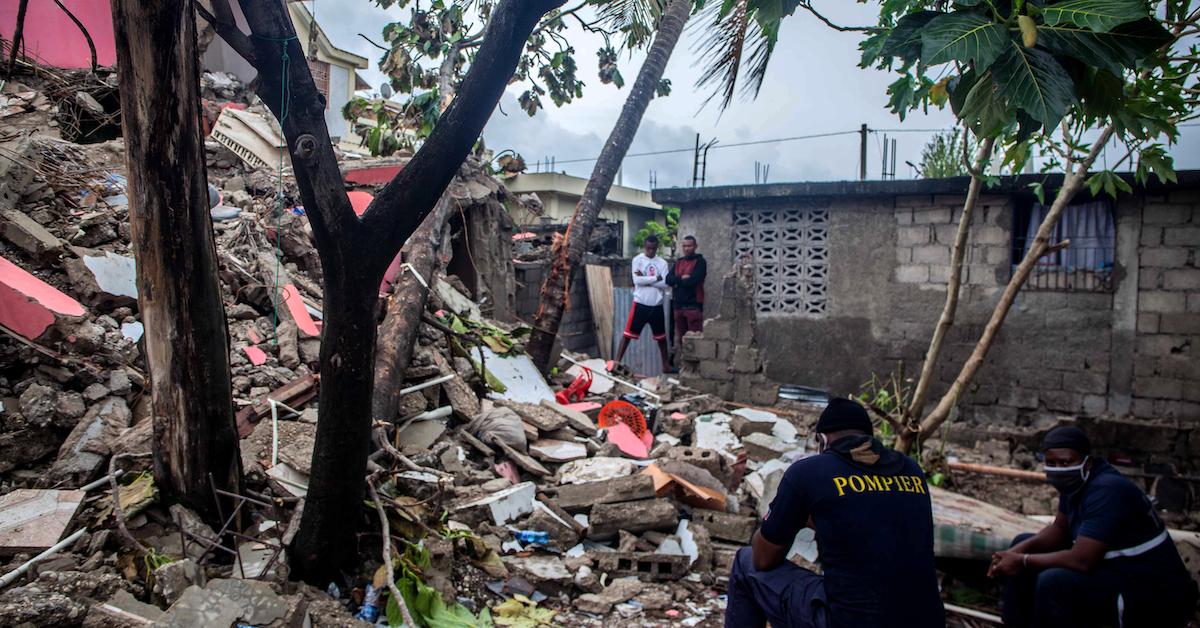 Between a 7.2 magnitude earthquake and the wrath of Tropical Storm Grace last week — as well as ongoing political unrest from last month's presidential assassination — Haiti is facing serious turmoil at this moment in time. Locals are currently in need of shelter, clothing, food, clean water, money, and other essentials. So, if you have the means to do so, there are many ways you can help Haiti right now.
Article continues below advertisement
Should I donate to the Red Cross?
The Red Cross can be reliable for helping communities in need, though many have reservations about sending donations there for Haiti. After the devastating 2010 earthquake hit Haiti, according to CNN, the charity received $488 million in donations, but allegedly only used it to erect six permanent homes. Supposedly, it was due to staff problems, problems with delivering aid, and a language barrier, though the nonprofit argues it provided temporary shelter and clean water.
Although the Red Cross has since denied the allegations that the money disappeared, the organization has reportedly refused to disclose how much money was spent across the country, instead only providing vague categories of how money was spent. Red Cross' tax filings between 2010 and 2014 don't — in fact — show detailed spending for its various relief programs, including in Haiti, which many believe to be suspicious.
That said, maybe consider donating to these organizations instead.
Hope For Haiti
Hope for Haiti is a 30-year-old nonprofit organization that works alongside community leaders in rural areas across the country, to focus on the wellbeing of children across the country. The charity addresses problems that inadvertently lead to poverty, including: education, health care, infrastructure, clean water access, and the economy. You can send in a donation, or buy a $20 bracelet that directly goes to the women craftsmen.
World Vision
If you aren't familiar with World Vision, it's a highly-regarded humanitarian organization that helps children, families, and communities overcome issues they face daily: poverty and injustice. The charity has set up a disaster relief fund that's helped 6,000 people thus far. They have shipped emergency food and hygiene kits, and are currently working alongside various local organizations to help those in Les Cayes, the region that was most affected by the quake, to provide clean water, tends, food, and child protection.
Article continues below advertisement
Haitian Health Foundation
Due to political instability, many citizens don't have access to basic health care and food — which is why Haitian Health Foundation is working to help with that. The charity is currently raising funds for earthquake relief, treating those injured at a clinic, transporting injured people, assessing home damage, sharing medical supplies with local hospitals, providing patients with radiography, setting up tents, coordinating with NGOs to provide the community with critical services, and more.
Article continues below advertisement
Project HOPE
GiveWell suggests donating to Project HOPE, a nonprofit that focuses on the wellbeing of communities in need by teaming up with health care workers and public health systems. Project HOPE is helping hospitals that are overbooked, and working to distribute medical supplies, hygiene kits, water purification kits, and PPE. You can donate to this cause on Project HOPE's website.
Article continues below advertisement
CARE
CARE is a humanitarian organization that works to combat poverty on a global scale, as per CNN, often empowering women to work. The organization is currently raising funds for emergency food, shelter, health services, and hygiene kits on their website.
Article continues below advertisement
SOIL
USA Today recommends donating to SOIL, an organization that has been working on prioritizing ecological sanitation country-wide since long before the 2010 earthquake. SOIL is accepting funds to "take emergency supplies to the areas affected and assess the need," as per its donation page.
Article continues below advertisement
Community Organized Relief Effort (CORE)
Shortly after the earthquake, Community Organized Relief Effort (CORE) quickly responded to survivors with an emergency program, providing them with shelter, rubble removal support and medical assistance. They're currently raising funds to continue this program.
Article continues below advertisement
Team Rubicon USA
To help communities across Haiti, non-profit Team Rubicon USA has employeed military veterans and first responders alike to send out emergency response teams. They've been bringing food, water and relief supplies, and are still looking for funds to continue doing so.