Although They Aren't Classified as Hazardous, Nurdles Are Just as Dangerous as Oil Spills
What are nurdles used for? Although the plastic pellets have an equal environmental impact to oil spills, they are not considered hazardous.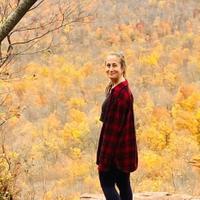 Our planet's oceans are being completely ravaged by climate change. Rising temperatures are killing off plant and animal species alike, overfishing is depleting a wide range of marine life populations, and oil spills continue to contaminate major bodies of water. One lesser known culprit to the devastation of our oceans, however, is something called nurdles — but what are nurdles, and what are they used for?
Article continues below advertisement
"Once nurdles are in the environment, they can be dangerous to wildlife because they are mistaken for food, often looking like eggs to birds, fish, and crustaceans," Hannah Griffis, a volunteer for an Illinois-based river cleanup organization called RiverWatch told River Bender. "After the nurdles are ingested, the animal can feel full, stopping them from eating real food."
Article continues below advertisement
What are nurdles, and what are they used for?
Although a "nurdle" sounds like something that would provide for quite a bit of comedic relief, it's unfortunately anything but. According to Dunfer Mline Press, nurdles are tiny, clear, circular pellets that are effectively made from concentrated plastic. They're smaller than 5 millimeters in size, and processed in a special machine and are melted down to make literally any plastic product imaginable for consumers and businesses alike, including toys, medical supplies, car parts, and bottles.
Nurdles have not been labeled "hazardous" like kerosene or diesel by The International Maritime Organization (IMO), according to The Guardian, despite the fact that the EPA released an in-depth report on the impact of nurdles all the way back in 1993. Today, though, global environmentalists are partnering with Sri Lanka's government to change the industry's practices and how they handle nurdles. But why are these seemingly harmless pellets considered to be so dangerous?
Article continues below advertisement
How do nurdles impact the environment?
There are many reasons why nurdles are considered harmful. To start, nurdles are made from plastic. Production requires nasty chemicals, wastes energy, and emits fossil fuels. Once they're produced and ready to be shipped overseas (which racks up transportation emissions in itself), nurdle spills are a common occurrence — that's when nurdles really tend to wreak havoc on the environment. According to an organization called Nurdle Hunt, the plastic pellets often mistaken for food by marine life.
Article continues below advertisement
The nurdles' small size and clear color often gets them mistaken for fish eggs, grains of sand, microscopic algae, or other types of food. If a nurdle is injested by a fish or seabird, it can cause blockages in animals' systems, and can release toxic chemicals such as PVC into their systems. And because nurdles are so tiny (they're actually considered microplastics!) they're nearly impossible to clean up. Then, like any other microplastic, nurdles exist without breaking down for many years.
Post-spillage, nurdles can also create concentrations of nasty chemicals, such as Persistent Organic Pollutants (POPs), on the ocean's surface. They transport these chemicals, and can cause further damage to animals and humans alike. Biofilms can also form on plastic pellets, spreading dangerous pathogens like e. coli and vibriosis — therefore, more clearly needs to be done to prevent these microscopic pellets from further damaging our planet's beloved waters.