The Pacific Ocean Is Becoming so Acidic That Crab Shells Are Dissolving
The process is preventing the crabs from developing strong shells.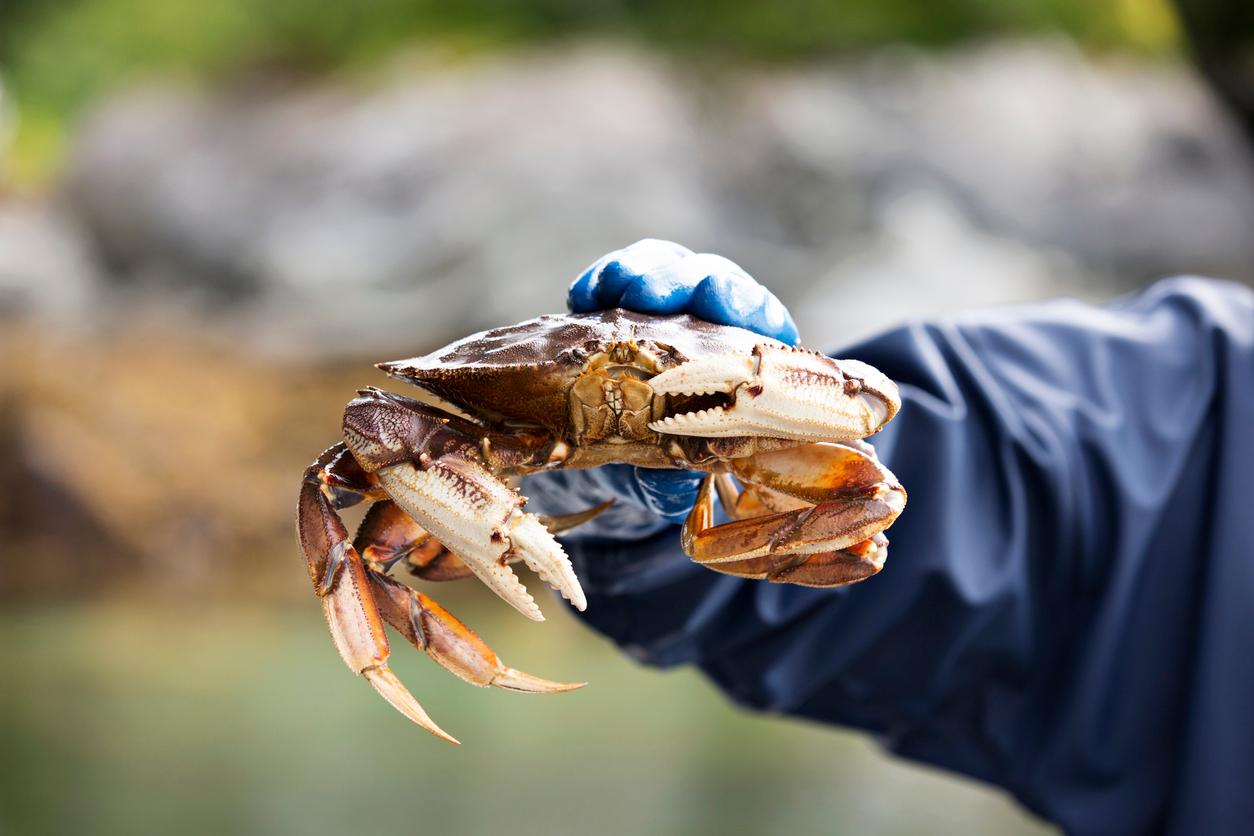 Since the industrial revolution began some 200 years ago, the world's oceans have become about 30% more acidic according to the National Oceanic and Atmospheric Administration (NOAA). Oceans absorb a large amount of the carbon dioxide released into the atmosphere, and when mixed with saltwater, chemical reactions produce hydrogen ions, making the water more acidic. The reaction also reduces the level of carbonate ions, which seashells and coral skeletons rely on to form and repair.
Article continues below advertisement
The Pacific Ocean is especially prone to this process, and some parts of the ocean water are acidifying at a rate greater than the rest of the world. According to a new study, funded by NOAA, this is creating a huge problem for Dungeness crab larvae.
The authors of the study found that the ocean is so acidic in some areas that it's dissolving the shells of these crabs, preventing them from building shells strong enough to protect them from predators and help them float.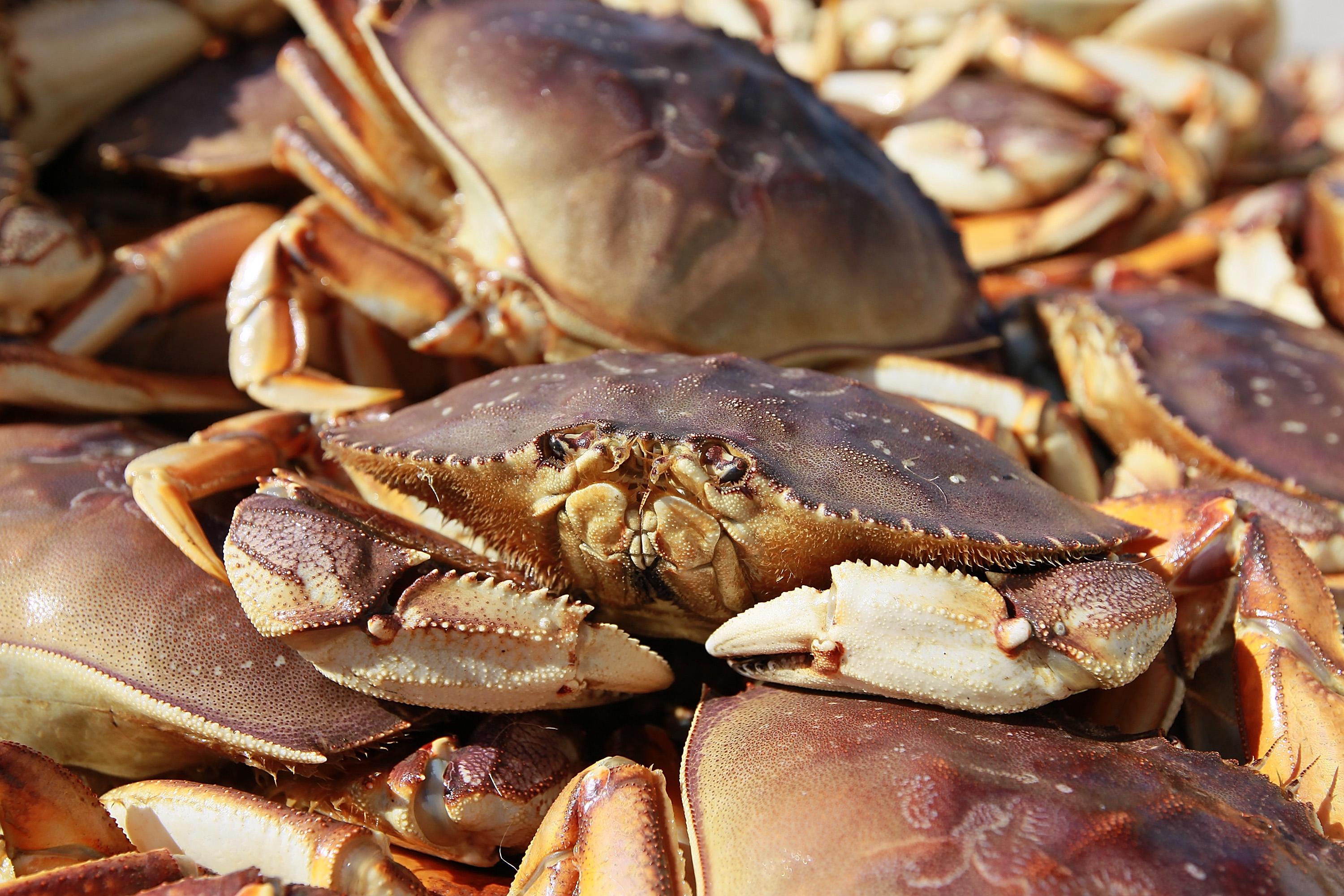 Article continues below advertisement
This problem is something that co-author Richard Feely hadn't expected to see until "much later in this century."
"If the crabs are affected already, we really need to make sure we pay much more attention to various components of the food chain before it is too late," lead author Nina Bednarsek, a senior scientist with the Southern California Coastal Water Research Project, told CNN.
According to the study, the acidification corroded the young shells of Dungeness crab larvae, limiting their ability to grow a strong shell. Crab larvae that showed signs of this corrosion were also smaller than other larvae, which could cause developmental delays.
Tiny hair-like structures that the crabs use to navigate their environment were also damaged by the acidification, something scientists have never seen before. Crabs without these receptors have issues navigating and finding food.
It's not clear whether this acidification is also impacting adult Dungeness crabs, but what is certain is that the process reduces a larvae's chance of getting to adulthood at all.
NOAA says that we will need to reduce our carbon footprint and teach wildlife and the people who rely on the ocean to live how to survive as the ocean changes.