PSA: Shutting Off the Faucet While Washing Your Hands Could Save Gallons of Water Daily
You're probably wasting a lot of water while constantly washing your hands.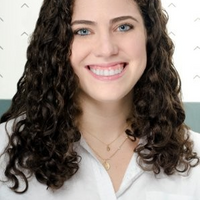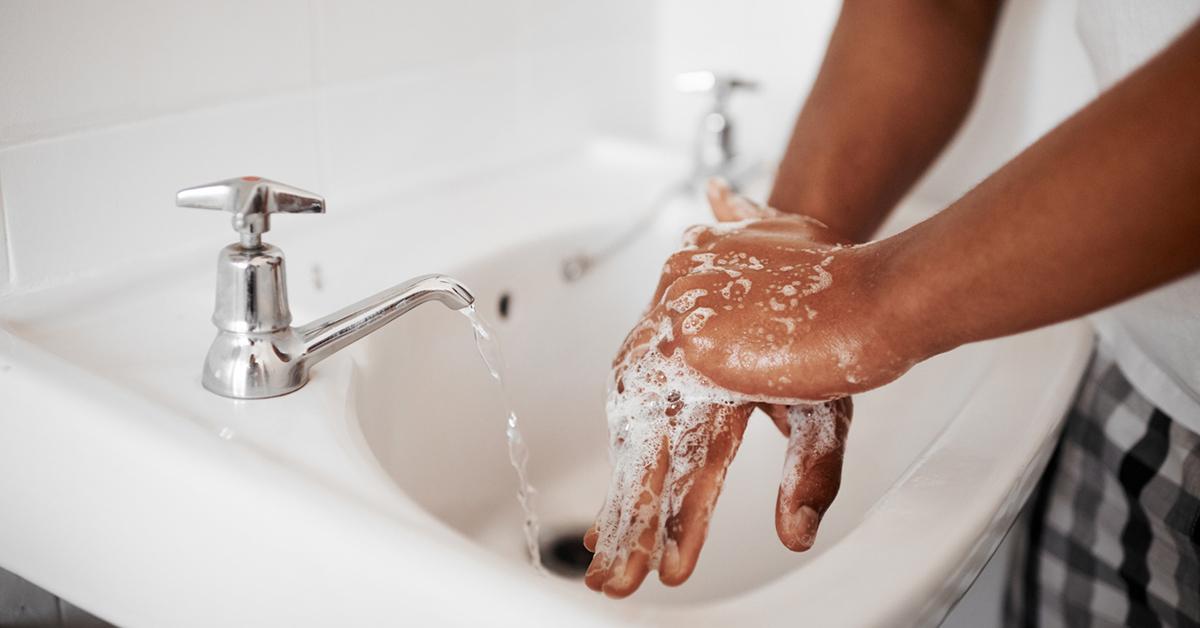 How many times have you washed your hands today? No matter what time of day you're reading this, chances are it's more times than you can count. As we've already heard from not only the Center of Disease Control and Prevention, but also the World Health Organization, one of the best things you can do to protect yourself against the novel coronavirus is wash your hands, thoroughly, with soap and water, for at least 20 seconds.
Article continues below advertisement
Per the advice of the CDC and WHO, we should be washing our hands at least once every 30 minutes to an hour — which sounds like a lot before you realize you should be doing it before you eat, put in contacts, or apply makeup/skincare and after you sneeze, cough, blow your nose, interact with the public/other people, and use the bathroom.
We learned proper technique to ensure that every nook and cranny of our hands are hit; we've pretended to be surgeons on Grey's Anatomy as we held our clean hands up to our shoulders after thoroughly drying; we've seen the memes, we've sang happy birthday (twice), and — before we were staying at home — we gave dirty looks to our coworkers who failed to do a full 20 seconds.
Article continues below advertisement
But here's something many people — admittedly, myself included — neglected to do: Shut off water while we're doing our scrubbing and lathering. People who were raised in, or currently live in, areas that are susceptible to droughts already know how much valuable, clean water is wasted just by leaving the tap running for the full 20 seconds.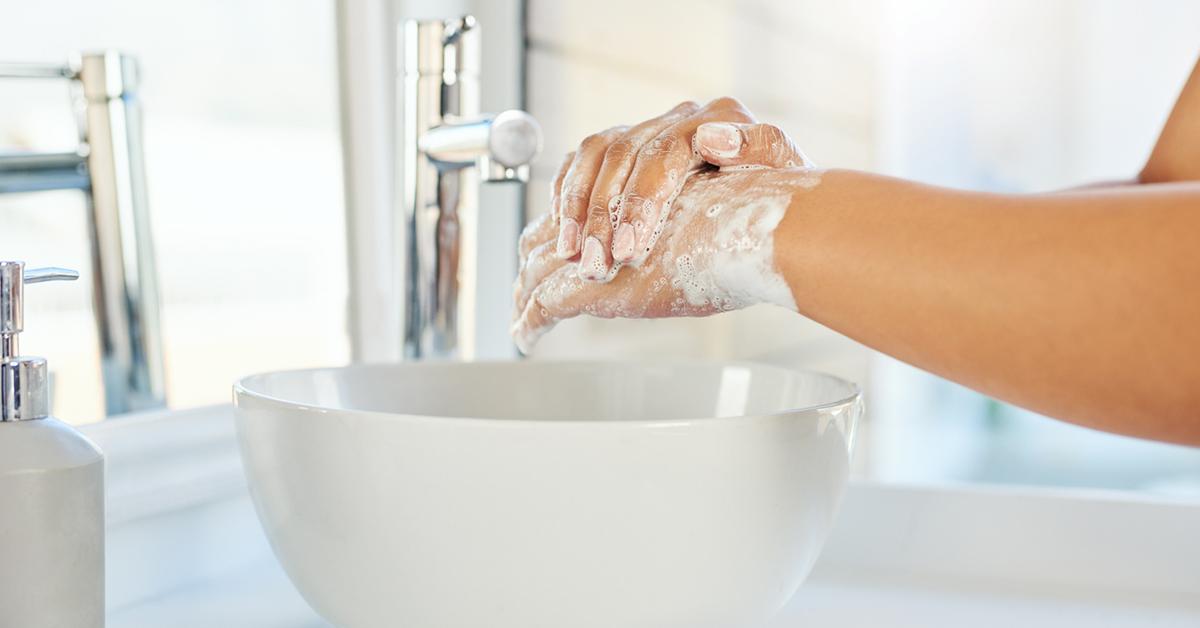 Article continues below advertisement
Per the Alliance for Water Efficiency, since 1992, the flow rate of faucets were restricted to 2.2 GPM (gallons per minute), and were later reduced to a rate of 0.5 GPM for public (aka non-residential) sinks; though these restrictions are for non-residential faucets, today's average home bathroom faucets flow at the rate of 1 to 1.5 GPM — that means, on average, leaving the water running for the full 20 seconds while scrubbing, you may be wasting about a quarter of a gallon (0.2 - 0.3 gallons on average) each time you wash your hands. If your sink was installed before the mid-1990s, or if you're using a kitchen sink (both of which typically flow at the rate of 2.2 GPM), that number is probably closer to half a gallon (0.44 gallons).
And assuming everyone is washing their hands at least 10 times daily (knowing researchers found that a minimum of 10 hand washes daily was 55 percent effective in stopping virus transmission during 2003's SARS outbreak, per The New York Times), that's between two and five gallons of clean water down the drain each day if you're not shutting off while scrubbing. And if my cracked, dry hands are any indication — 10 times a day is a conservative estimate.
Article continues below advertisement
So what can you do to help conserve water during the outbreak of COVID-19? That's the best part — it's easy: All you have to do is shut off the water while you're scrubbing your hands. In other words, turning the tap off after Step 0 on the WHO's handy (pun very much intended) hand-washing guide you've seen everywhere, and then back on after Step 8. Not only will it help conserve water, but it will also keep your water bill down while you're spending more and more time at home, as you practice good social distancing.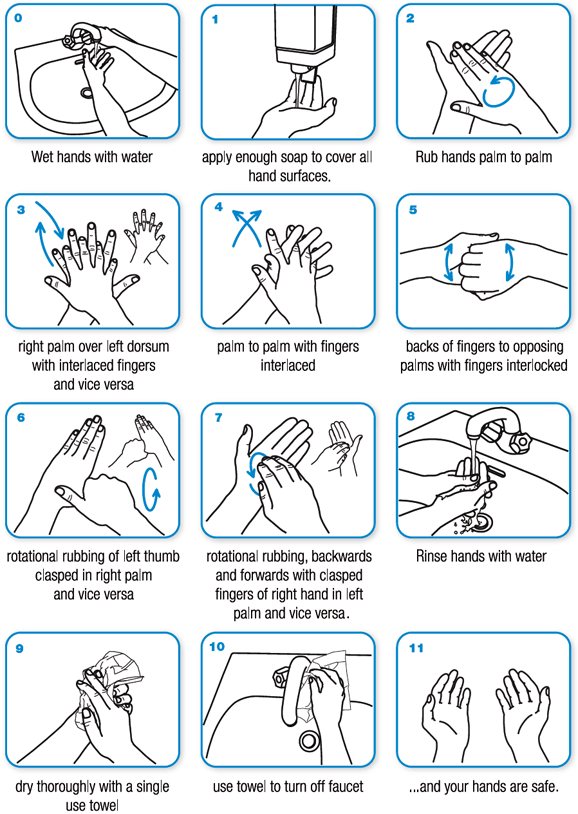 Article continues below advertisement
If your water flow rate is particularly high, especially in your kitchen, you can also get a water aerator, which will create a stream of water combined with air to lower the flow rate of your faucet. Per Faucet Boss, you can learn what your flow rate is by placing a container (large enough to hold at least a gallon of water) under your tap; turn on your water and start a stopwatch timer simultaneously (the maximum flow rate should be determined by turning on the faucet fully — including both hot and cold water knobs if your sink has both).
After 10 seconds, shut off the water, and convert the measured value to gallons, then multiply by six to see your sink's flow rate. If you do try this, make sure you reuse the water for something else, like drinking water for your pet, watering the houseplants, or anything else around the house so the water doesn't go to waste.
During the time of a global pandemic, there isn't anything more important than protecting the health of yourself, your loved ones, and the global community. That may mean making sacrifices to your usual low-impact, eco-conscious lifestyle. However, there are still steps we can take to make sure that we're doing right not only by other people, but also by the planet — whether that means turning off your water while you scrub your hands, ordering as many zero-waste groceries as possible, taking climate action digitally, or supporting small, sustainable businesses still open during lockdown. Stay safe, and stay sanitized!