Here's Why People Are Washing Their Strawberries in Saltwater
Should we be washing our strawberries in saltwater before eating them? A recent viral TikTok video shows why people have decided to start doing it.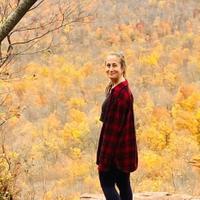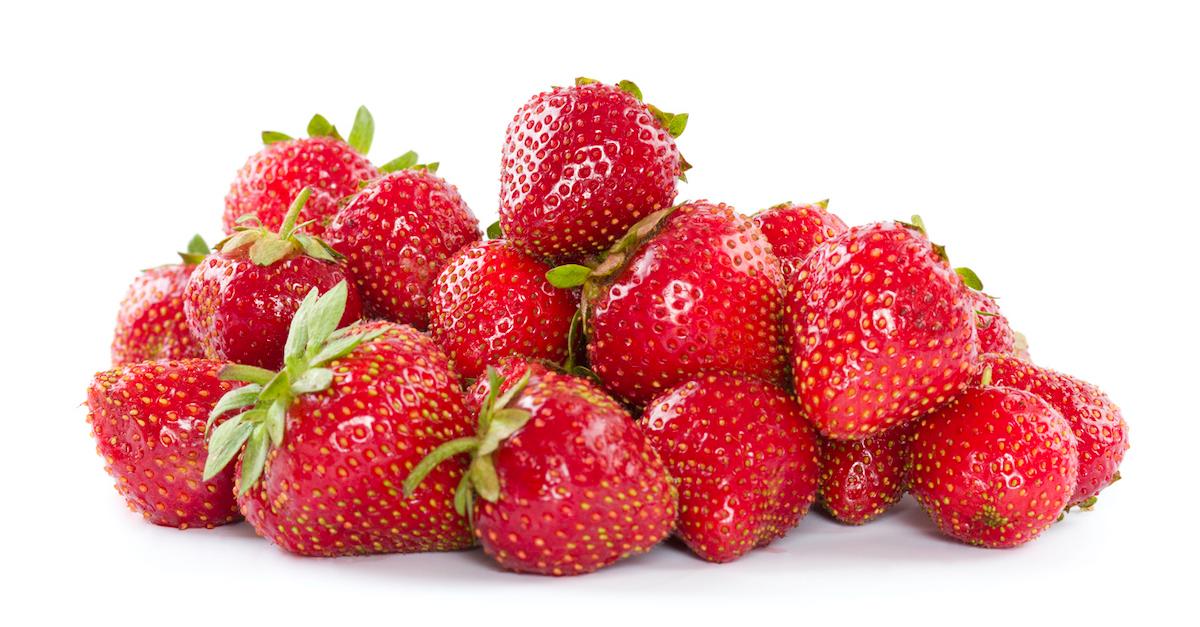 If the coronavirus quarantine has taught us anything, it's probably something we found on TikTok. The social media platform is full of tips, tricks, and hacks to make life a little easier, and one recent viral video advises produce junkies to wash their strawberries in salt water before eating them, to avoid ingesting any unwanted critters.
Article continues below advertisement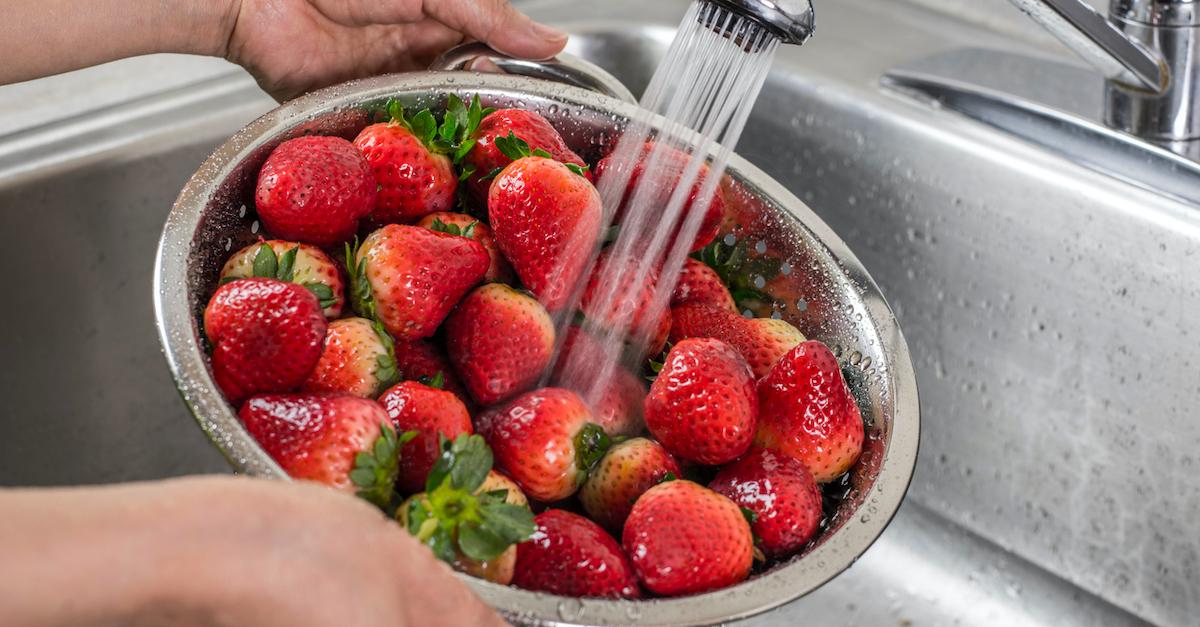 Article continues below advertisement
It all started with a stomach-churning TikTok video.
On Monday, May 18, TikTok user selesteradcliffe took to TikTok to alert others of an alarming discovery — upon submerging their newly-opened package of strawberries in a bowl of cold salt water for a few minutes, slimy bugs started evacuating the fruit. "Apparently if you wash your strawberries in water and salt, all the bugs will come out," they said, just before the bugs began appearing.
Viewers were revolted by this unnerving discovery, and according to The Independent, the small worms have been identified as the larvae of Spotted Wing Drosophila, which is a non-poisonous fruit fly that prefers to lay its eggs in ripening berries. And although the prospect of eating these worms is truly unthinkable for many, the U.S. Food and Drug Administration (FDA) apparently allows food to have a certain amount of bugs... and since they aren't toxic, avoiding them isn't of major concern.
Article continues below advertisement
While consuming bugs isn't ideal, we could probably do without washing our fruit in saltwater.
Article continues below advertisement
"I am not sure the fresh strawberry taste will remain the same after being submerged in saltwater for too long," she said.
"Although the sight of translucent worms crawling out of a fresh strawberry fruit might not be appealing, there are no known ill effects of eating them," says Lahiri. "In fact, if you accidentally consumed some maggots, all you did was get some extra animal protein in your salad or fruit shake."
Article continues below advertisement
Strawberries are notoriously dirty, though, so washing them properly is vital.
As previously mentioned, strawberries are considered part of the "dirty dozen," which means farmers generously use pesticides while growing and harvesting them. Between that, as well as concerns from the coronavirus pandemic, washing fruits and vegetables properly is absolutely necessary. And luckily, doing so is easy.
Apparently, washing produce isn't too different from washing your hands. According to Eat This, it's recommended to wash strawberries — or any other type of produce — for upwards of 20 seconds in water. No detergent or special types of vegetable wash are necessary. It's also recommended to put them in a strainer, as opposed to directly in the sink, as bacteria tends to live near the drain.
Article continues below advertisement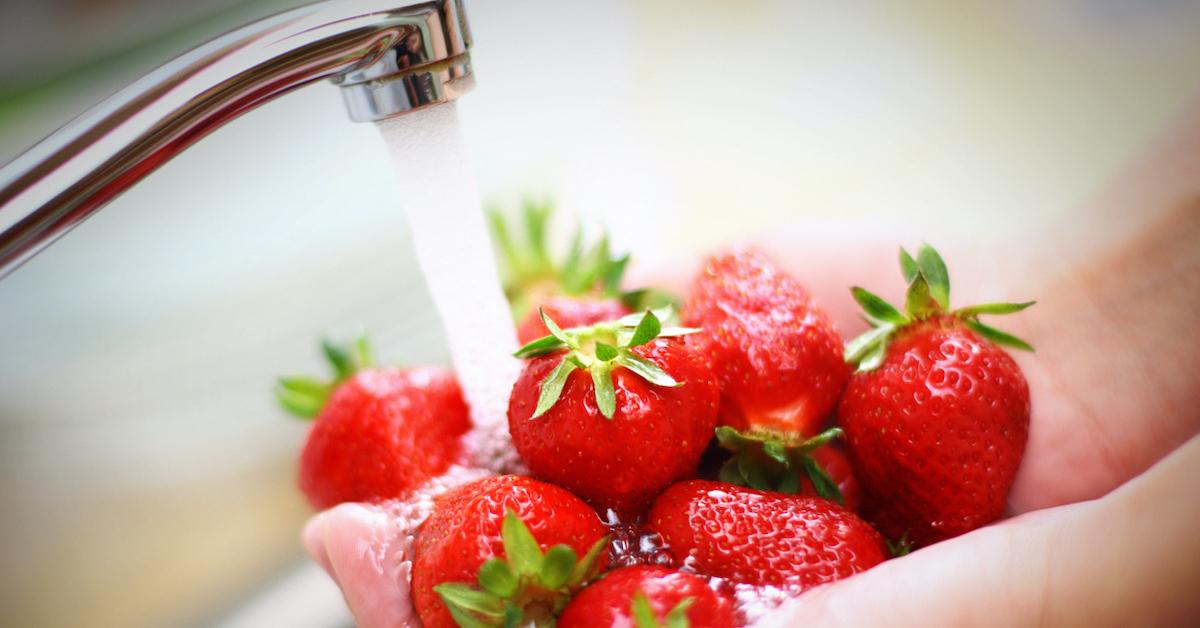 Washing your fruits and vegetables is absolutely necessary, but maybe skip the salt water — these bugs are seriously harmless, and let's face it: there's nothing worse than a container of salty strawberries.