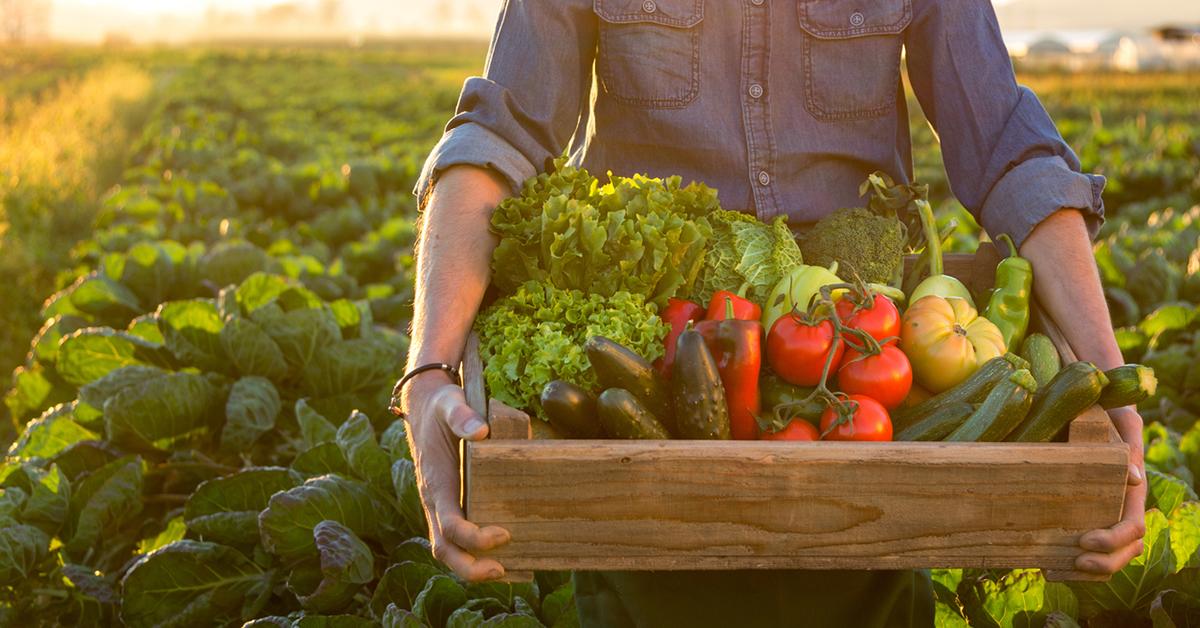 Dirty Dozen and Clean 15 for Beginners
Learn about the Dirty Dozen and the Clean 15 (even if this is the first time you're hearing of them).
Maybe you've heard the terminology before but were never sure what it meant: the Dirty Dozen and the Clean Fifteen. Aside from rhyme schemes and alliteration, these two phrases symbolize a lot about our current food and farming industries and our personal health. If you're slowly becoming more aware about what goes into our food-aggregating, farming, and pesticides, then this is a great place to start.
Article continues below advertisement
The Dirty Dozen is a phrase that refers to 12 "dirty" crops that farmers use the most pesticides on. Alternatively, the Clean Fifteen refers to fifteen crops that use the least amount of pesticides.
The data isn't random; it comes from an analysis of the United States government's Pesticide Data Program report, a pesticide residue monitoring system enacted back in 1991. Every year, a new report is released and while most of the information stays the same, sometimes crops come in at different numbers depending on varying pesticide residue levels.
Keep reading to find out more about the Dirty Dozen and Clean Fifteen!
Article continues below advertisement
What is the Dirty Dozen?
The Dirty Dozen refers to twelve crops that feature the highest amounts of pesticide residue. Because these crops have the highest levels of contamination, the Environmental Working Group suggests shoppers buy these 12 crops organic when possible.
List of Dirty Dozen foods
Strawberries
Spinach
Nectarines
Apples
Grapes
Peaches
Cherries
Pears
Tomatoes
Celery
Potatoes
Sweet Bell Peppers
Article continues below advertisement
What makes these so bad?
These twelve crops contain the highest levels of pesticide residue and therefore, should be bought organic when possible. Strawberries, which top the list as having the highest levels of residue, can contain 22 different types of pesticide residues on just one sample. One-third of all non-organic strawberries contain 10 or more pesticide residues.
Spinach also makes the top of the list, coming in at the second spot. The pesticide report found that 97 percent of conventional spinach samples contain pesticide residues. In addition to pesticides, many spinach samples contained high concentrations of permethrin, a neurotoxin and insecticide that can cause transient burning, itching, skin swelling, redness, rash, and numbness or tingling of the skin. Neurotoxins famously affect the nervous system, as they are destructive to nerve tissue. Other foods that contain neurotoxins include grilled meat, canned tomato sauce, butter-flavored microwave popcorn, tuna, and peanut butter.
Article continues below advertisement
What is the Clean Fifteen?
The Clean Fifteen refers to fifteen crops that have the lowest levels of pesticide contamination. Therefore, these fifteen crops do not need to be purchased organic, at the EWG's recommendation.
List of Clean Fifteen foods
Avocados
Sweet corn
Pineapples
Cabbages
Onions
Sweet peas
Papayas
Asparagus
Mangoes
Eggplants
Honeydews
Kiwis
Cantaloupes
Cauliflower
Broccoli