Beyond Meat Launches Its Vegan Steak At More Than 5,000 Grocery Stores Nationwide
Beyond Meat has released its own version of vegan steak —  here are the details, plus information on a few other vegan steak options out there.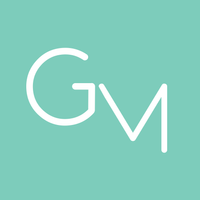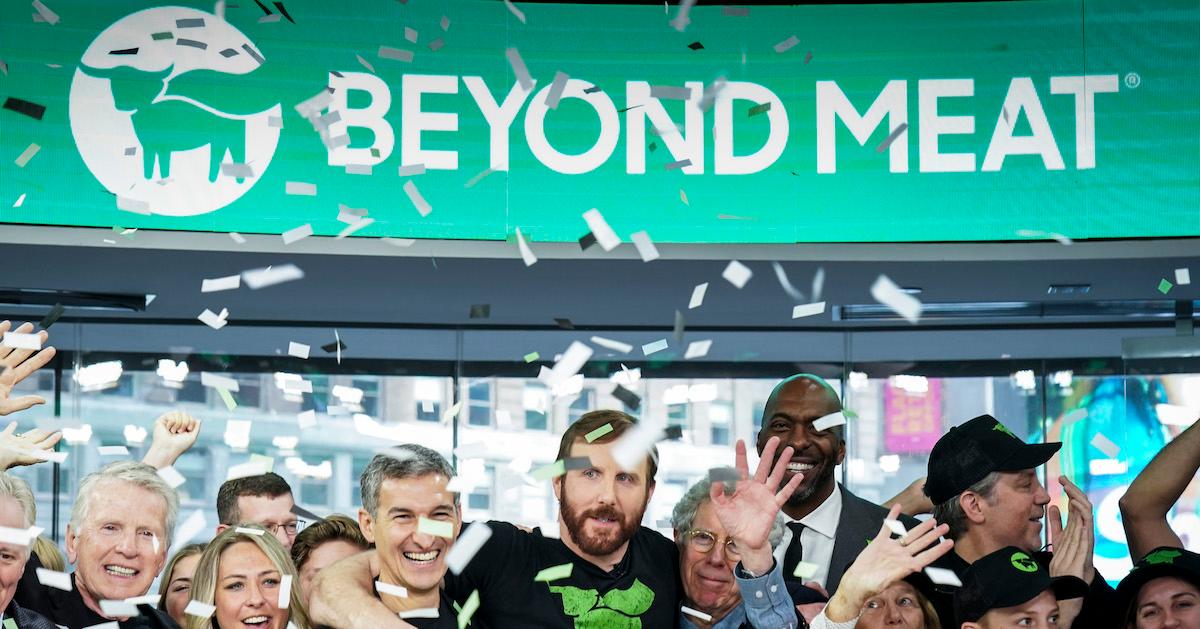 UPDATE, Oct. 25, 2022: This week, Beyond Meat's vegan steak made its small-scale debut to plant-based folks nationwide. It rolled out to more than 5,000 Kroger, Walmart, Albertsons, Ahold Delhaize, Jewel-Osco, and Sprouts stores, as well as a handful of independent grocery stores. With a faba bean protein as its base, the product — which is packaged in bite-sized pieces — contains 21 grams of protein per serving, according to CNBC, adding yet another source of protein to our weeknight rotations.
Article continues below advertisement
PREVIOUSLY, June 30, 2022: As more and more plant-based meat alternatives come onto the market, adopting a vegan lifestyle becomes easier and easier. Many animal product categories have been successfully veganized by a number of brands, but for so long, herbivores have waited for a truly realistic and delicious vegan steak to hit the market — and the team at Beyond Meat has released theirs.
What to know about Beyond Meat's vegan steak:
In June 2022, Beyond Meat's CEO and founder Ethan Brown spoke at The Wall Street Journal's Global Food Forum, where he announced Beyond Meat's plans to launch a "sliced-steak product." Brown explained that most vegan meat products on the market are designed to replace ground meat products (such as burgers, meatballs, and nuggets), while this product will more closely resemble a whole cut of meat.
Article continues below advertisement
Brown called the steak "probably one of our best products to date," as reported by VegNews. It would first appear in grocery stores, and later come to restaurants.
Beyond Meat had previously spoken about its intentions to create a vegan steak on multiple occasions in the past, going as far back as January 2019. Three years later, Beyond Meat's vegan and vegetarian customers can finally dust off their steak knives.
Article continues below advertisement
Juicy Marbles also released a vegan version of filet mignon.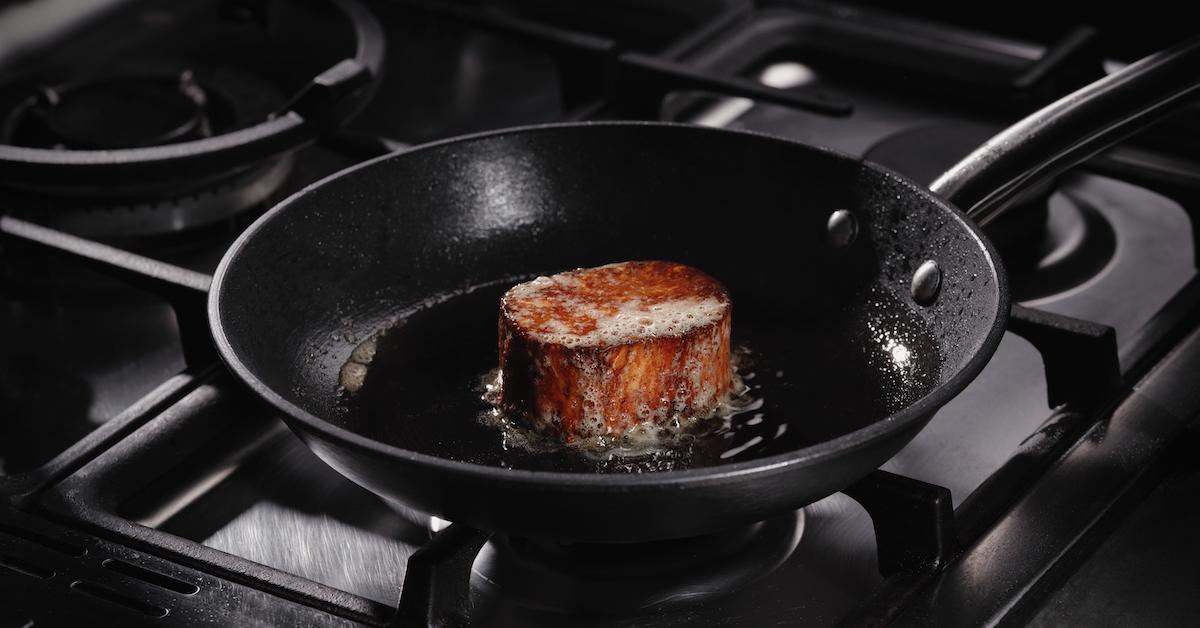 Another company called Juicy Marbles put out its first product, vegan filet mignon, earlier this year as well. The product is marbled to look like real raw meat, and Juicy Marbles claims the product is "by far the most tender piece of plant meat you can get." It's made primarily from soy protein concentrate and wheat protein isolate, and is designed to crisp up on the outside but remain tender inside when pan fried.
The product's prices start at $40 for a pack of four steaks. Juicy Marbles also has plans to unleash a vegan tenderloin.
Article continues below advertisement
Redefine Meat also makes 3D-printed vegan steak.
In 2020, Israeli startup Redefine Meat publicly unveiled its 3D-printed vegan steak, as reported by Interesting Engineering. The company created and patented a new 3D printer that can use plant-based ingredients to print whole cuts of meat that look and taste like the real thing.
In February 2022, the Marco Pierre Restaurant in the U.K. became the first eatery to serve Redefine Meat's 3D-printed vegan steak, according to Business Live. That said, the product is not yet available to the public, but you can try Redefine Meat's other plant-based meats at select restaurants in Amsterdam, Berlin, Israel, and London.
What is vegan steak made of? Try your hand at these recipes.
If you'd like to try making your own vegan steak, there are a number of recipes out there. Nora Cooks' recipe's main ingredients are vital wheat gluten and lentils; a recipe from BOSH! primarily uses canned chickpeas, vital wheat gluten, and nutritional yeast; and Gourmandelle's recipe uses oyster mushrooms and ground-up cooked gluten-free pasta — yes, you're going to cook pasta, and blend it up in a food processor to make a dough. Get into it.
This article has been updated.