Which Cereals Are Vegan? A List of Our Sugary and Healthy Plant-Based Favorites
Many of us are participating in Veganuary, while some are looking to transition to a plant-based diet, which has us wondering, "which cereals are vegan?"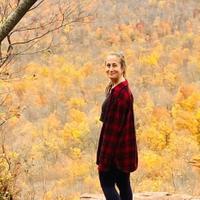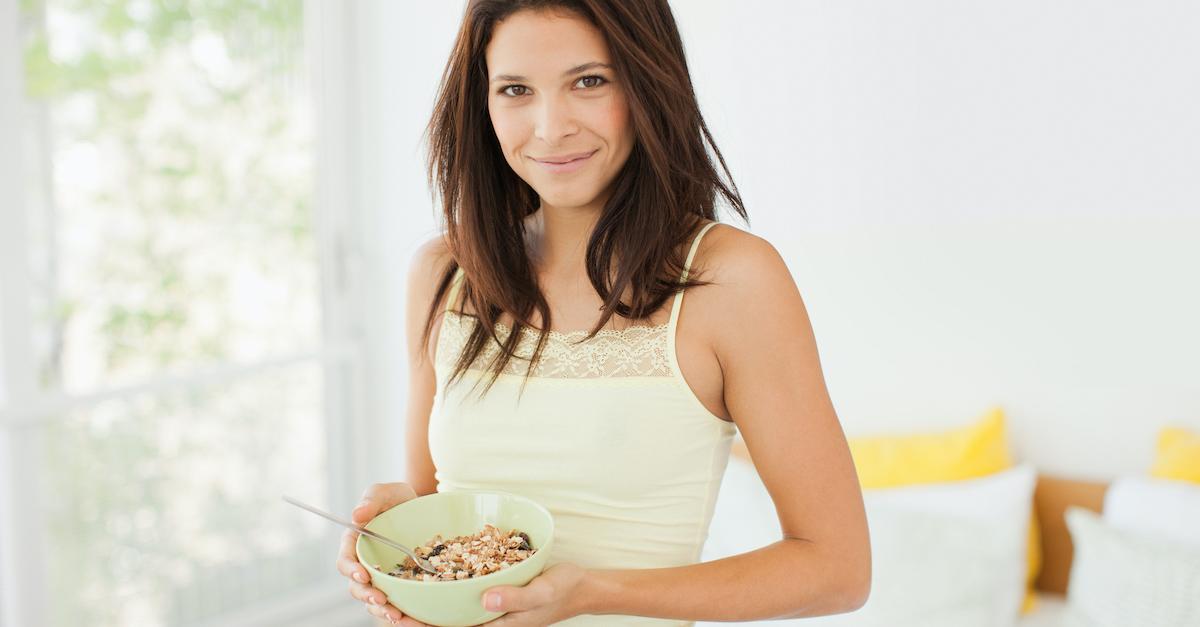 Whether you're looking to participate in Veganuary, or if you're simply looking to cut back on animal products this year, breakfast is an easy place to start when transitioning to a plant-based diet. For those of us who need a quick bite before work or school, cereal is often the most convenient option out there, and luckily, there are many vegan cereals on the market, some of which you probably didn't even realize were vegan — take a look at just a few of our favorites.
Article continues below advertisement
Barbara's Puffins Cereals
Most of Barbara's Puffins Cereals are vegan, and although most are deemed "healthy," each bite packs a powerful flavor, and will have you feeling full until lunchtime. The brand's vegan offerings, as per Bree's Vegan Life, include: Peanut Butter, Original, Cinnamon, Multigrain, Berry Burst, Peanut Butter & Chocolate, and Pumpkin. Needless to say, we're anticipating a massive cereal tasting in the foreseeable future.
Cap'n Crunch (Original, Berries, and Peanut Butter Crunch)
That's right — your favorite sailor mandated that the greatest picks from his vast selection of cereals be entirely plant-based. Cap'n Crunch Original, Cap'n Crunch Berries, and Cap'n Crunch Peanut Butter Crunch are all vegan, according to PETA, so get ready for breakfast to be a breeze. Any of these submerged in a bowl of almond milk and maybe a side of peanut butter toast sound simply heavenly, if you ask us.
Article continues below advertisement
Cascadian Farm (many varieties)
Renowned health food brand, Cascadian Farm, boasts a wide variety of plant-based cereal options that are relatively healthy, organic, and primarily made with limited amounts of preservatives. According to Living My Veg Life, vegans can enjoy Cascadian Farm's Cinnamon Crunch Cereal, Graham Crunch Cereal, Multi-Grain Squares Cereal, and Raisin Bran Cereal. So if you were mourning the loss of your sugary favorites, Cascadian Farm has vegan and healthy knock-offs.
Article continues below advertisement
General Mills' Fiber One Original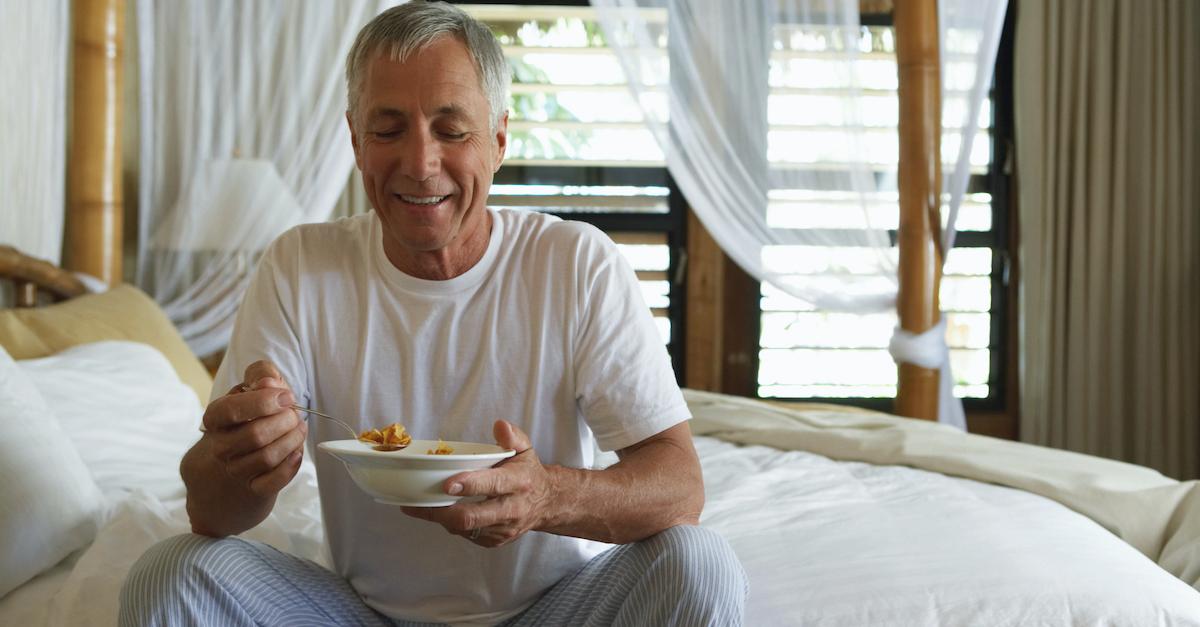 Whether you're dedicated to getting your daily dose of fiber, or if you simply love some good old-fashioned bran, you and your grandmother will be thrilled to hear that General Mills' Fiber One Original cereal is — in fact — vegan. We strongly suggest adding some strawberries to give your morning bowl a pop of color (and a hint of flavor), but if a fiber-laden, plant-based cereal is what you're looking for, you've come to the right place with this one.
Article continues below advertisement
Kellogg's: Unfrosted Mini Wheats, Special K Protein Plus, and Special K Red Berries
Taste Insight has informed us that Kellogg's has three vegan cereals in its catalogue of delicious breakfast creations, which thankfully includes the brand's timeless Unfrosted Mini Wheats, as well as Special K Protein Plus and Special K Red Berries. Who would have guessed?
Article continues below advertisement
Seven Sundays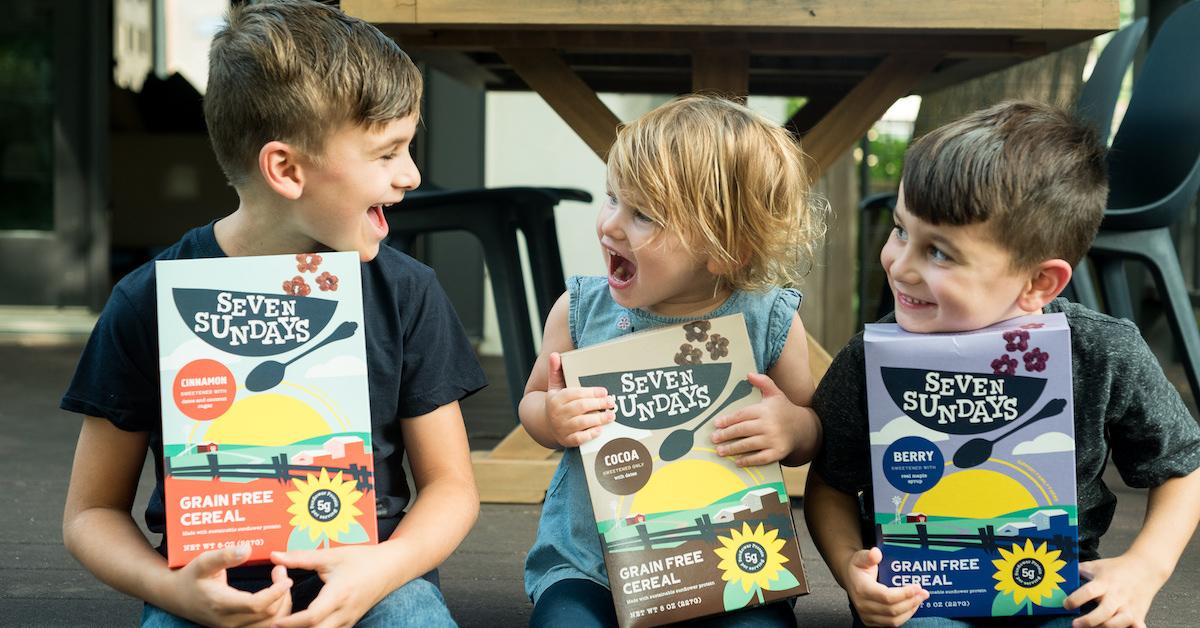 Seven Sundays offers a lineup of healthy, vegan cereals that are grain-free, refined sugar-free, and packed with sunflower protein. The brand offers three delicious flavors: Real Cinnamon, Real Cocoa, and Real Berry, which are currently available at Whole Foods — and will soon be available on Amazon and on Seven Sundays' website — so you can start the day with a hint of sweet (yet nutritious) deliciousness.
Article continues below advertisement
Quaker Life Cereal (Original and Cinnamon)
Quaker Life cereal is a classic — who knew it was vegan? The iconic breakfast staple's Original and Cinnamon flavors are both plant-based, which means you can keep eating the breakfast classic you've been eating since childhood.
Article continues below advertisement
A number of popular mainstream cereals are almost vegan, including Frosted Flakes and Fruit Loops; however, their use of animal-derived vitamin D3 and bone char-filtered white sugar disqualifies them from our list. That being said, the options above are seriously tasty, and will help you start your day animal product-free, in the tastiest way possible. Bon appétit!