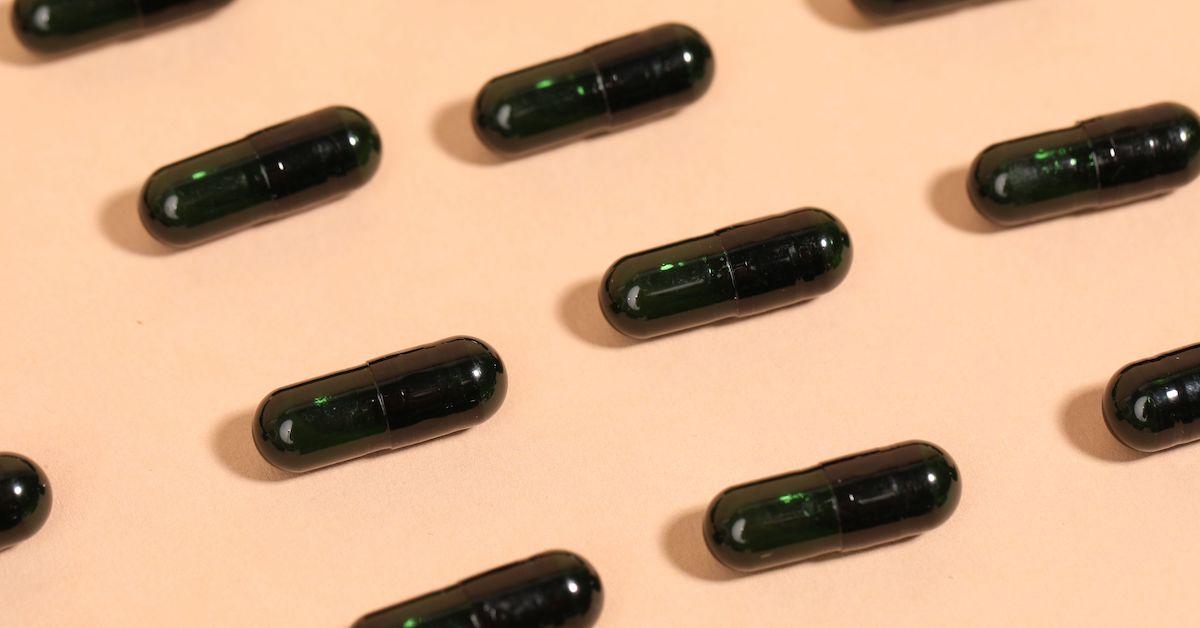 Our Favorite Sustainable Vitamins and Supplements
It can be hard to remember to take your vitamins and supplements — so perhaps jazzing up your vitamin routine will help make the daily habit a bit easier. We've rounded up some sustainable vitamin companies, all of which are making efforts to reduce their environmental impacts.
All the brands on this list are either fully vegan or offer vegan options, a few of the listed brands even offer zero-waste packaging options, and, of course, we included a few tasty gummy vitamins.
Article continues below advertisement
Garden of Life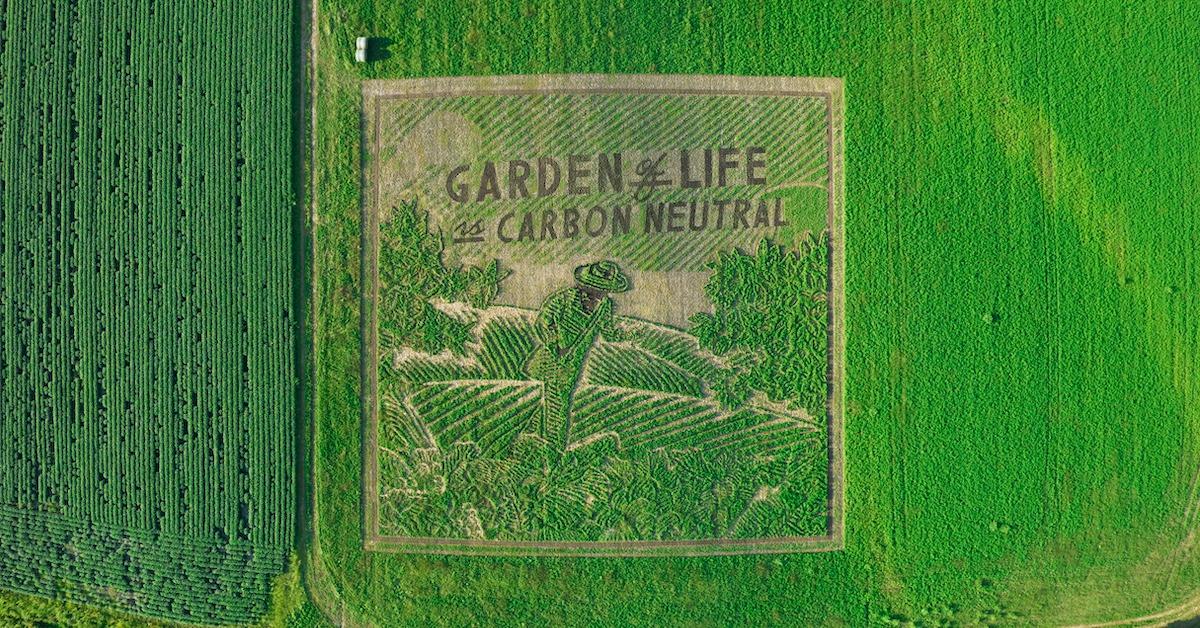 In November 2021, vitamin company Garden of Life announced that the brand and all of its products have been certified carbon neutral by the nonprofit foundation Carbonfund.org. Garden of Life is also a Certified B Corp, certified USDA organic, and Non-GMO Project Verified.
The brand makes hundreds of varieties of health-focused vitamins and supplements, from multivitamins to prenatals to apple cider vinegar gummies, many of which are sold in stores. Garden of Life also produces vitamins for a few other brands, including Alicia Silverstone's fully vegan vitamin line, myKind Organics.
Article continues below advertisement
Terraseed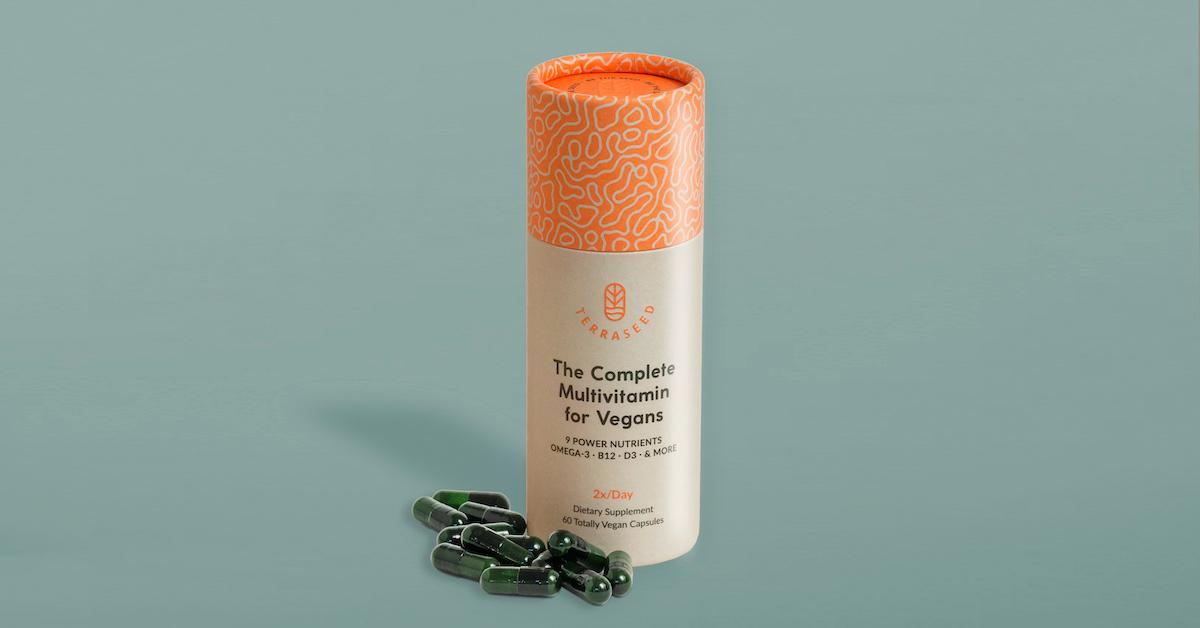 Entrepreneurs Maria Cebrian and Hava Horowitz went vegan to benefit the planet and animals — but they were fed up with needing to buy multiple plastic bottles of different vitamins every month. So, to help make taking vitamins on a vegan diet as easy as possible, they founded Terraseed.
Article continues below advertisement
Terraseed sells one product: the Complete Multivitamin for Vegans, which is fortified with nine "power" nutrients: B12, D, omega-3, magnesium, zinc, folate, iodine, vitamin C, and iron. The women-owned company's vitamins are vegan, free of the major allergens, non-GMO, and sold in a completely biodegradable cardboard tube. The capsules are treated with an enteric coating to make them easier to swallow.
Article continues below advertisement
Vegums
U.K.-based vitamin company Vegums caters to vegans, and offers gummy vitamins including B12, D, iron, omega-3, and multi. The company sells all of its gummy vitamins in zero-waste packaging, such as paper envelopes, cardboard tubes, reusable and recyclable metal tins, and home-compostable cellulose bags.
To help reduce its environmental impact, Vegums does not offer rush shipping, but the company does ship internationally. Vegums also claims to be a "carbon negative" brand.
Article continues below advertisement
Ritual
Katerina Schneider founded vitamin company Ritual after struggling to find vegan prenatal vitamins up to her standards when she was pregnant. The direct-to-consumer company's vitamins and protein powders are all 100 percent vegan, non-GMO, free of synthetic flavors and fillers, and the woman-owned brand claims to use "traceable" ingredients.
Article continues below advertisement
Ritual's vitamin bottles are made from 100 percent recycled plastic, and its mailing boxes are made from plant fibers and recycled newspaper. Ritual's vitamins are capsules filled with beadlets in oil, and the brand's vitamin bottles come with mint essential oil tabs to help infuse each capsule with a minty flavor.
Article continues below advertisement
Herbaland
Canada-based Herbaland is one of the original vegan gummy vitamin companies. Its delicious gummy vitamins are made with "ethically sourced" ingredients, are free of sugar, GMOs, palm oil, and many of the top allergens, and the company makes efforts to use energy-efficient technology and manufacturing processes.
Article continues below advertisement
Most of Herbaland's gummies come in plastic bottles, but the company offers refills for several of its gummy vitamins in compostable refill pouches, which helps reduce plastic packaging use. Just cut up the pouch into small pieces, and throw it in a compost bin.