Celebrities Will Eat a Sustainable Plant-Based Menu at This Year's Golden Globes
The Golden Globes will serve 1,300 celebrity diners plant-based meals at Sunday's awards show.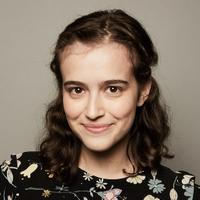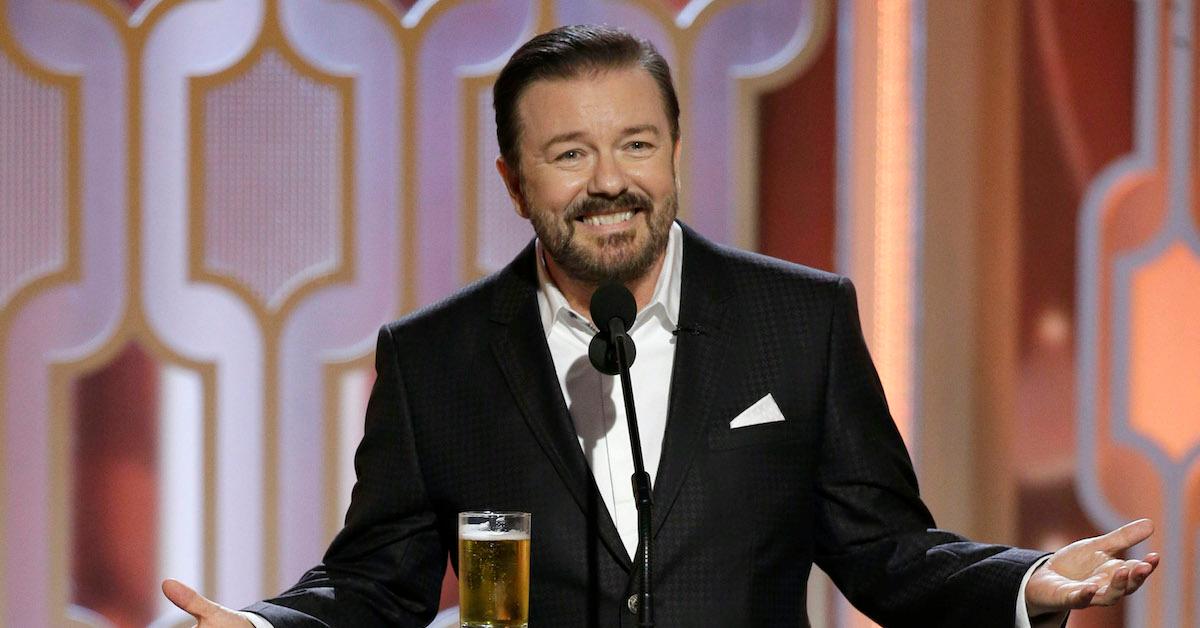 In true LA fashion, celebrities are getting together for some vegan food this weekend. More specifically, at the Golden Globes this coming Sunday, the Hollywood Foreign Press Association will be serving an entirely vegan menu for the first time. The HFPA says the decision to only serve plant-based meals was made primarily for environmental reasons — which makes sense, since eating vegan is one of the most impactful things individuals can do for the environment. And with nearly 1,300 audience members set to dine in the Beverly Hilton's ballroom, that's a lot of planet-friendly plates.
Article continues below advertisement
"Over the holidays, we took time to reflect on the last year and began thinking about the new year and the decade ahead," HFPA president Lorenzo Soria said in a statement sent to Green Matters. "The climate crisis is impossible to ignore and after speaking with our peers, and friends in the community, we felt challenged to do better. The decision to serve an entirely plant-based meal was embraced by our partners at the Beverly Hilton, and represents a small step in response to a big problem."
In addition to serving a completely plant-based meal, the Golden Globes is also saying no to single-use plastic by giving guests glass water bottles (sorry, that probably means last year's iconic Fiji Water Girl will not be on the red carpet this year). "By partnering with Icelandic Glacial to hydrate guests via glass bottles, eliminating single-use plastic, and serving a 100 percent plant-based meal, we're hoping to raise awareness around small changes that can have a greater impact," Soria added. "We know awards shows have a long way to go, and we all can do better."
Article continues below advertisement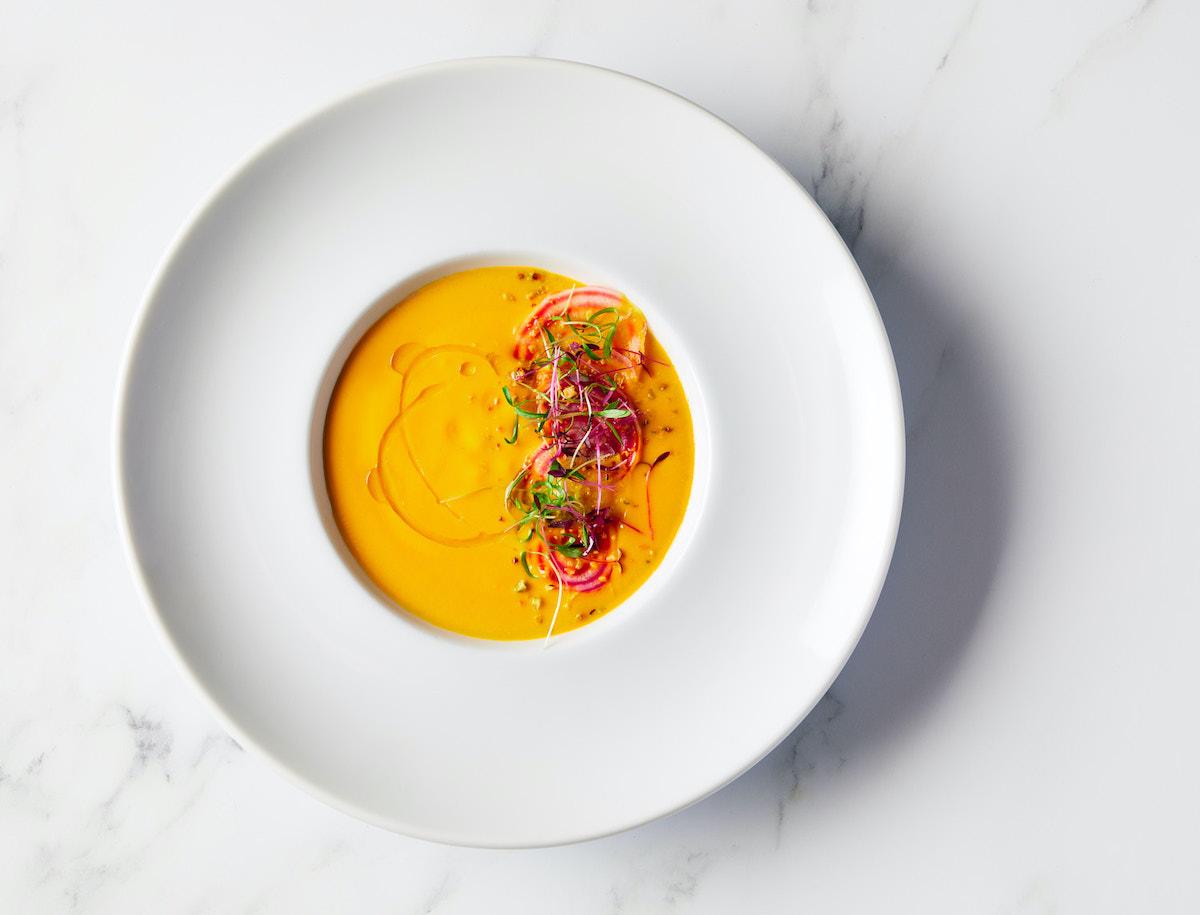 Beverly Hilton executive chef Matthew Morgan has prepared a mouth-watering selection of plant-based dishes for guests. The appetizer is a chilled golden beet soup with shaved candy-striped beets, citrus oil, pistachio, micro chervil, and amaranth; and the entrée is king oyster mushroom "scallops" with wild mushroom risotto, roasted baby purple and green brussels sprouts, globe carrots, and pea tendrils. Executive pastry chef Thomas Henzi is making a vegan opera dome for dessert, complete with choco brilliance, praline gunaja crumble, caramelized hazelnuts, and passion crispy.
Article continues below advertisement
"It was a little shocking when first mentioned, because of being very close to the actual Globes and having already decided on a menu," Morgan told the AP about the moment that HFPA first suggested going vegan. "But once we thought about it and the message that it sent, we were really excited about it. That's something I stand behind myself."
The recipe for the soup already happened to be plant-based, so all Morgan had to veganize was the entrée, which originally included fish and dairy. "[HFPA] wanted to make this change to send a good message," Morgan added when speaking with The Hollywood Reporter. "It's definitely the first Golden Globes that has gone vegan."
Article continues below advertisement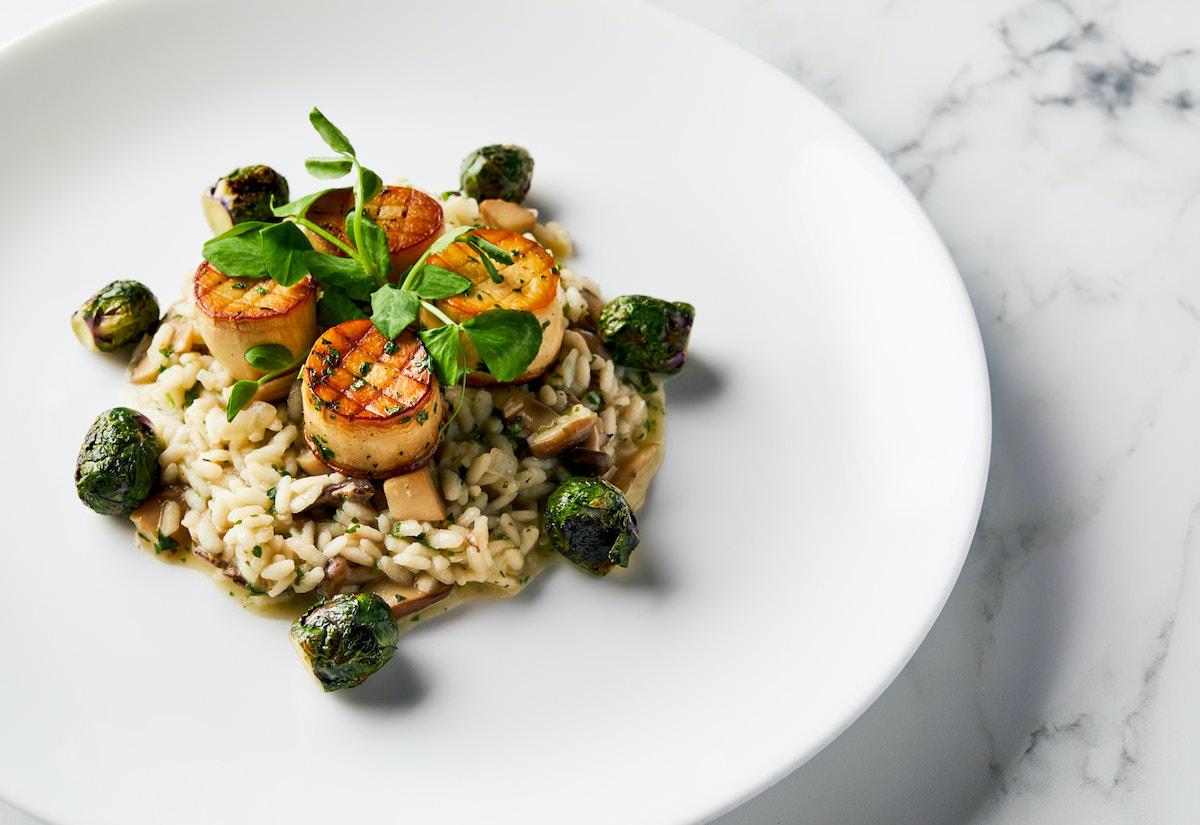 Set to air this Sunday, Jan. 5 at 8:00 p.m. EST, the 77th Annual Golden Globes will be hosted by Ricky Gervais for the fifth time (not consecutively). Gervais is a longtime animal advocate — he was PETA's 2013 Person of the Year, he ate vegan wings during his episode of Hot Ones, and he is reportedly either vegan or vegetarian. It's safe to say that Gervais will be happy to look out into the audience and see 1,300 planet-friendly, animal-free meals — hopefully he will get a break from his hosting duties to have a bite.