Joaquin Phoenix, Russell Crowe, and More Link Climate Crisis to Australia Fires at Golden Globes
The Golden Globes was filled with speeches acknowledging the climate crisis and its ties to the fires in Australia.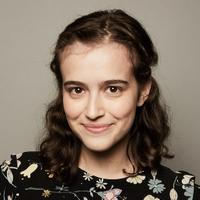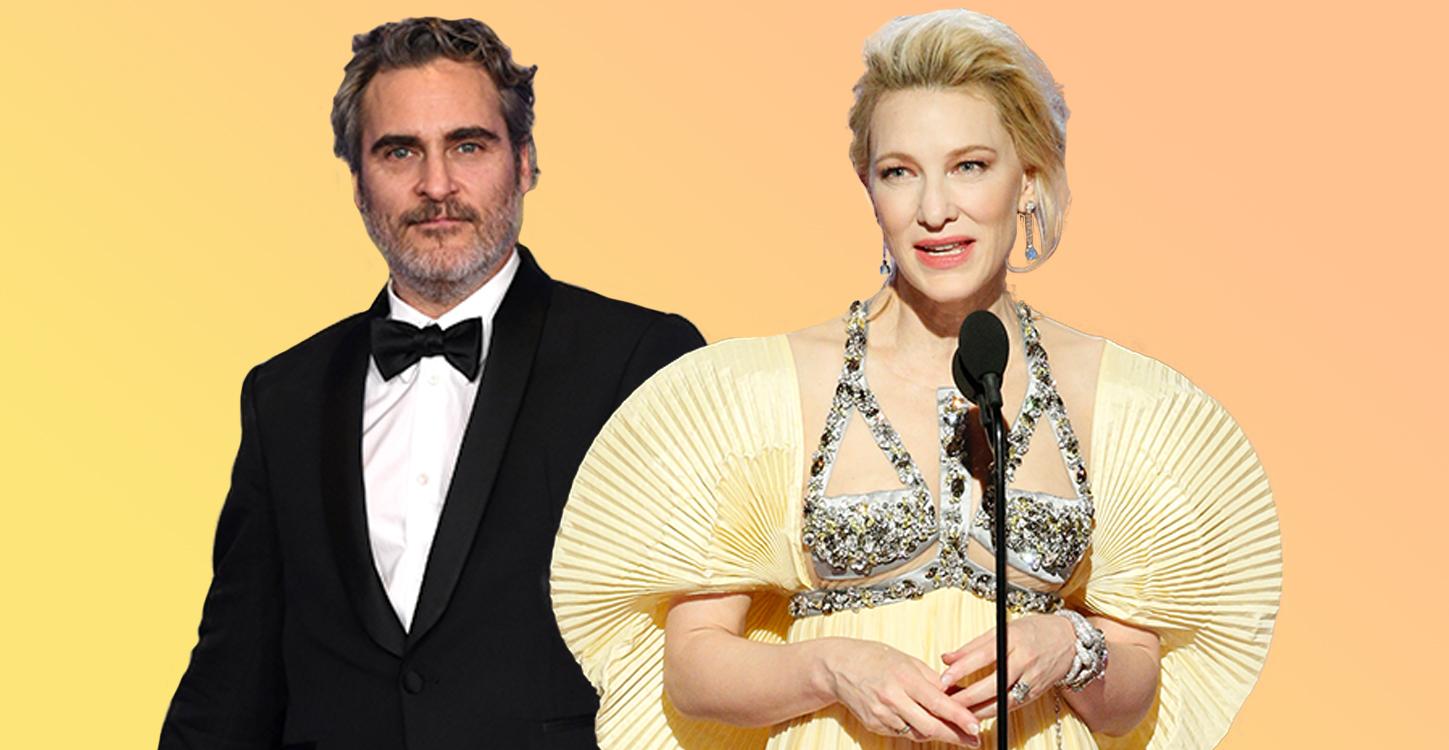 Luckily, many people who took the stage last night ignored the host, using their stage time to address the tragic bushfires currently ravaging Australia. And a few of those actors, including Joaquin Phoenix, Russell Crowe, and Cate Blanchett, made sure to mention the link between the fires and the climate crisis.
Article continues below advertisement
Russell Crowe, who grew up in Australia, was awarded a Golden Globe for Best Performance by an Actor in a Limited Series or a Motion Picture Made for Television for his portrayal of Roger Ailes in The Loudest Voice. He could not attend the award show because he was in Australia with family members who were affected by the bushfires. Presenter Jennifer Aniston accepted the award on his behalf by reading a short speech he sent in.
"Make no mistake — the tragedy unfolding in Australia is climate change-based," read Crowe's speech. "We need to act based on science, move our global workforce to renewable energy, and respect our planet for the unique and amazing place it is. That way, we all have a future. Thank you."
Article continues below advertisement
Australian actress Cate Blanchett did not take home a Golden Globe last night, but she used her stage time while presenting an award to mention how the fires are part of "a climate disaster."
"There are a lot of Australians in the room tonight. I know we are all very grateful for the call-outs to our fellow compatriots who are suffering under the bushfires, so thank you," she said. "I wanted to do a special call-out to the volunteer firefighters who have been at the center of battling the climate disaster that is facing Australia. And of course, when one country faces a climate disaster, we all face a climate disaster, so we're in it together, so thank you very much."
Article continues below advertisement
And when Joaquin Phoenix accepted the award for Best Performance by an Actor in a Motion Picture for his role in Joker, he opened his speech by commenting on HFPA's decision to make all meals served to the 1,300 dining room guests at the Golden Globes this year completely vegan, which was done in response to the climate crisis. "First I'd like to thank the Hollywood Foreign Press [Association] for recognizing and acknowledging the link between animal agriculture and climate change," Phoenix said upon taking the stage. "It is a very bold move making tonight plant-based, and it really sends a powerful message."
Article continues below advertisement
Towards the end of his speech, Phoenix brought up the climate crisis again, this time noting its ties to the fires in Australia. "Contrary to popular belief, I don't want to rock the boat. But the boat is f**cking rocked," Phoenix said. "It's really nice that so many people have come up and sent their well wishes to Australia but we have to do more than that, right?"
He then acknowledged that while people's well wishes were a "beautiful gesture," there are powerful actions we can all take on an individual level, such as eschewing private jets and eating vegan. "Hopefully, we can be unified and actually make some changes. It's great to vote, but sometimes we have to take that responsibility on ourselves and make changes and sacrifices in our own lives," Phoenix told the audience. "And I hope that we can do that. We don't have to take private jets to Palm Springs for the awards ... And I'll try to do better, and I hope you do too."
Article continues below advertisement
Phoenix is a longtime vegan — he and his siblings made the choice to stop eating animal products when Phoenix was just 3 years old — and he often uses his platform to advocate for the vegan lifestyle, for both the protection of animals and the planet. "Animal agriculture is the third leading cause of climate change, uses 70 percent of the [planet's fresh]water ... The statistics are staggering and I think we're coming to a point now where the evidence is irrefutable and undeniable," Phoenix said in the press room after accepting his award, as People reported. "I think now using animal products is no longer just a personal choice, it is having a drastic consequence on the rest of the world and all of us so I think it was incredibly brave and compassionate of the HFPA to make that bold decision and I really commend them for that."
Click here to learn how you can donate to support the volunteer firefighters and victims of the Australian bushfires.