Pokémon Go Is Observing Sustainability Week — and Rewarding Those Who Participate
Those who partake in Pokémon Go can participate in sustainability week activities, and receive rewards for recording and submitting their good deeds.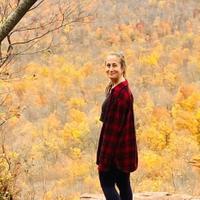 Those of us who grew up playing Pokémon know the game is all about determination, friendship, and the greater good — and the brand's augmented reality mobile game, Pokémon Go, is doing its best to uphold those values. In honor of Earth Day, the game is encouraging players to participate in sustainability week activities, whether it's partaking in a trash clean-up, planting trees, or creating "bee hotels." Those who participate will be able to unlock a host of rewards.
Article continues below advertisement
What kinds of activities are involved with Pokémon Go's sustainability week campaign, and what types of rewards can players receive for partaking? A clean environment is priceless, but participants will be able to receive a host of exciting in-app prizes.
Article continues below advertisement
What is Pokémon Go doing for sustainability week? The rewards are seriously awesome.
Participants must record the action and post it to Twitter, Facebook, or Instagram with a description, using the hashtag #SustainableWithNiantic and tagging @NianticLabs. They can work alongside other Pokémon Go players or other Niantic gamers to receive Tier 1 or 2,500 activation rewards, which includes more five-star raids. Tier 2, or 5,000 activations includes a free bundle of Remote Raid passes, and Tier 3, or 10,000 activations will get you a 2x Catch XP bonus.
Article continues below advertisement
A two-handed Pokémon called Binacle will also be making its debut in the game; more rare nature varieties such as Grimer, Drilbur, Trubbish, and Ferroseed will make more appearances in the wild; various Pokémon will be hatching from 5-kilometer Eggs, including: Diglett, Tangela, Goldeen, Budew, Cherubi, Finneon, and Drilbur; there will be event-exclusive Timed Research; and a free Sustainability Week T-shirt will be available in the app's virtual shop.
Article continues below advertisement
This isn't the first time Pokémon Go has celebrated Earth Day.
In previous years, Niantic has celebrated Earth Day in Pokémon Go. In 2019 and years prior, the gaming company had partnered with Playmob, a charitable gaming platform, as well as various charities, to host various cleanups worldwide. By participating and tagging @NianticLabs and including the hashtag #AugmentingReality, gamers not only inspired others to do the same, but they also received similar types of rewards.
With 2,000 players partaking in a cleanup, more ground-type Pokémon would become available, and if 5,000 players got involved, there would be opportunities to catch a Shiny Diglett. With over 7,000 participants, Groudon would appear in raids, and players would be able to receive 2x Catch Stardust and 2x Catch Candy bonuses for Pokémon.
Obviously, we all want to be the very best like no one ever was — but it takes a full community to make a difference.