9 Things That Can Go Completely Digital
Cut back on your paper waste — and stay organized — by going digital when you can.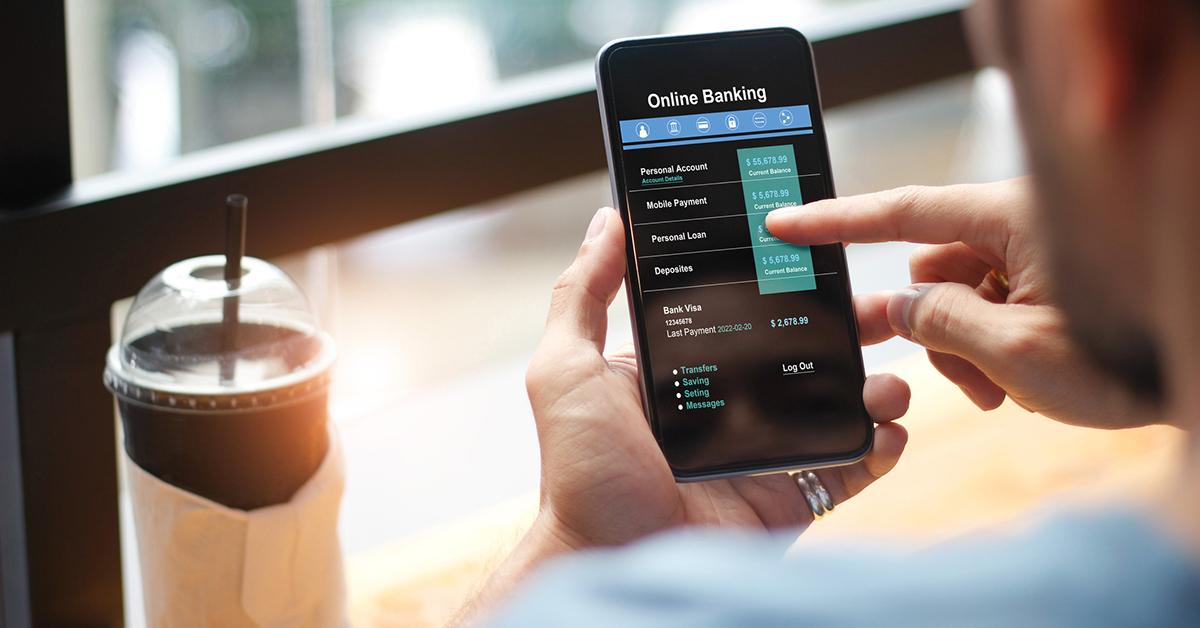 In the digital age, it's easier than ever to make the switch from paperwork to storing important documents digitally. Almost everything from bank and credit card statements to monthly bills like electric, insurance, and car payments have an online-only option. Instead of wasting paper to send your statements via snail mail, companies can simply invoice you via email. And with digital banks and payments a thing of the present, who needs checks or money orders?
Article continues below advertisement
Bank statements, of course, aren't the only paper waste that can afford to go completely digital. There are so many ways to use the Internet to sustainably store our information online.
Keep reading for 9 things that can go completely digital!
Bank and credit statements
As mentioned above, bank and credit card statements are one of the easiest sustainable changes to make. Oftentimes, banks send a monthly synopsis in the mail, detailing your bank account's most recent activity. This paper waste is so wasteful because it doesn't even serve a purpose other than to update you; there's no call-to-action and you don't even have to respond. It's just a way to show you what's going on with your account, something you can just as easily accomplish by checking the account online or opting for an email update instead.
Article continues below advertisement
Bills
Nowadays, everything from car payments, car insurance, health insurance, electric bills, and streaming services can be paid online. You can even pay an EZ-Pass bill on the Internet! This virtually eliminates (or at the very least, cuts down) the need for checks and money orders. By getting your statements online and paying via the Internet, think of all the snail mail, paper checks, and even stamps (which don't break down naturally) you're saving!
Passwords
Back in the 1990s and early 2000s, you might have been one of those people who wrote all their passwords down on an index card or Post-It note. Then left it right next to the desktop computer. There's no need for causing paper waste just to ensure you don't forget your passwords or have your identity stolen. In fact, saving passwords in an online password manager like Lastpass ensures security. It allows you to generate stronger passwords, store digital records, and share information when and if it becomes necessary in case of an emergency.
Article continues below advertisement
Money transfers
Just as paying your bills online saves valuable trees and reduces carbon footprint, using money apps is another great, sustainable option. If your job is currently doling you out paper checks, inquire about switching to direct deposit. If you owe someone money, try the Cash App or Venmo instead of writing a check. (It ends up being quicker a lot of the time anyway.) If you're a freelancing business, sign up with an invoicing and payment service like Bill.com or PayPal.
Invoices
And that brings us to invoices! Back in the day, you might have had to print out or even fill out by hand a sheet invoicing expenses or services. Sites like Fresh Books, Square Up, and Invoicely offer digital invoicing. If none of these are right for you, you can Google an invoice template, draw one up in a Word document, and email it. Or if you prefer to keep a record of invoices all in one place, make an Excel Sheet on your Google Drive, then share it with your employer or client.
Article continues below advertisement
Important documents
Printing out important documents is a thing of the past with online services like Docusign. Docusign allows you to sign important legal documents on any device using an electronic signature. When dealing with important paperwork online — contracts and even taxes — there is no overnight faxing or waiting; it's instantaneous and it's even more secure than paper because it's saved in your "sent" folder forever. See? You don't need paper for a reliable paper trail.
Resume 
When job hunting or even freelancing, most companies will want to take a look at your resume. But nowadays, that seldom means printing out a physical copy of a resume and handing it across a desk. Most companies ask for digital resumes in advance. It's also a smart idea to link to or upload your resume on either a personal website, blog, or LinkedIn account. In the event that you do get to an interview and the interviewer expects a copy of your resume, you'll easily be able to pull it up on a computer or phone.
Article continues below advertisement
Calendar/planner
Yearly planners are so helpful in maintaining day-to-day and long-term organization, but when you think about it, they are really wasteful. It's a notebook you basically use for a year, then will likely never look at again. In most cases, come December, you'll probably throw it out.
Digital options like Google Calendar, iCal, or even Calendly make it easy to schedule appointments, meetings, and reminders. There's even a color-coding system on most calendars, so you can easily categorize what kinds of meetings and events you have going on each day. Never buy an overpriced planner again!
Article continues below advertisement
Magazines and books
This one is somewhat controversial because many people love their physical copies of books and magazines too much to give them up. But if you're willing to consolidate your literature in a digital nature, buying magazine issues and books with online apps like Kindle might be the sustainable option for you. Purchasing issues of magazines or books online is often cheaper and it's better for the environment because it's all digital — no paper!
Use Notes apps
If you're a glorified sticky note person — you know, always writing a sentence or keyword down on a post-it, then sticking it to your fridge or laptop—try storing your notes digitally. iPhones have a built in Notes app where you can write reminders, grocery lists, or anything else you might need to remember later. There are also a ton of apps that do this, too: Wunderlist, Trello, and Remember the Milk to name a few.
Consolidating our paper waste has never been easier with all the digital options nowadays. There is so much you can do to eliminate paper waste by making the switch to digital billing, invoicing, note-taking, and more.