One New Yorker's Trash Is Another's Treasure, Thanks to "Stooping" (Exclusive)
We recently spoke with the couple who runs the Stooping NYC Instagram page, which helps New Yorkers score free furniture from curbs.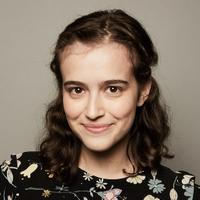 If you've ever been to New York City, you know that sidewalks are often covered in endless trash bags, keeping the city consistently stinky and overrun with rodents. But often, amongst the garbage, New Yorkers can find discarded furniture or other home goods ripe for the picking.
Known as "stooping," shopping for free secondhand furniture from New York City curbs is a way of life in the city for many, especially during the coronavirus pandemic. The city's thriving stooping culture has become a sport as of late, thanks to a boost from a few Instagram accounts that religiously share photos and locations of free furniture, ready to be stooped.
Article continues below advertisement
One of the top accounts connecting thrifty New Yorkers with stooping goldmines is Stooping NYC, which boasts 194,000 followers. We recently spoke with the team behind the page to learn more about stooping culture in NYC, how their page came to be, and their best tips for scoring free furniture from the stoops of the city.
Article continues below advertisement
Who runs Stooping NYC? The account helps New Yorkers rescue free furniture before it can go to the landfill.
Stooping NYC is run by two people: an engaged couple from Brooklyn who remain anonymous. He and she started the page in the summer of 2019 to capture all of the "amazing, wild, crazy" free items they saw on the curbs of their neighborhood, often alongside witty captions.
"We started off taking the pictures ourselves and posting for an audience of (honestly) a couple of friends and our mothers," they tell Green Matters via email. "But it quickly took off, and within a month, we were no longer the ones finding the stoops, but instead posting things we received across the five boroughs."
Article continues below advertisement
Every day, stoopers all across the city take photos of free items left on the street — whether they leave the items there themselves or just happen to walk past them — and send the photos along with the cross streets to Stooping NYC on Instagram, which the account then reposts. "While we feel such an obligation to this amazing community to post everything we receive, we unfortunately don't get to everything in a day. But we try our best!" Stooping NYC tells us.
Article continues below advertisement
And they receive some truly incredible submissions. Sure, basic things like desk chairs and couches often make their way onto the account; but there are also plenty of more unique items, like original paintings, funky antique mirrors, taxidermy, bar carts, high heel chairs, piano keyboards, comic books, and exercise bikes. And once a post goes live, whether on Stooping NYC's Instagram Story or profile, it's pretty likely that the item will disappear within minutes.
NYC lends itself to stooping culture.
With so many people moving out of the city during the pandemic, even more furniture than usual showed up on curbs last year, helping stooping really have its moment. But pandemic aside, the couple behind Stooping NYC believes that stooping and the Big Apple go hand in hand.
Article continues below advertisement
"The culture of NYC lends itself to the act of stooping in such an authentic way," they tell us. "This city has a pretty transient nature to it, whether people are moving to and from the city or even just to and from different apartments yearly. People are always coming and going, and because there are so many ways to live in NYC, and no one apartment is the same, so many great pieces of furniture end up on the street."
Article continues below advertisement
In addition to sharing stoop-able items, the account also shares people's stooping journeys and success stories on the account — which are often very New York-y.
"New York City has always been a main character in all of the storytelling across the account, from people taking couches home on the 6 train (#stoopjourney), or finding a way to get an armoire up a four-story walk up (#stoopingsuccess)," they say. "There is an incredible and intangible energy that being in NYC gives to everything we post."
They have heard numerous hilarious stooping tales from their followers — one of their favorites involves a nine-month pregnant woman who "was out stooping everything. She then did a home birth on what I think was a stooped couch. And the baby seems like it's leading an all stooped furniture life!"
Article continues below advertisement
Stooping is an eco-friendly way to furnish your home.
When you need to buy pretty much anything, it's almost always more eco-friendly to obtain it secondhand than to buy something new. So scoring a piece you need on the street is quite literally rescuing it from the waste stream — if you don't show up, a garbage truck would just pick it up and take it to a landfill.
In many areas of New York City, the furniture thrifting scene is lacking — in thrift stores in many other cities and towns across the U.S. you can find cheap secondhand furniture, but in NYC, that's pretty rare. Perhaps that's due to the high price of store rent in the city, or the low percentage of car owners — which also means that the farthest the average New Yorker can move a couch is down to their stoop.
Article continues below advertisement
If you have a piece of furniture (or any other goodies) you'd like to get rid of, placing it at your curb is not a guarantee that someone will take it — the garbage truck could come first. So if bringing something to the curb is your only option, make sure to tag @stoopingnyc (and/or any other similar pages you find that post about stoop-able items in your area — another popular one in NYC is Curb Alert NYC) to increase that chance that someone will take it.
Tips for stooping and finding your own free furniture on the street:
The couple that runs Stooping NYC has a few tips for finding street gems of your very own. They note that the beginning and end of each month are the highest volume days, as they're the most popular moving days.
Additionally, searching for items on trash days is a good idea, as people are more likely to bring pieces outside then. They also recommend turning on notifications for their account (or your local stooping accounts) whenever you are in the market for something new — acting fast is key!