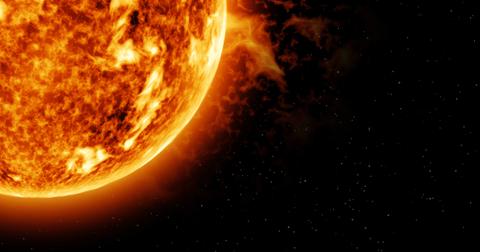 Solar Power From Outer Space Could Soon Bring Energy to the Earth, If China's Ambitious Vision Goes According to Plan
By Sophie Hirsh
Get green news right to your inbox!
Thanks for signing up!
Sure, we can run things on solar power down here on earth — but why not get closer to the source? As the Australian newspaper the Sydney Morning Herald reported via a front-page article in China's Science and Technology Daily, China-based researchers are allegedly working on a solar power station they will send to outer space.
According to the Sydney Morning Herald, scientists in Chongqing, China have plans to send a solar power station to orbit the earth at 36,000 kilometers (22,369 miles). The station would be able to take energy directly from the sun no matter the time of day, and without risk of seasonal or weather-related interference, the Sydney Morning Herald reported via Chinese news outlets. The team aims to launch the stations into orbit between 2021 and 2025, and to become the first country to successfully use solar power from space as energy on earth.