These Solar Panel Companies Manufacture in the U.S., So You Can Power Your Home Sustainably
Solar technology has come a long way in recent years and many U.S. manufacturers are leading the way in terms of energy efficiency.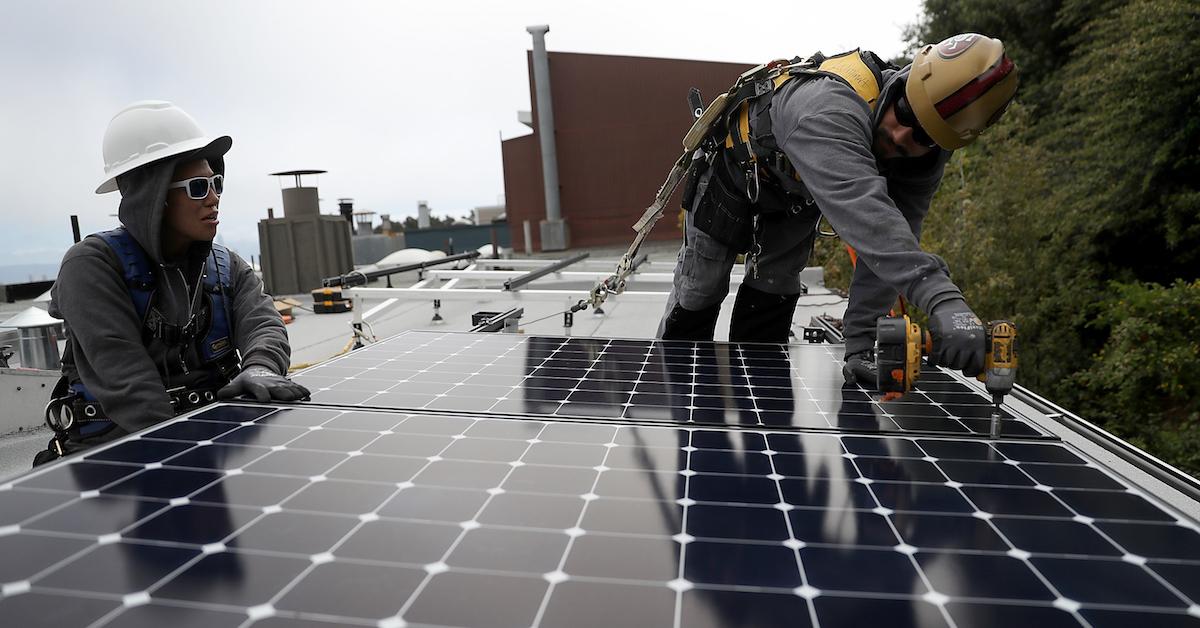 In the years since its inception, solar technology has risen from a niche, sci-fi concept to the most efficient and affordable form of renewable energy. Since its rise to the top, solar-generated electricity has become more accessible than ever before and has been adopted by businesses, municipalities, and homeowners alike.
Though there are hundreds of manufacturers the world over, solar panels made in the USA are rapidly becoming some of the most sought after components of this increasingly popular technology.
Article continues below advertisement
Why buy solar panels manufactured in the USA?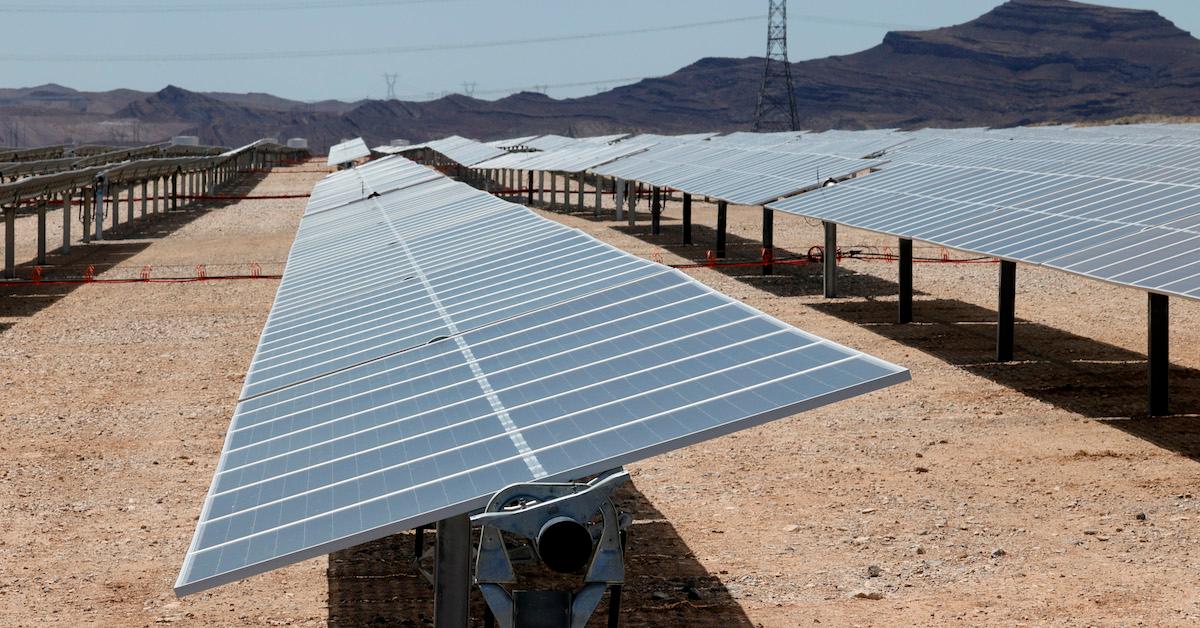 According to Earth911, the majority of today's commercial solar panels are manufactured in Asia, Europe, and North America, though many of the top solar brands have manufacturing sites in several countries. Despite the relatively higher price of the American-made panels, many U.S.-based consumers seek them out as a means to both support domestic manufacturing and lower the carbon emissions that are created when shipping products from overseas.
That being said, here's a look into five companies producing and selling solar panels in the USA.
Article continues below advertisement
Hanwha Q Cells
Hanwha Q Cells is one of the largest solar panel manufacturers in the world and one of the top 20 rated by SolarReviews in both 2020 and 2021. Originally based in South Korea, Hanwha opened up a manufacturing plant in Dalton, Ga. in 2018 as a means of increasing production and securing an overseas market.
Article continues below advertisement
Hanwha offers a wide array of solar panels in a range of wattages and at different price points. It also offers a 12-year warranty on its panels, which isn't bad for a technology that's meant to sit outside in any kind of weather.
Article continues below advertisement
Silfab Solar
Silfab describes itself as the "North American leader in PV manufacturing, design, and leadership," and its products certainly lend gravitas to that claim. Formed in Canada in 2010, the company acquired American Itek Energy in 2018, which has allowed it to produce modules in both Canada and the U.S., and sell them all over the world.
Article continues below advertisement
Silfab specializes in high-efficiency monocrystalline and bifacial solar panels and offers a 30-year warranty on its products, which is something that not all manufacturers guarantee.
Article continues below advertisement
LG Solar
LG Electronics is a household name in terms of electronics and since it entered the solar market, it has risen to the top in terms of customer satisfaction. Though LG Solar's first panels were built in its South Korean facility, manufacturing was increased to include two new Huntsville, Ala. facilities in 2019. Unless you're buying them wholesale, LG's panels are on the lower end in terms of retail costs, while still being just as energy efficient as any of the other top brands.
Article continues below advertisement
SunPower
Located in Silicon Valley, Calif., SunPower offers both residential and commercial solar panels and arrays. Unlike some of the other brands on this list, SunPower is a soup-to-nuts brand that offers a 25-year warranty. Backed by 35 years of experience and innovation in the solar industry, the company prides itself on its focused philosophy of sustainability and diversity. It also offers solar storage solutions.
Article continues below advertisement
Mission Solar
Located in San Antonio, Tex., Mission Solar designs, engineers, manufactures and assembles every solar panel that it makes. Panels are available for small- and large-scale projects, which makes it a versatile brand whether you're looking to incorporate residential or commercial solar power into your life. Mission claims that its products are efficient and perform well, especially under extreme, real-world conditions. Mission offers a 12-year warranty on its panels.