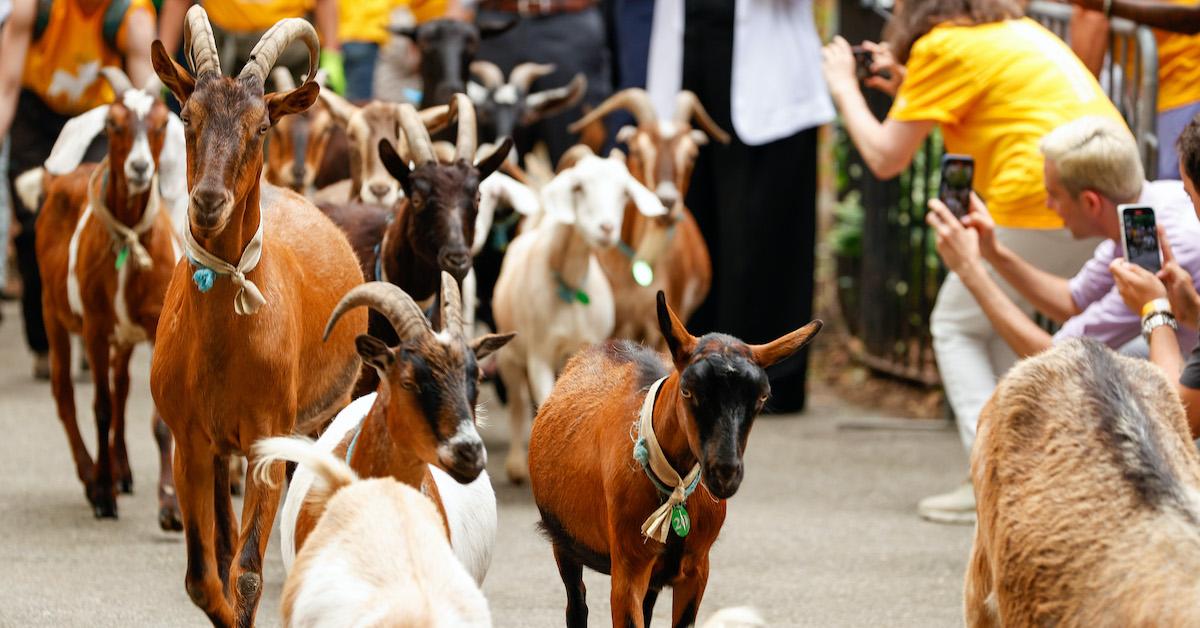 Goat Herd Moves Into NYC Park for the Summer to Eat Invasive Weeds
When it comes to animal-watching, most New Yorkers are accustomed to primarily observing mice, rats, roaches, pigeons, and squirrels — not exactly Discovery Channel-worthy. But this week, locals on the Upper West Side got to observe a herd of goats in action, as the animals kicked off the second annual Running of the Goats in Riverside Park.
Article continues below advertisement
The event drew quite the crowd, as it was canceled last year due to the coronavirus pandemic. Keep reading to learn more about how these adorable goats will help maintain weeds in the park all summer long.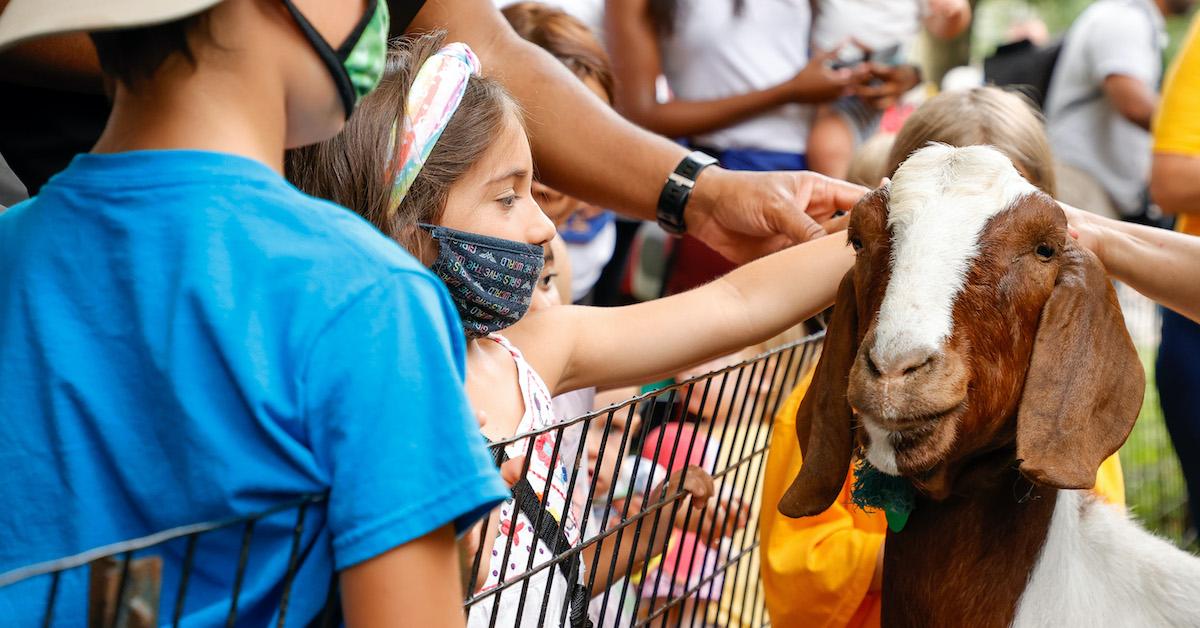 Article continues below advertisement