Farm Animals Can Be Self-Sufficient and Sustainable Backyard Gardeners
Some choose to keep farm animals in their backyards as sustainable and self-sufficient backyard gardeners, to fertilize and cut the grass naturally.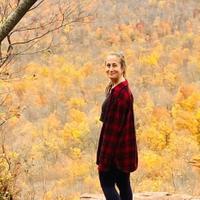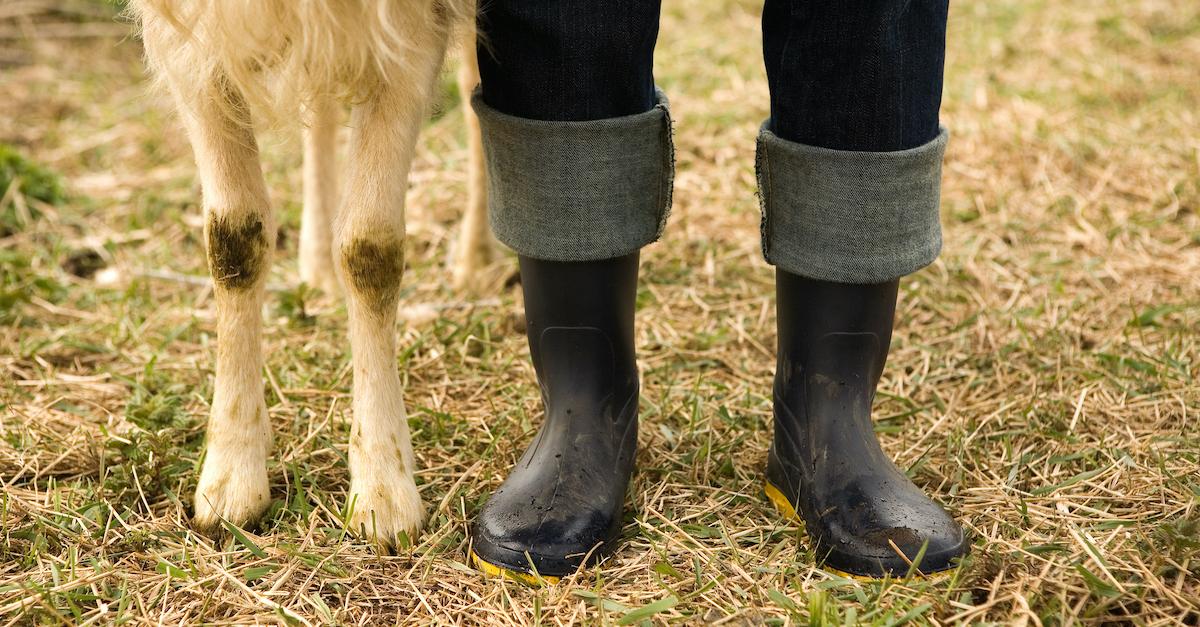 Maintaining your backyard and garden — especially on large plots of land — can be truly exhausting. And although weeding, spraying your plants with protectants, and mowing several acres for hours every weekend is technically doable, it isn't exactly the easiest (or necessarily the greenest!) chore out there. Therefore, you may want to consider keeping backyard farm animals as sustainable, self-sufficient gardeners.
Article continues below advertisement
Keep reading for more on keeping sheep or goats as an adorable means of vegetation management — it could ultimately transform your lifestyle (and your chore chart!).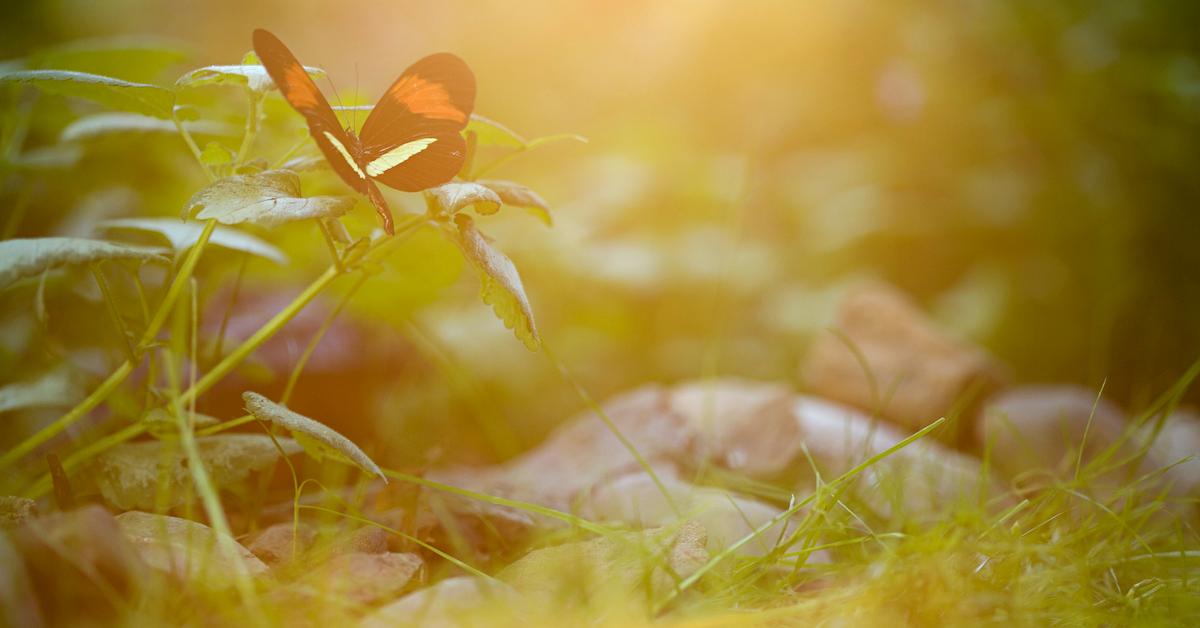 Article continues below advertisement
Goats are willing to eat weeds and brush from your yard or garden.
Goats are like fearless gardeners who can work without gloves or tools, and who are willing to "work" (or eat) overtime. According to Modern Farmer, goats tend to opt for overgrown brush, weeds, and other invasive plants that may be difficult to get rid of with "traditional equipment." They're happy to eat endless amounts of plants you'd prefer to keep out of your yard – blackberry brambles, poison oak, and thistles are right up their alley.
They also tend to maintain these areas without disturbing the soil or leaving behind dangerous chemicals. And although you've likely seen headlines about people keeping goats as lawnmowers, they're less likely to eat large amounts of grass. If you do want them to trim your lawn, it's best for them to eat that after they've eaten their share of brush and brambles. Then, they would probably go for a small, fenced in lawn (just make sure there aren't any flower beds they could get to).
Article continues below advertisement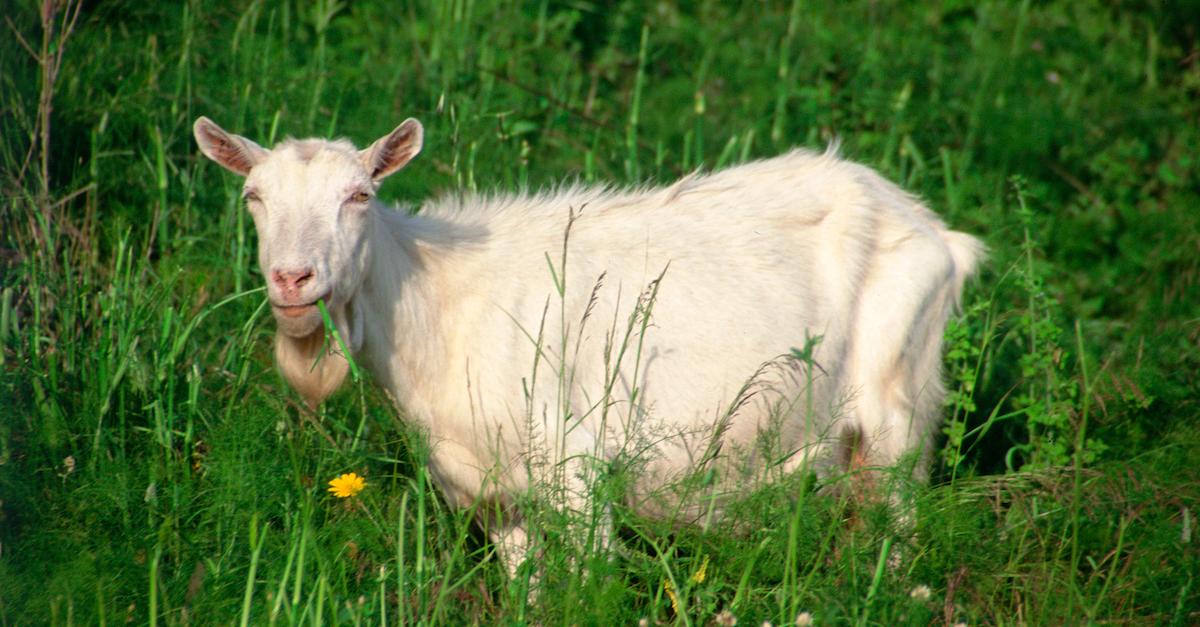 Cows are excellent lawn mowers.
Since goats aren't big on eating grass — as they tend to prefer eating "undesirable vegetation" over anything else — they aren't necessarily ideal to keep for the means of maintaining a big backyard or a massive green space. But, if you have enough room and you're looking for natural weeders and natural lawn mowers, farmers suggest rotating in goats with cows, which mainly eat grass.
Article continues below advertisement
"The goats can be rotated in to eliminate most of the undesirable vegetation (from a cow's perspective), and then the cows can come behind them to graze the grass without having to pick through as many weeds," according to the Noble Research Institute.
If you have the means and the space, rescuing an adorable cow pal could be worth your while.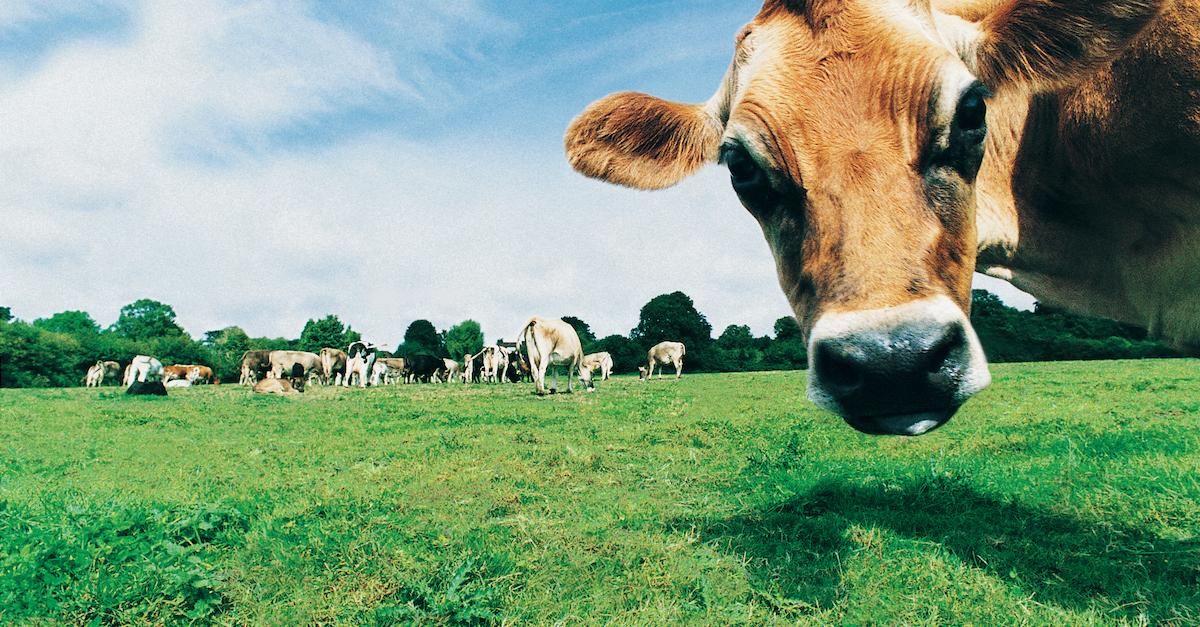 Article continues below advertisement
Sheep are happy to eat all of the above — weeds, grass, and more.
If you're looking for a fluffier backyard companion, sheep are happy to mow grass and weed, according to Food & Wine. Ram's Gate Winery in Napa, Calif. relies on herds of sheep to mow, weed, and fertilize the 150-acre vineyard in the spring, eat the vine's young leaves in the summer, and create fire banks to protect the vines during fire season. And, of course, they provide great companionship.
"Grazing animals have always been a part of the grasslands, and this is just an enhancement of that natural activity," said Ram's Gate's Don Watson. "And what vineyards are always trying to do is develop nuance, a unique character and flavor in their wines. One way to do it is to enhance the tilth and nutrition of the soil to get the optimal flavors out of the wine grapes. We play a role in that terroir."
Article continues below advertisement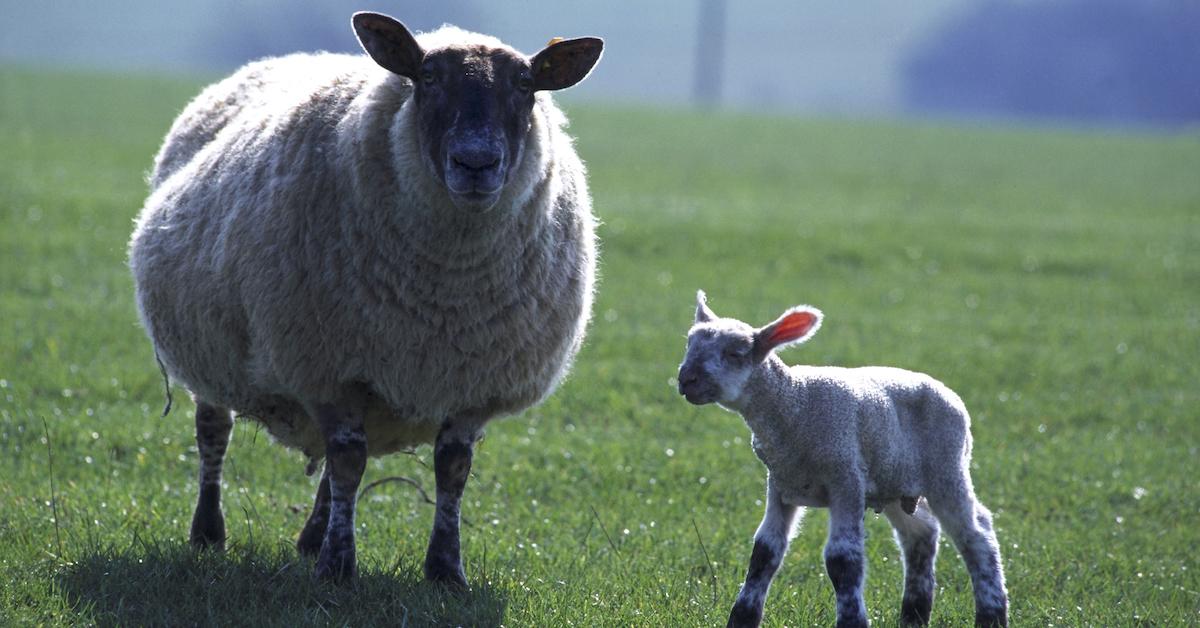 Goats, cows, and sheep alike leave behind "natural fertilizer."
Regardless of which type of farm animal you opt for, goats, cows, and sheep all leave behind manure that works as a natural fertilizer for both gardens and lawns. Goat manure is commonly used as fertilizer, containing large amounts of nutrients as well as nitrogen from urine, which increases its potency, according to Gardening Know How. Likewise, cow poop makes for nutrient-rich medium for garden plants and sheep fertilizer, which is notoriously less odorous, is perfect for topping garden beds.