What Are the Most Eco-Friendly Reusable Hand Warmers?
Hand warmers are an ingenious way to keep out the cold, but are there such things as reusable hand warmers?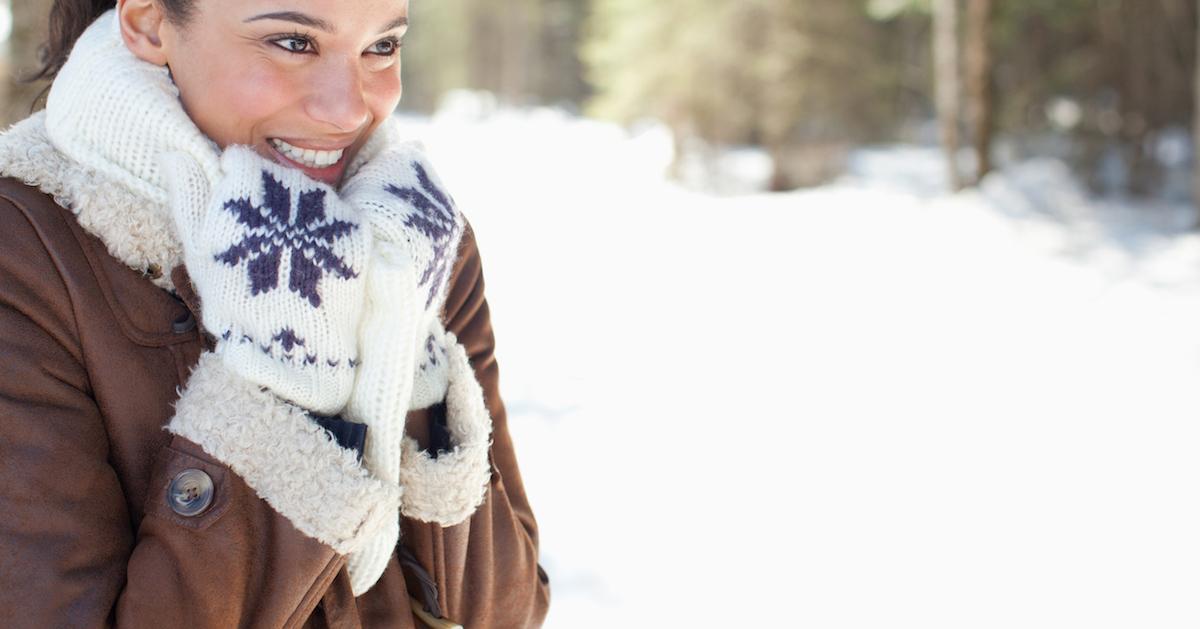 Winter is coming, and thanks to climate change, it's becoming harsher and more unpredictable than ever. Aside from the usual mittens and gloves, many opt hand warmers to protect their digits, but unfortunately, hand warmers aren't always reusable — and the last thing we need is more waste piling up under the snow. It begs the question, are there such things as reusable hand warmers? Keep reading for non-disposable options.
Article continues below advertisement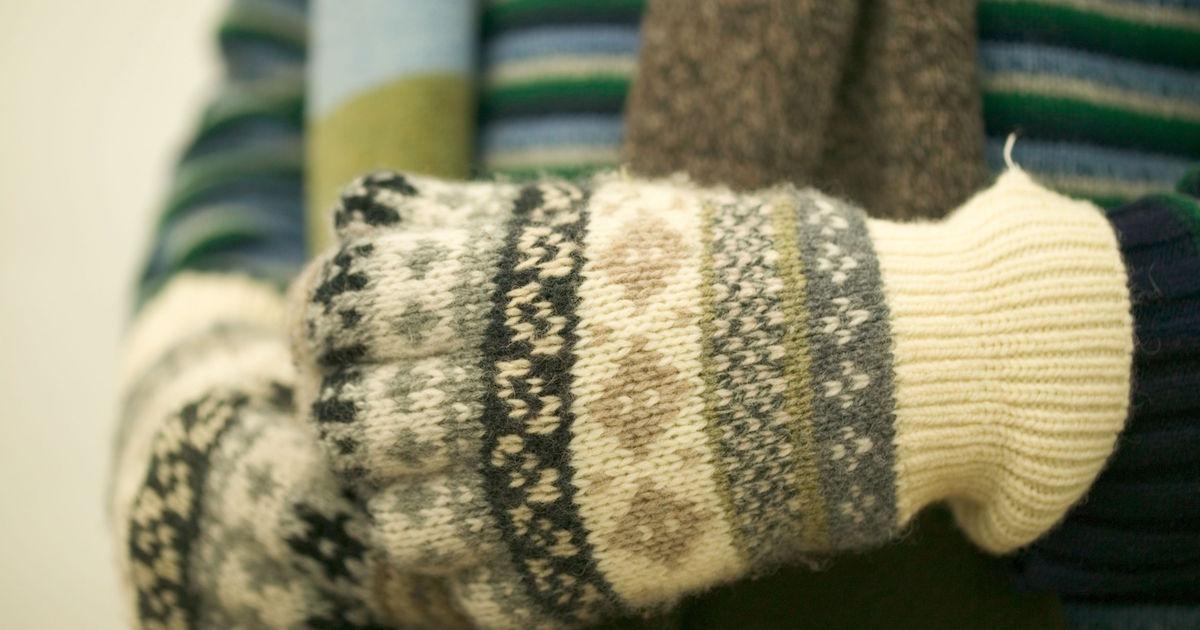 How do hand warmers work?
There are several types of hand warmers out there, and they all work in several different ways. The ones you might be most familiar with are air-activated hand warmers. These warming packets contain cellulose, iron, activated carbon, vermiculite, and salt. According to ScienceIQ, these components produce heat from an exothermic reaction. Unfortunately, the reaction ceases within one or two hours.
Other hand warmers use battery power, charcoal, or other mixes of chemicals to create a temporary warming reaction. Air-activated warmers are mostly one-time-use, but luckily, there are a number of reusable hand warmers on the market that are just as effective and last much longer. Check them out, below:
HotSnapZ
HotSnapZ hand warmers are similar to the air-activated hand warmers, in that they are small pouches that hold heat through chemical warmth. Each pack lasts for about a half hour to an hour, reaching up to 130 degrees Fahrenheit. They also happen to be rechargeable and reusable. Simply put them in boiling water for about 15 minutes and you'll be good to go. The packs come in two different sizes and are sold in packs of four.
Snappy Heat Heat Packs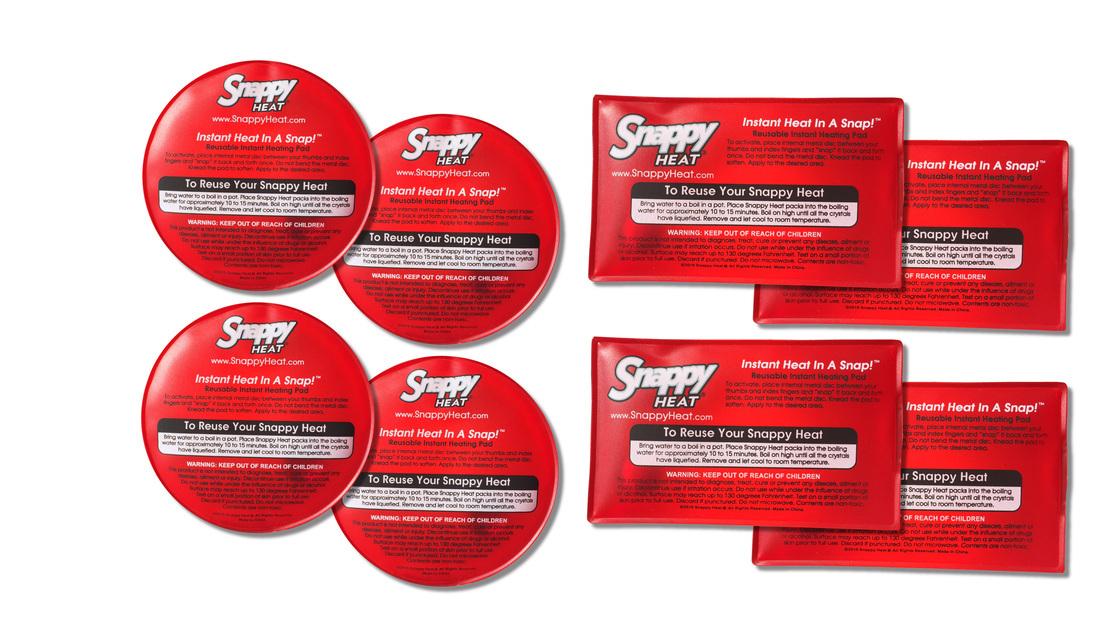 Snappy heat packs heat up in three seconds without electricity. Like the HotSnapZ, Snappy packs can reach an internal temperature of about 130 degrees Fahrenheit. Unfortunately, they only last about 20 minutes before they cool down. Still, they are reusable and can be recharged in boiling water in about 15 minutes. They non-toxic, FDA-certified, and made from food-grade material.
Article continues below advertisement
Zippo Refillable Hand Warmers
Zippo hand warmers are pocket-size warmers that can be refilled and refueled by Zippo's own brand of lighter fluid. They come in different colors and different durations that indicate whether the fuel inside will last for three, six, nine, or 12 hours. Zippo claims that the lighter fluid used inside the warmer is clean burning and eco-friendly, it just isn't sold with the warmer itself.
Article continues below advertisement
Ocoopa Rechargeable Hand Warmer
Ocoopa's rechargeable hand warmer is made of aluminum and comes in four different colors. Unlike some of the other warmers, this one runs on battery power and features double-sided warming. This warmer has several different heat settings, ranging from 95 to 131 degrees Fahrenheit. Its 52,000 mAh lithium battery takes about three hours to charge, but stays hot for much longer than some of the other warmers, between four and eight hours.
Article continues below advertisement
Fourheart Rechargeable Hand Warmers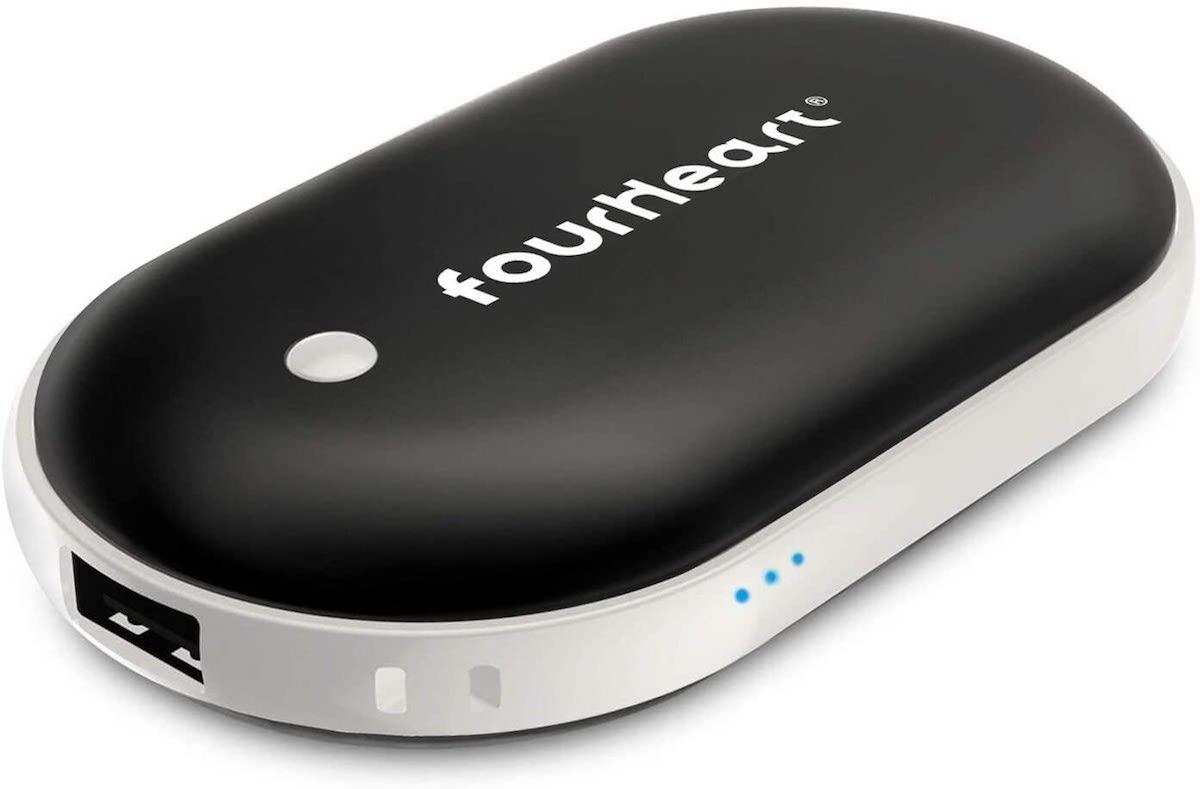 Fourheart's hand warmer provides double-sided heating. It heats up in 15 seconds and lasts for just around six hours before it needs a charge. This hand warmer is powered by a rechargeable 55200mAh lithium-ion battery, which can be charged off a USB Type-C charging port. The Fourheart heater also comes with three different heat settings: 107, 118, and 131 degrees Fahrenheit.