Are There Reusable or Biodegradable Trash Bags? An Investigation
Living a low-waste or zero-waste lifestyle means using as many reusable items as possible — that leads us to wonder: do reusable trash bags exist?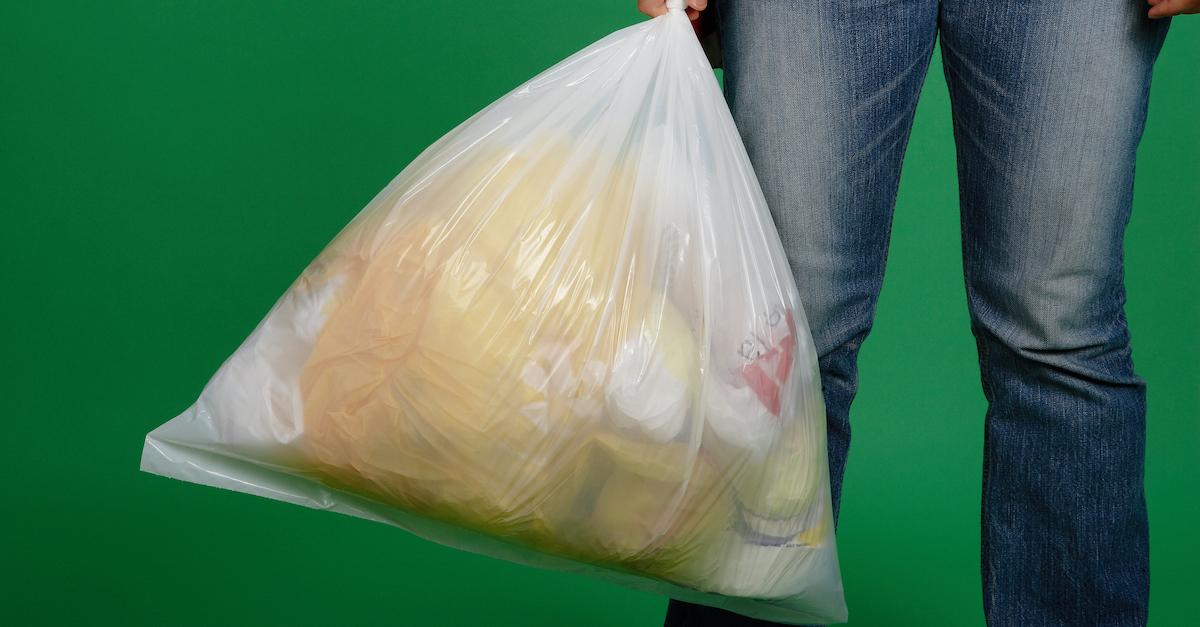 Although living a low-waste lifestyle is preferable for the sake of the environment, let's be real — not all of us are cut out to fit two years' worth of trash into a 12-ounce glass mason jar. Sure, it works for some people, but it isn't realistic for everyone. After all, we don't need a handful of people doing zero-waste perfectly — we need millions of people doing zero-waste imperfectly.
Article continues below advertisement
So, if traditional trash bags hold trash and also are trash, what's an eco-friendly person to do? Hold the 12-ounce mason jar — there are other options.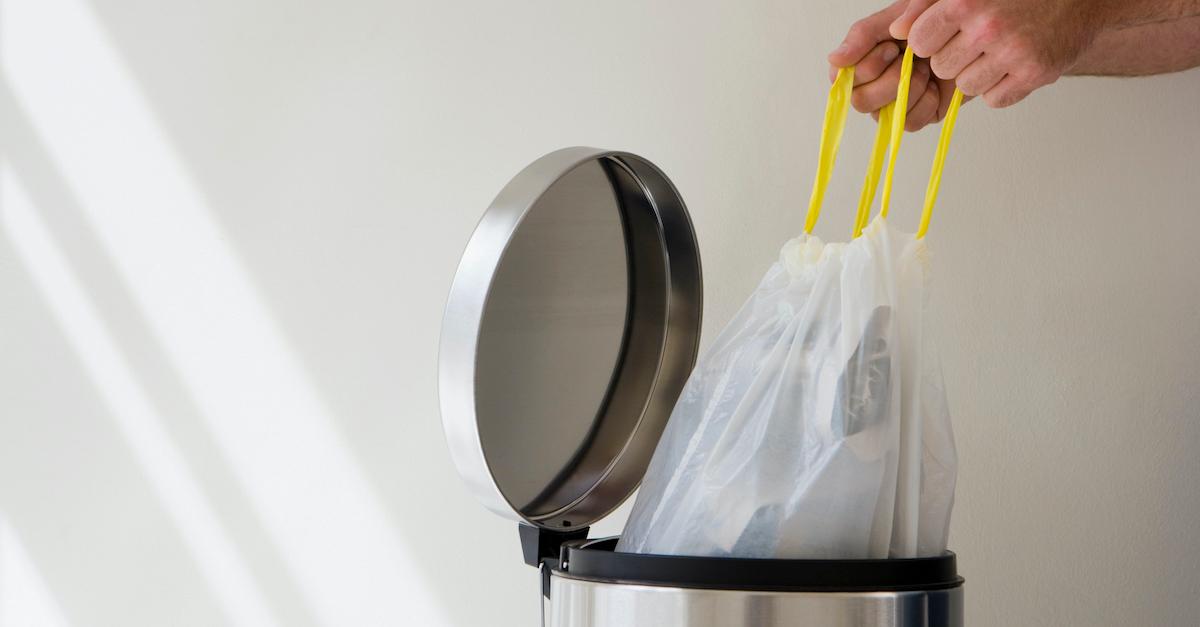 Article continues below advertisement
Trash bags, a history:
Three Canadian men invented garbage bags, according to Hunker — in 1950, green garbage bags were launched for commercial use, before they found their way into homes 10 years later, where they are deemed a necessary daily commodity. The average American produces 4.4 pounds of trash daily, which makes for 1,606 pounds of trash annually. If a traditional garbage bag can hold up to 16 pounds of trash, one could estimate the average household uses about 100 trash bags a year.
So, what are trash bags made out of? They're most often made from low-density polyethylene plastic, which accounts for 34 percent of the total plastic market. Garbage bags that are labeled stronger or more durable might be made from high-density polyethylene plastic. Even though high-density and low-density polyethylene plastics can sometimes be recycled, they often aren't, and instead are sent to landfills.
Article continues below advertisement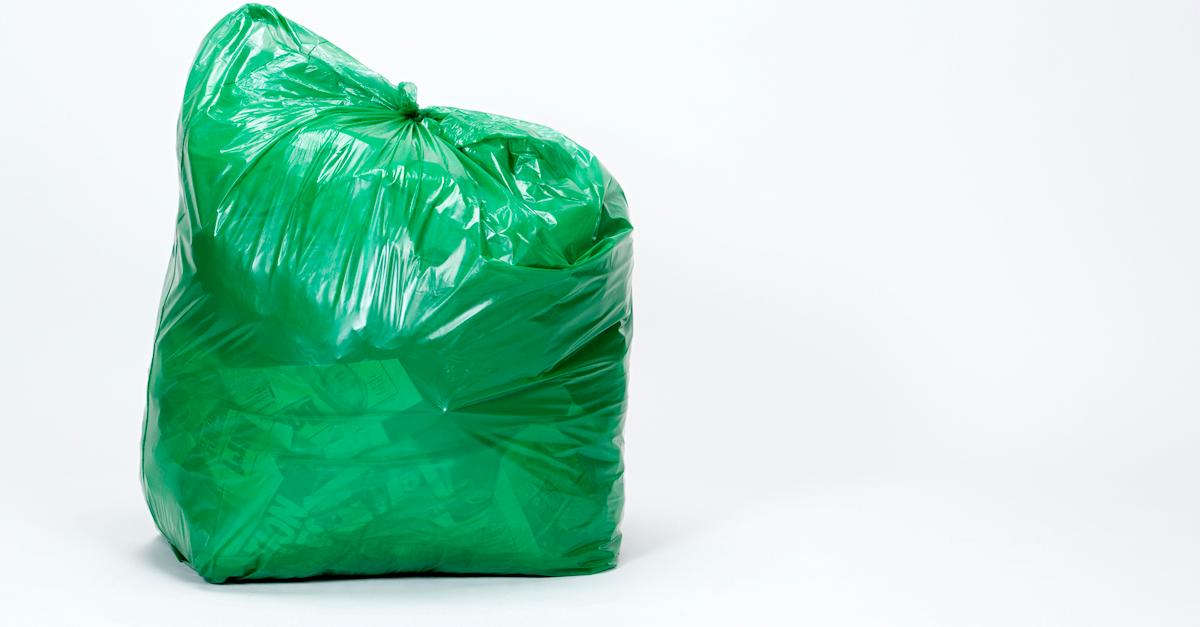 Reusable trash bags DO exist!
Planet Wise makes reusable trash bags that are washable, waterproof, and come in 30 colors and prints. The Planet Wise Reusable Bag comes in one main size, a 5-gallon that's perfect for lining small wastebaskets. The seams of the bags are sewn to hide the seam and are sealed for anti-wicking and leaking. The inner material of these bags is anti-microbial and made with high-quality waterproof fabrics.
Article continues below advertisement
Using reusable trash bags is a little tricky (and potentially messy). After all, if they are reusable, you can't exactly put them out on the curb to be picked up. To use reusable liners, put them in your bathroom or kitchen bin as you normally would. When the bin is full, you dump the waste into a curbside garbage can and wash the reusable. If you compost your food, the garbage (hopefully) won't be too messy.
Reusable liners are also great to keep your recycling bin clean. If you throw empty water bottles, liquor bottles, beer cans, soda cans in the recycling bin, some liquids might still stick around and leak into the bin. Using reusable liners for your recycling bin can help mitigate mess and cuts down on waste since you only need one.
Article continues below advertisement
Biodegradable trash bags may be a cleaner option.
The other alternative is a biodegradable trash bag. UNNI makes compostable garbage bags made from the highest possible bio-based content. Made from the starches of plants, this bag contains absolutely no polyethylene.
Article continues below advertisement
With many "biodegradable" trash bags out there, they might be made from a plant base but still contain a certain percentage of plastic mixed into the material. If that's the case, then those bags are not 100 percent biodegradable or compostable as the plastic inside will not break down.
The UNNI bag is 13 gallons and comes 50 bags per roll. Their Amazon page recommends using them within a year so they don't naturally decompose, and to store them in a cool, dry place. UNNI bags are also certified by European OK Compost Home as compostable in backyard or home-composting conditions.
Needless to say, a biodegradable bag may be the better alternative.