Customers Boycotted These "Sustainable" Fashion Brands After BLM Scandals — How Have The Companies Followed Up?
Everlane, Reformation, and other "sustainable" brands were under fire in the summer of 2020 for racism — but how have things changed, seven months later?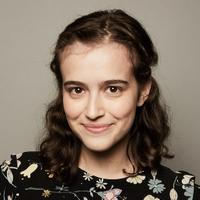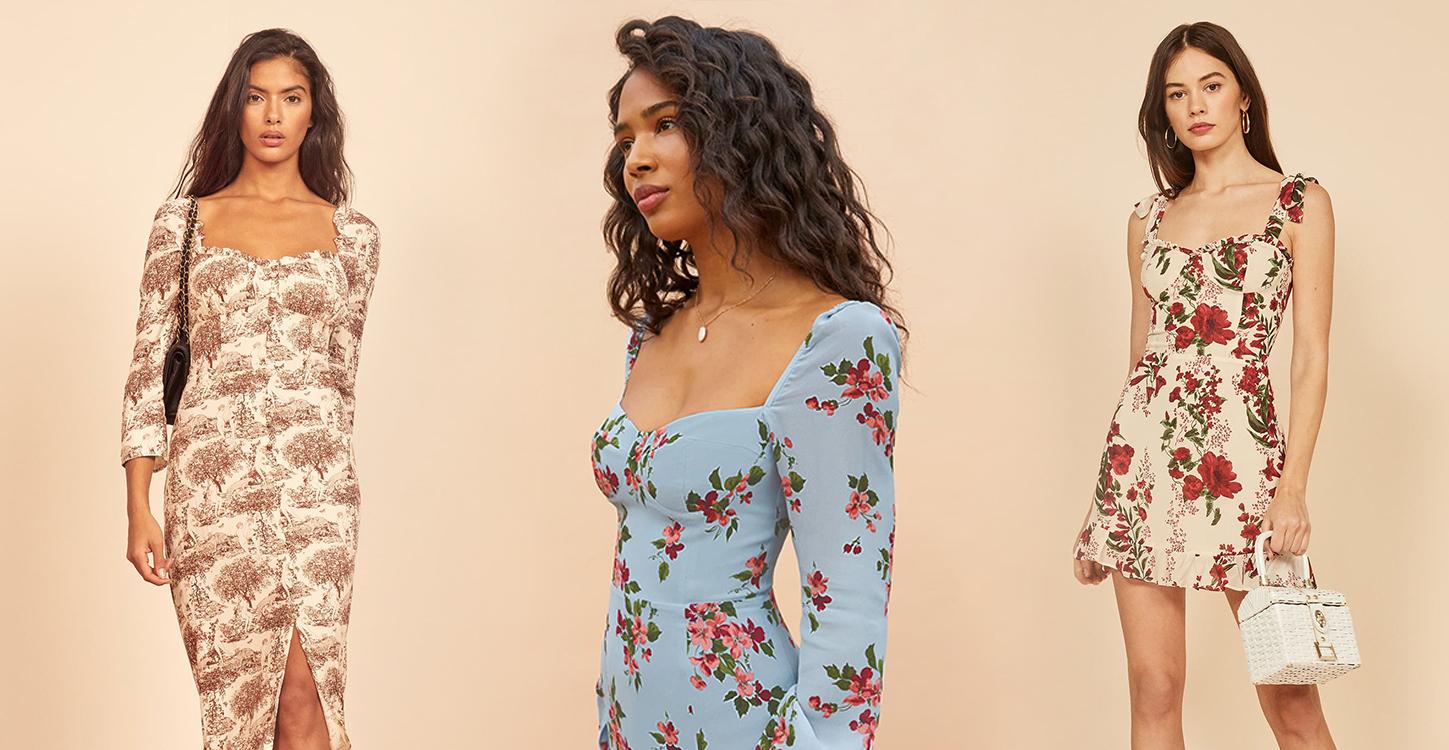 In May 2020, many individuals, organizations, and companies publicly vowed to "do better" and reevaluate their racist behaviors in response to severe racial unrest in the U.S. following the murder of George Floyd. During this process, former employees accused various popular brands of racism toward Black people and other people of color, even though many of them have long-claimed to be sustainable and ethical in their business practices. Two of these brands were Everlane and Reformation.
Article continues below advertisement
Now, it's January 2021, and seven months have passed. There has been ample time for brands to diversify their leadership, enact new antiracist policies, and more. But have either of these brands actually done anything? Let's dive into what exactly went down last year, and see how the two trendy "sustainable" brands have followed up on their promises.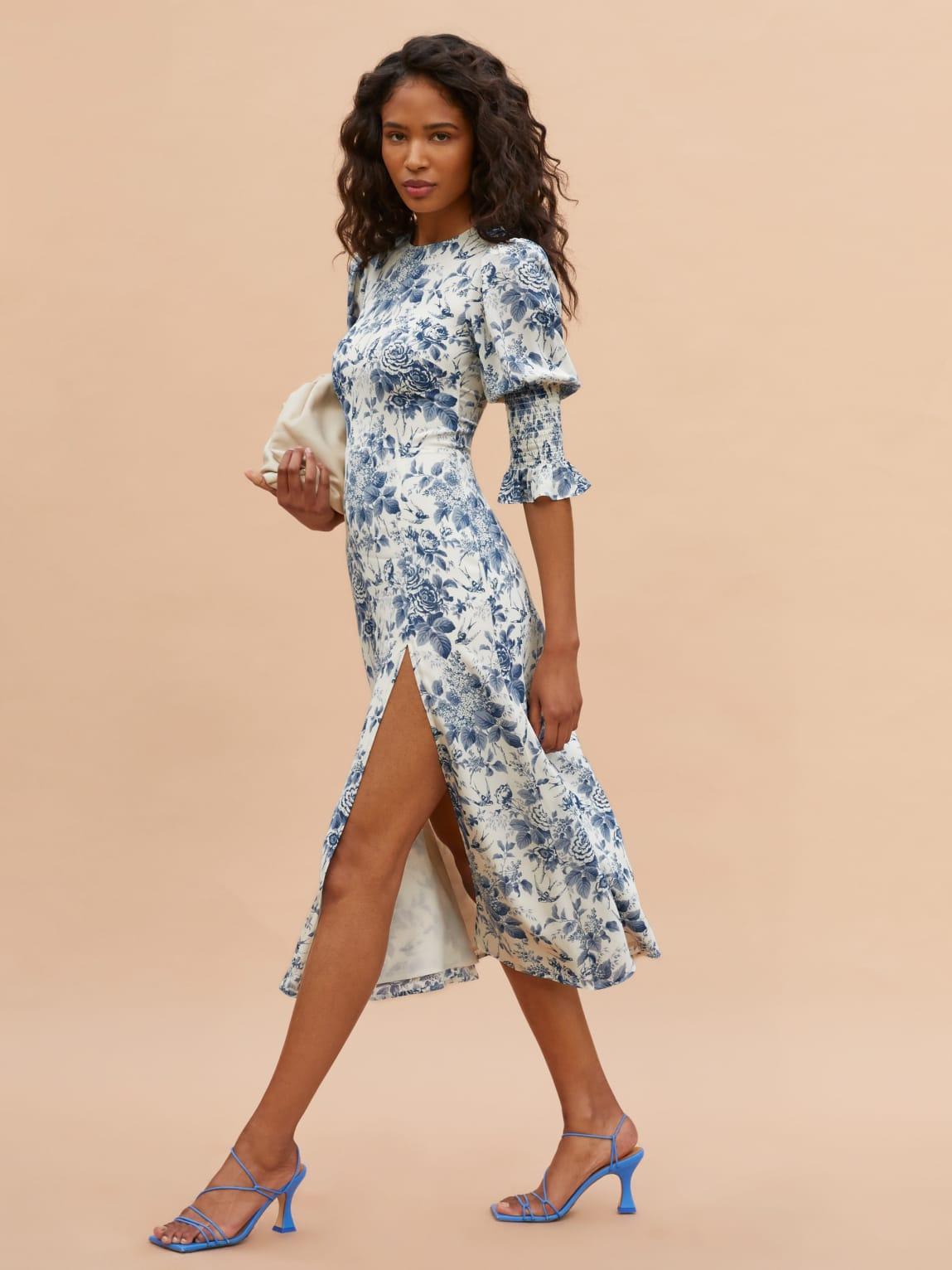 Article continues below advertisement
Here's the background on allegations of racism against Reformation.
Reformation is a women's clothing company, primarily sold online, but also in Reformation's 20 stores around the world and via Nordstrom. The "it girl" brand has long preached transparency about its materials and factories, earning Reformation a "Good" rating (essentially a 4 out of 5) from Good On You, a website that ranks fashion brands on their transparency, environmental impact, labor conditions, and treatment of animals.
On May 31, 2020, Reformation posted a Black Lives Matter statement on its Instagram page, as many other brands did that week. In the days following, several former employees came forward accusing the company of racism and unfair working conditions for BIPOC. As reported by Teen Vogue, a post by former store manager Elle Santiago went viral, leading her to eventually launch the #BoycottReformation movement.
Article continues below advertisement
Reformation's CEO Yael Aflalo stepped down following racism allegations.
Reformation founder and CEO Yael Aflalo responded soon after, acknowledging the company's "'white gaze' that falls too close to ignorance." Aflalo wound up resigning a few days later, and the role of CEO fell to Hali Borenstein, who was the company's president at the time.
Article continues below advertisement
Here's what Reformation is doing to combat racism.
Reformation's Instagram was dark for a month after Aflalo's resignation, and the page's first post back featured climate justice and antiracism activist Mikaela Loach, who did a "Getting stuff done with..." interview for Reformation's blog. (Loach declined to comment for this article.) Soon after, so did Dr. Ayana Elizabeth Johnson, a marine biologist and sustainability policy expert. It's unclear if Loach or Dr. Johnson were paid for these appearances, or if their participation can be seen as an endorsement of the brand's efforts to turn things around. But either way, the fact that two highly-respected Black women in the sustainability space were happy to work with Reformation sends a message to those who look up to them.
(UPDATE Monday, Feb. 1, 2021, 9:00 a.m. ET: Reformation confirmed that both Loach and Dr. Johnson were compensated for these interviews.)
A Reformation spokesperson shared a list of actions the brand has taken over the past half year with Green Matters. For example, the brand has: hired Monique McCloud as Chief People Officer; created internal committees regarding Diversity, Equity, and Inclusion (DEI); partnered with the Black in Fashion Council; started paying all employees a living wage and updated benefits packages for hourly employees; launched an employee communication platform for anonymous feedback; held listening sessions with employees; made efforts to hire more diverse models; and held internal workshops on topics including antiracism, implicit bias, and climate justice, hosted by experts including Loach and Harvard University ethics professor Mahzarin Banaji.
Article continues below advertisement
The spokesperson says Reformation has more plans for the near future, including reworking advisory structures to highlight inclusion, reformulating the hiring process by considering implicit bias, and hiring staff to connect the expansive employees with the corporate team.
Article continues below advertisement
Here's a look into the Everlane controversy.
Everlane is known for preaching "radical transparency" in its factories and pricing, and the brand primarily sells stylish, classic basics direct-to-consumer through its website, with seven brick-and-mortar stores in major U.S. cities. Similar to Reformation, Everlane has a reputation of being ethical and sustainable — but despite that, Good On You's current rating of the brand is "Not good enough" (essentially a 2 out of 5).
Everlane's controversy began when Reformation's did, in late May. Everlane shared an Instagram post denouncing racism — but critics quickly organized to call the company out on leaders' racist behaviors. Calling themselves the Everlane Ex-Wives Club, a group of Black, POC, and white allied former Everlane employees published a public Google Doc detailing the "anti-Black behavior" and bullying they have experienced and witnessed at the company.
Article continues below advertisement
The Ex-Wives Club asked Everlane's leadership to "stop doing the bare minimum" and do four things: hire BIPOC executives; outline steps to support and retain BIPOC employees; create safe spaces for BIPOC to safely share concerns; and employ nuanced antiracism training across the company. Has Everlane listened?
Article continues below advertisement
Here's what Everlane has done since the scandal.
Similar to Reformation, Everlane was quick to feature prominent Black voices on Instagram, including Dr. Akilah Cadet and Maurice Harris, in the weeks following the scandal. It's unclear if these people were paid for their appearances, but having well-respected Black influencers on the Everlane page following this scandal was certainly deliberate.
As a representative for Everlane tells Green Matters, since the controversy broke, the brand has: hired Jonathan Mildenhall as a board member; partnered with the independent agencies Out of Privilege and Converge to help educate teams and change workplace policies; joined the Black in Fashion Council; donated $75,000 to the Equal Justice Initiative; set aside $100,000 annually for inclusivity education; and set new goals for better diversity and representation in its marketing.
Everlane also has plans to hire a BIPOC vice president "as soon as the role becomes available," and the brand has committed to donating $1 million to the ACLU over the next four years (in addition to the more than $1 million that Everlane has donated to the charity over the years). Most of these actions were also mentioned in an August 2020 blog post.
Article continues below advertisement
It seems like Everlane has addressed some of the four requests put forth by the Ex-Wives Club, but the company has yet to offer up the "radical transparency" it promises in each category.
Is it still ethical to shop from Reformation and Everlane?
If you see sincerity in the steps Everlane or Reformation have taken over the past seven months, maybe you'll choose to continue shopping from them. There's certainly an argument that it's still more ethical to do so than to shop from bigger fashion labels who have also been accused of racism, but don't provide any proof of ethical or environmentally-conscious business practices or efforts. (See: Anthropologie, Celine, Zimmerman, according to Flare, and Gucci, Prada, Dolce & Gabbana, Salvatore Ferragamo, according to USA Today.) Brands that preach transparency and ethics are often held to a higher standard by consumers — so if one is to boycott Everlane or Reformation, by that logic, they have even more reason to boycott those brands, too.
Article continues below advertisement
Many consumers may find it safer to lean into cancel culture and simply avoid these brands, instead only shopping secondhand or from fashion brands that have proven they are more ethical, sustainable, and antiracist or Black-owned. After all, frequently replenishing one's wardrobe is not a necessity for most people, and it's more eco-friendly to wear what you have, to mostly shop secondhand, and, when you want to splurge, to support a brand that has all the same values as you.
As sustainable fashion writer and activist Aja Barber told Grist, whether or not you choose to keep buying from Reformation (or similar brands), there's no reason not to make your voice heard. Demand changes from these brands, check in periodically to see if they are evolving, and use your platform and money to publicly support brands who better align with your ethics.