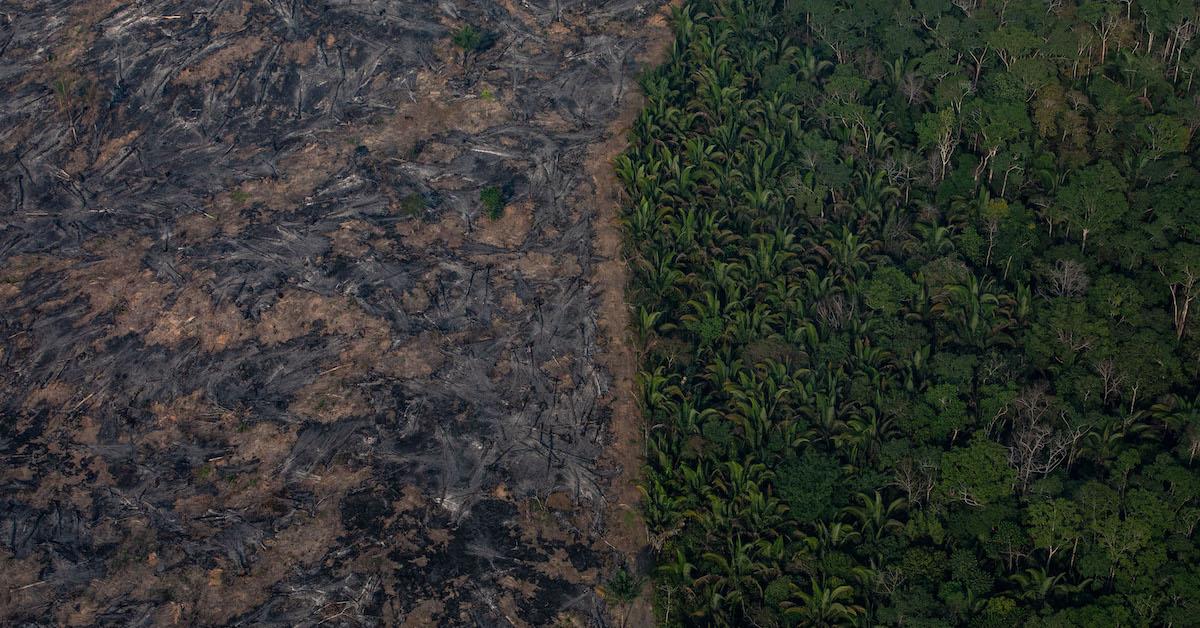 Rainforest Destruction Surged in 2020, at 12 Percent Increase From 2019
If you thought the devastating Amazon rainforest fires would have woken humans up to stop destroying the world's pristine forests, think again. According to a new report, rainforest destruction increased by 12 percent from 2019 to 2020, with a total of 12.2 million hectares of tree cover being wiped out in 2020.
Protecting the world's rainforests is so important — keep reading to learn about these new findings.
Article continues below advertisement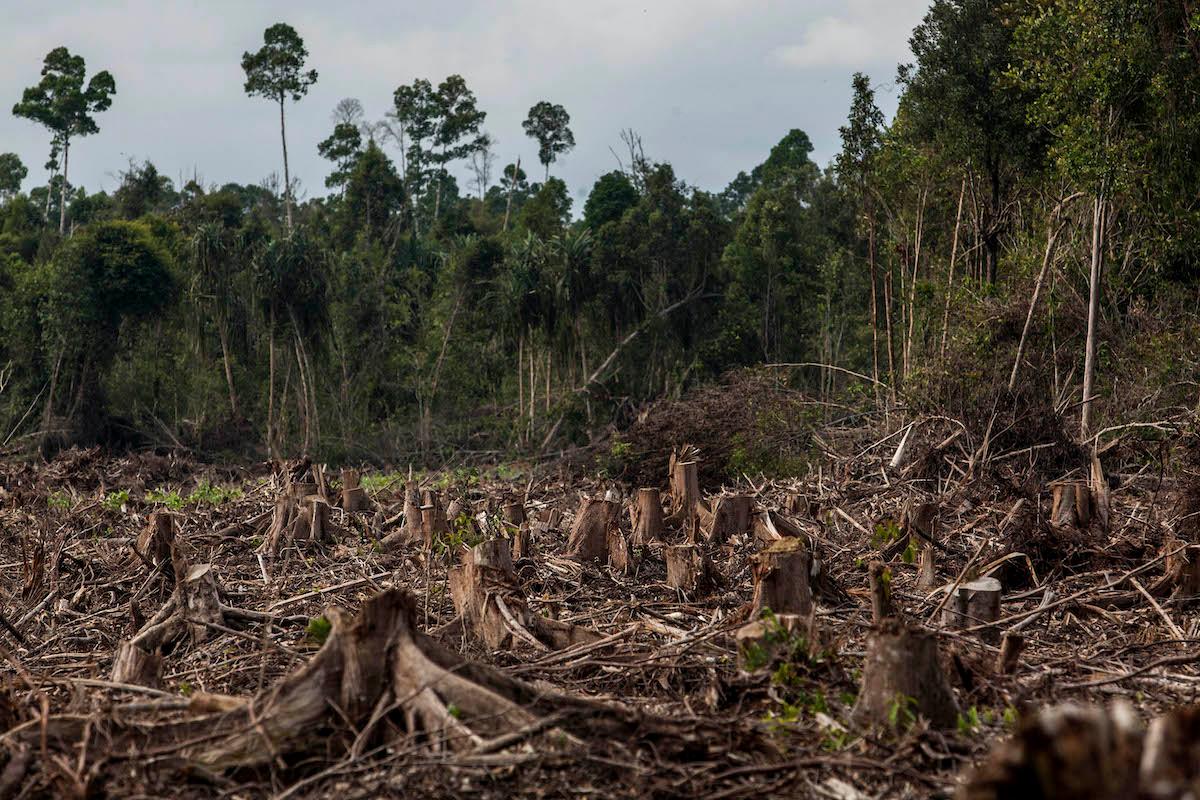 The world's rainforests lost 12.2 million hectares of tree cover in 2020.
The research, conducted by the University of Maryland, was published by the World Resources Institute and made available online by its partner platform, Global Forest Watch.
Article continues below advertisement
The researchers found that in 2020, the world's rainforests experienced 12.2 million hectares of tree cover loss. While deforestation refers to the purposeful clear-cutting of a large area of trees, typically to make room for development, tree cover loss is when either human activity or natural activity causes the removal of tree canopy. (It's also important to note that 12.2 million hectares may not represent 2020's net change in tree cover loss, because more trees may have been planted that were not included in the data.)
Out of the 12.2 million hectares of tree cover destroyed, 4.2 million hectares were lost in humid tropical primary forests. These forests are key for biodiversity as well as carbon storage, meaning we could be losing rare animal and plant species, and meaning we are certainly losing key carbon storage. According to Global Forest Watch, the amount of carbon storage lost in 2020 is equivalent to the annual carbon emissions of 570 million cars. If that doesn't prove we need to protect the world's forests, nothing will.
Article continues below advertisement
Additionally, the total number of trees lost in 2020 went up 6.6 percent from 2019, Reuters added. In total, all that results in a 12 percent annual increase in primary forest loss in 2020 from 2019.
Article continues below advertisement
"We're still losing primary forest at an unacceptable rate," said Rod Taylor, a director at the World Resource Institute, as per The New York Times. "A 12 percent increase year over year is too much when the trend should be going down."
"Every year we ring the alarm bell, and the numbers continue to tick up," World Resource Institute fellow Frances Seymour added, as per Reuters. "We're getting into a vicious cycle."
Article continues below advertisement
The most forest loss occurred in Brazil.
Brazil, where about 60 percent of the Amazon rainforest is located, is where most of 2020's forest loss occurred, according to the new data. About 1.7 million hectares of Brazilian forest were lost in 2020; additionally, primary forest loss in Brazil in 2020 was 25 percent higher than it was in 2019.
Illegal harvesting in the Amazon rainforest is a rampant issue, and it's only gotten worse since Brazilian President Jair Bolsonaro took office in January 2019. Bolsonaro has purposely let loggers, miners, and other developers exploit and deforest the Amazon over the past two years, to the dismay of environmentalists around the world.
Did the coronavirus pandemic affect deforestation?
The COVID-19 pandemic affected just about everything in 2020 — and Global Forest Watch believes it may have aided in these numbers going up in 2020. While there were no direct links between the coronavirus pandemic and illegal forest exploitation, the group noted that there were more reports than usual of illegal harvesting in protected forests in 2020, perhaps due to lockdowns loosening restrictions and security of protected areas.