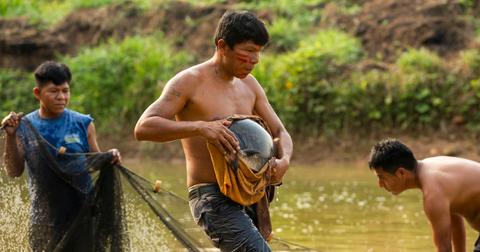 Amazonian Indigenous Community Wins 24-Year Lawsuit Against Illegal Loggers
By Sophie Hirsh

Updated
After more than two decades, the Amazon rainforest's Ashaninka indigenous community has finally won a lawsuit against the timber companies who illegally deforested the tribe's land in the 1980s. Brazil's Cameli family, who owns the timber companies, was ordered to pay the Ashaninka tribe a $3 million settlement, which will be used to protect the Ashaninka tribe and the Amazon.
As reported by Mongabay, between 1981 and 1987, the Cameli family's timber companies illegally cut down thousands of trees on the Kampa do Rio Amônia Indigenous Reserve. During that time period, the Cameli family deforested a quarter of indigenous reserve's land, which is located on the edge of the state of Acre, Brazil. The reason? To sell wood to the European furniture industry.
If the name Cameli sounds at all familiar, it's because it's the same family as Gladson Cameli, current governor of Acre, Brazil, and his uncle, Orleir Cameli, who held the same position in the 1990s, according to Mongabay.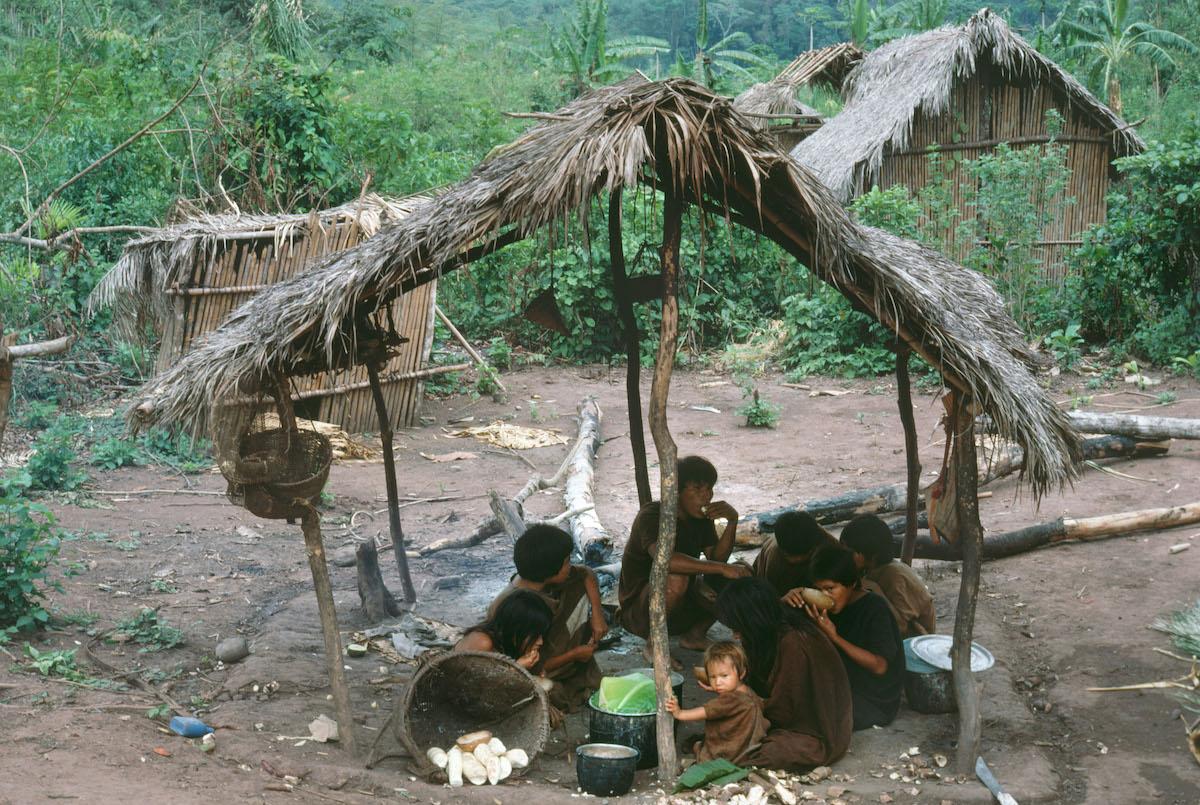 The Ashaninka tribe first lodged this lawsuit in 1996, as per Mongabay. The case made its way through Brazil's judicial system, and got as high as Brazil's federal Supreme Court in 2011 — but at that point, the case stalled, according to Latin Post.
On April 1 of this year, the case finally came to a close in Brazil's Attorney General's Office. There, representatives for the National Indian Foundation, the Advocacy General of the Union, the estate of Orleir Messias Cameli, the Marmud Cameli company, and the Ashaninka Association of Rio Amônia all came together (while keeping 6 feet apart, due to COVID-19 mandates) and signed the settlement agreement, according to a press release put out by the Attorney General's office.
The Cameli family was ordered to pay $14 million Brazilian real (about $2.4 million USD) directly to the Ashaninka community, and another $6 million Brazilian real (about $1 million USD) towards the Human Rights Defense Fund. In addition to monetary reparations, the Cameli family was ordered to issue an official apology to the Ashaninka family, according to Latin Post.
The Ashaninka indigenous community in Brazil has won a two-decade federal court dispute against illegal logging interests, receiving $3 million in compensation and an official apology from logging companies. https://t.co/CKTrAefmR5 pic.twitter.com/0cncZdEwqT

— Yale Environment 360 (@YaleE360) May 2, 2020
The indigenous tribes of the Amazon Rainforest are the most directly affected by fires in the rainforest — and Brazil's government is not concerned with protecting them. As Andrew Miller of Amazon Watch told Green Matters last year, President Jair Bolsonaro's administration is "doing everything it can to not obey the existing laws in the short term, and to weaken them in the long term."