The Amazon Rainforest Fires Are as Bad as Last Year — and President Jair Bolsonaro Is Loving It
Jair Bolsonaro has let the Amazon rainforest become overrun with deforestation and fires once again.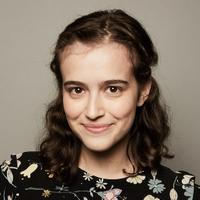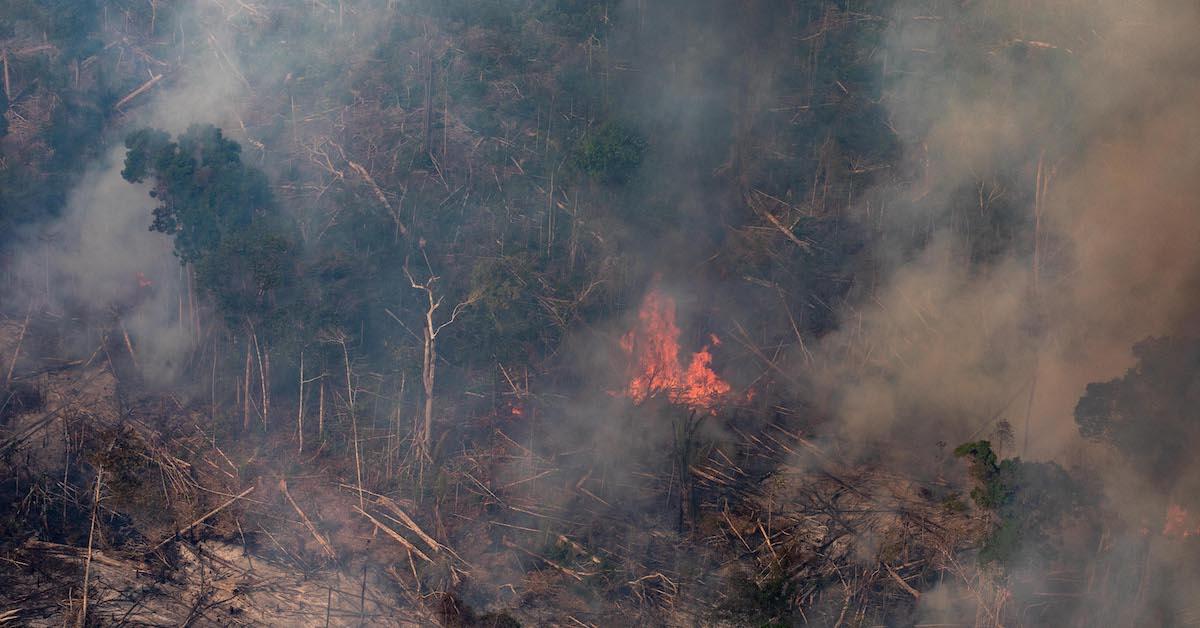 Ever since last year's devastating fires in the Amazon rainforest, experts have predicted that 2020 would bring an even deadlier fire season to the Amazon — and Brazilian President Jair Bolsonaro is doing everything to make those premonitions come true. According to a new report by The Guardian, the president's insistence that the Amazon is not experiencing deadly fires this year couldn't be further from the truth. And on a recent mission to Brazil, the newspaper discovered a few other disturbing images in the depths of the rainforest.
Article continues below advertisement
In an August speech to members of the Leticia Pact, a coalition of the seven countries that contain the Amazon rainforest, Bolsonaro denied reports of fires in the rainforest, of which 60 percent is located in Brazil.
"They won't find any spot of fire, nor a quarter of a hectare deforested," Bolsonaro said at the meeting, as per Reuters. "This story that the Amazon is going up in flames is a lie and we must combat it with true numbers."
And in another speech that same day, Bolsonaro "challenged" his fellow South American leaders to fly over the rainforest, from the Brazilian cities of Boa Vista to Manaus, to see for themselves that there is not a "single flame" in the Amazon, Reuters reported.
Article continues below advertisement
The Guardian decided to take him up on that challenge, and a team from the newspaper set out on a recent two-hour monitoring flight around Novo Progresso, Brazil. During the flight, The Guardian team witnessed massive columns of smoke coming out of "supposedly protected" areas of the rainforest.
Article continues below advertisement
When flying over the Iriri forest reserve, they saw acres and acres of deforested land, filled with recently fallen and charred trees. From the skies above the Baú indigenous territory, the team observed one area that used to be an unspoiled stretch of forest, now seemingly filled with illegal goldmines, characterized by muddy pools and temporary campsites.
And at one entrance to the rainforest in Novo Progresso, a billboard featuring an image of a beaming Bolsonaro welcomed visitors to the president's "route to development," according to The Guardian. Bolsonaro has promised to develop and exploit the Amazon since before he was elected president, a promise he has certainly kept — and even more so during the coronavirus pandemic.
Article continues below advertisement
Article continues below advertisement
Rômulo Batista, a Greenpeace campaigner from Manaus, Brazil, witnessed a similar scene on a recent surveillance flight over the Amazon states of Amazonas, Mato Grosso, Rondônia, and Pará.
"We are watching last year's tragedy repeat itself," Batista told The Guardian. "We saw tracts of pasture that were burning, deforested areas that were burning, areas of forest that were burning. And it was obvious that down there in the forest below us nobody was staying at home [because of coronavirus] … Everyone – illegal loggers, land grabbers, illegal miners – they're all up and running, and even more so than usual, safe in the knowledge that government inspections have been scaled back because of the pandemic."
Article continues below advertisement
Brazil is currently in second place for the world's highest coronavirus cases and deaths, trailing shortly behind the U.S. Brazil has had 3,950,931 confirmed cases and 122,596 confirmed deaths from COVID-19, according to data from Johns Hopkins.
Article continues below advertisement
With Bolsonaro in power, there's little hope that the Amazon fire season will slow down anytime soon. Many of the fires are purposely lit by developers to clear land for cattle ranches, palm oil plantations, and other businesses, and Bolsonaro continues to encourage that behavior, making it clear that he prioritizes a strong Brazilian economy over a healthy rainforest, nation, and planet.
Some things we can do as individuals is stop buying meat and dairy products, palm oil, and other goods that potentially come from deforested Amazon land, and donate to organizations fighting Amazon destruction, such as Rainforest Alliance and Amazon Watch.