7 DIY Craft Ideas For Upcycling Old Shoeboxes
With a little imagination and some DIY know-how, you can turn your old shoeboxes into your next crafty project.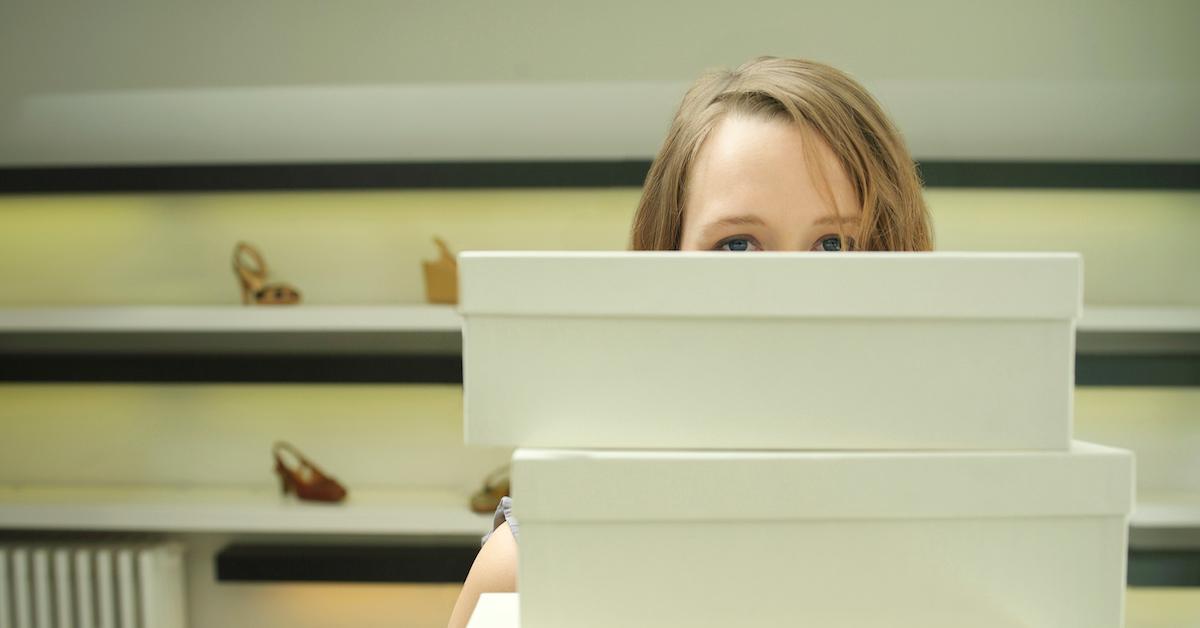 Having a surplus of shoeboxes isn't really unusual, especially if you happen to be a total sneakerhead (guilty!). But unless you're doing a fourth grade science project, shoeboxes definitely lack a certain degree of usefulness around the house. This perceived lack of utility, however is simply due to a lack of imagination — there are some truly incredible DIY projects that you can do with shoeboxes.
Article continues below advertisement
Diorama
OK, yes, you can absolutely use your old shoeboxes to make dioramas. The thing is, you don't have to make chintzy, elementary school-grade dioramas. If you wanted to, and you had the time, you could turn a shoebox into a window into an entire world pulled from the depths of your own imagination.
Don't be afraid to pull out all the artistic stops — complete your adult diorama with expertly painted backgrounds and hand-crafted 3D elements. You don't even have to limit yourself to four square edges, either. You could build the diorama so it's bursting from the box!
Article continues below advertisement
Dollhouse
When they're made properly, dollhouses can be quite intricate and beautiful. They also happen to be prohibitively expensive to purchase, and even crafting them on your own can wind up costing you more than you bargained for. That said, there are plenty of ways to use your imagination and DIY ingenuity to turn even a humble shoebox into an opulent home for even the most discerning dollies.
Article continues below advertisement
Playset or dungeon map
Similar to the dollhouse, shoeboxes can be made into small playsets for mini-figures or toys. If you're a fan of Dungeons & Dragons, you could even upcycle an old shoebox into a makeshift battle map or labyrinth by adding a few cardboard walls here and there and marking it up to look like a dungeon. It also doubles as storage for your dice and miniatures.
Article continues below advertisement
Craft supply box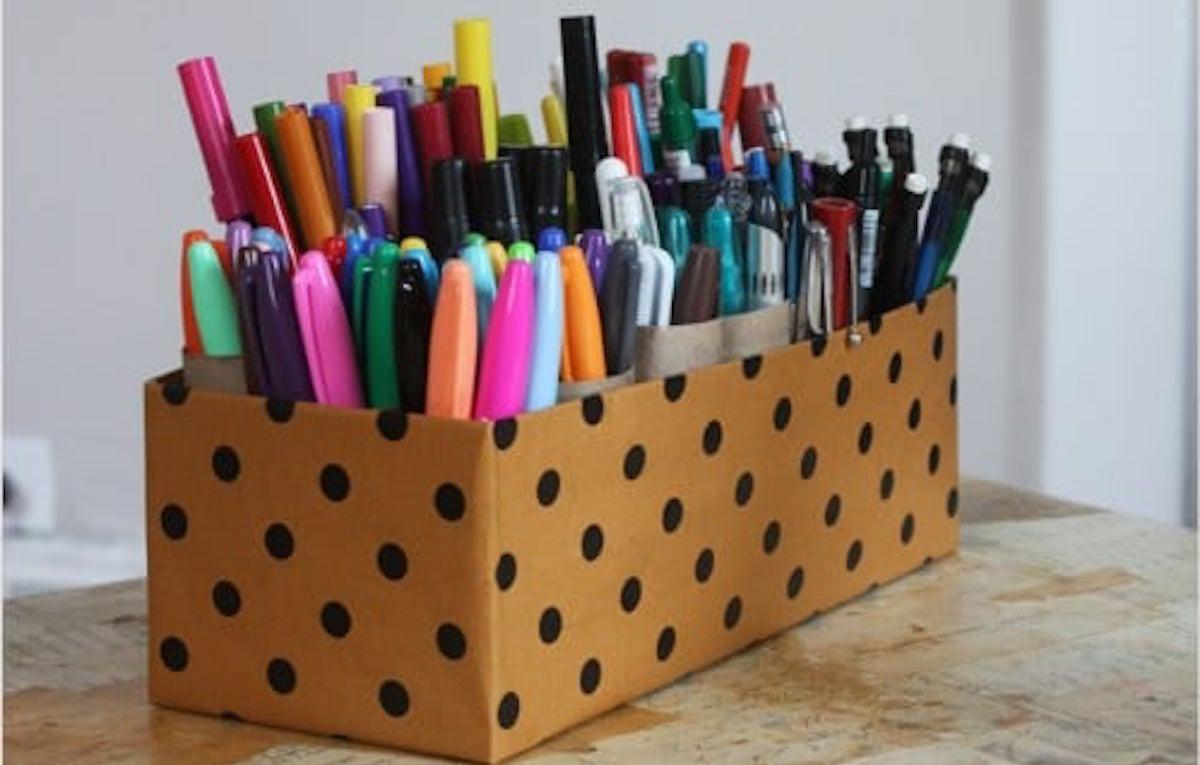 This interesting idea comes courtesy of Aunt Peaches. Not only does it successfully find a second life for the shoebox itself, but this marker caddy also makes use of old cardboard toilet paper rolls. Aunt Peaches uses the box to hold markers, but it can certainly hold other items as well. Try using squared dividers and tape to turn into a craft box or sewing kit.
Article continues below advertisement
Rainy day adventure kit
Beca and Brooklyn turned their shoebox into an adventure with this charming and imaginative kit that's great for folks with young children. Complete with maps, potions, compass, field guides, and magical goggles, the shoebox adventure kit is a fun DIY way to turn a rainy day into a journey through your collective imagination. Try this one out with your kids and make it your own.
Article continues below advertisement
Seed organizer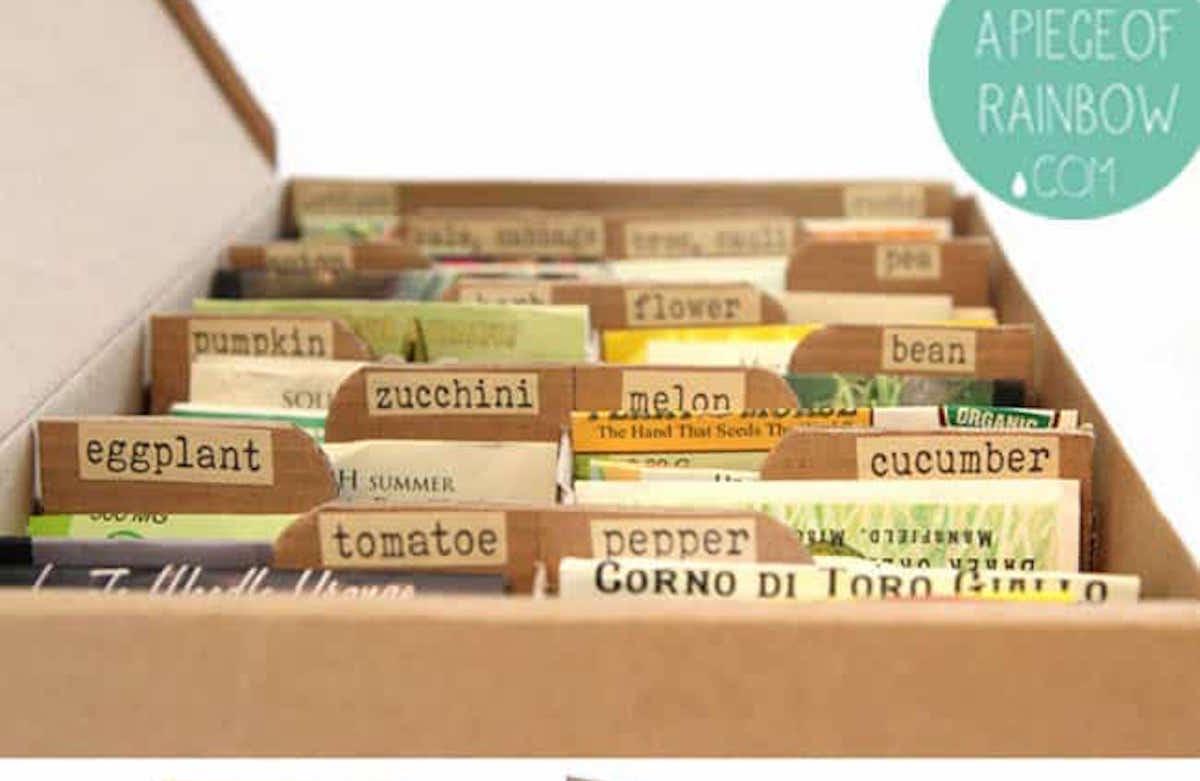 Brought to you by A Piece of Rainbow, this ingenious seed holder is a colorful, space-saving way to organize all your gardening seeds. This method even shows you how to create dividers for your seedbox, which may come in handy if you plan to use your shoeboxes to hold other items such as flashcards, spices, or other items.
Article continues below advertisement
Drawer dividers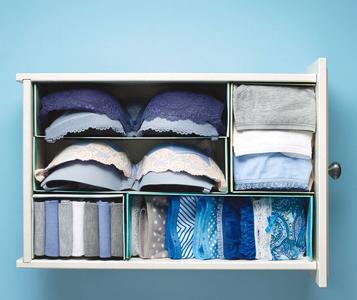 Shoeboxes aren't just great because they can stand on their own as storage containers. Their reinforced and rigid sides make them ideal for separating other, larger compartments as well. Take this example from Real Simple, which explains how to recycle your old shoeboxes into drawer dividers.