Produce Stickers: Are They Edible or Biodegradable?
Are produce stickers edible? As an avid fruit and vegetable consumer, you've most likely eaten a sticker or two accidentally — does it matter?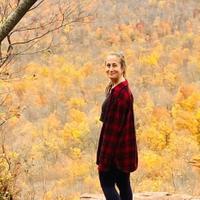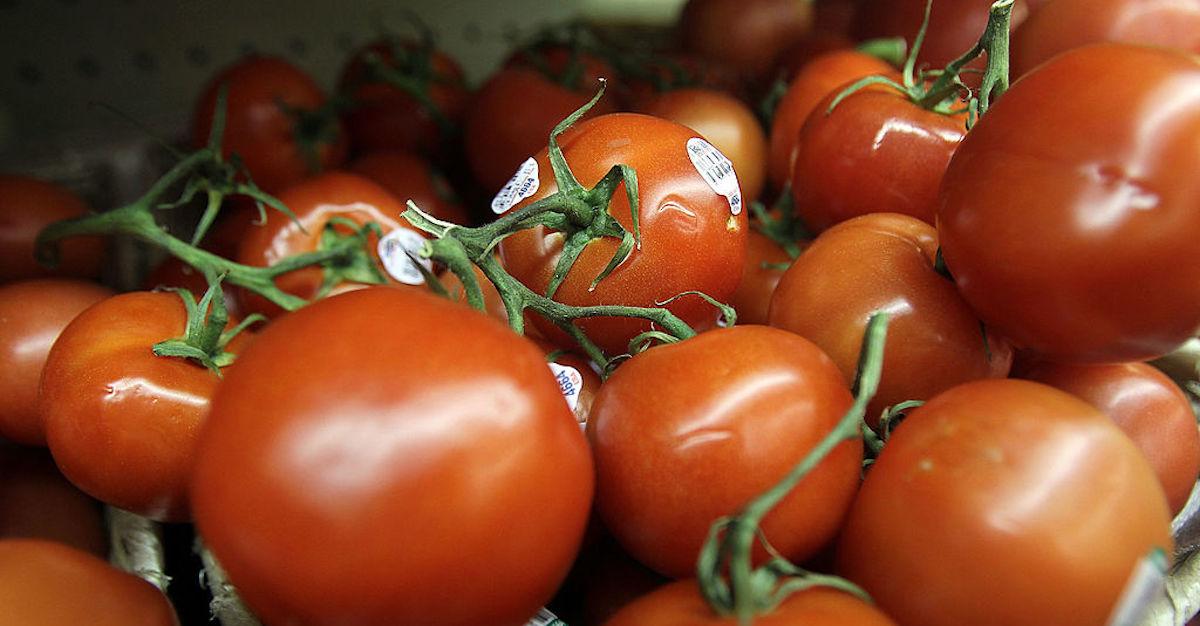 Whether you're completely plant-based, if you're vegan curious, or if you're simply big on eating fruits and veggies, you've most likely eaten one or two produce stickers in your life — on accident, of course. Whether you were cutting a bell pepper without noticing you've sliced up the sticker too, or if you were eating an apple and didn't realize you forgot to take the little bugger off, it's a common occurrence that most of your friends, and probably your Twitter followers, can relate to.
Article continues below advertisement
With that in mind — are produce stickers edible? Are they biodegradable? And regardless, what is the purpose of the produce sticker in the first place? We're delving into the sticky situation of these daily nuisances, and explaining how certain types of stickers may actually be advantageous for your tomatoes, peppers, bananas, and beyond.
Article continues below advertisement
Are produce stickers edible?
Although eating produce stickers can be somewhat difficult to avoid, as they're small and stuck to your food, you evidently shouldn't be eating them — ever. Despite the fact that many have reported that produce stickers (aka stick 'ums) are supposedly non-toxic, according to Dirt, the FDA doesn't say they're OK to eat. They also are not biodegradable, and they are often made of questionable ingredients, including: turpentine, petroleum, and urea-formaldehyde resins. Gross!
Instead of attempting to compost, recycle, or simply eat produce stickers, according to Eco Enclose, consumers should be discarding them in landfill trash immediately. Although it's somewhat unfortunate, this is the most viable option for now. You should also wash your produce immediately, as residue can stick to your fruit or vegetable.
And with the new dirty dozen list out now, you should be doing that anyway, to avoid ingesting anything from the growing process, such as pesticides.
Article continues below advertisement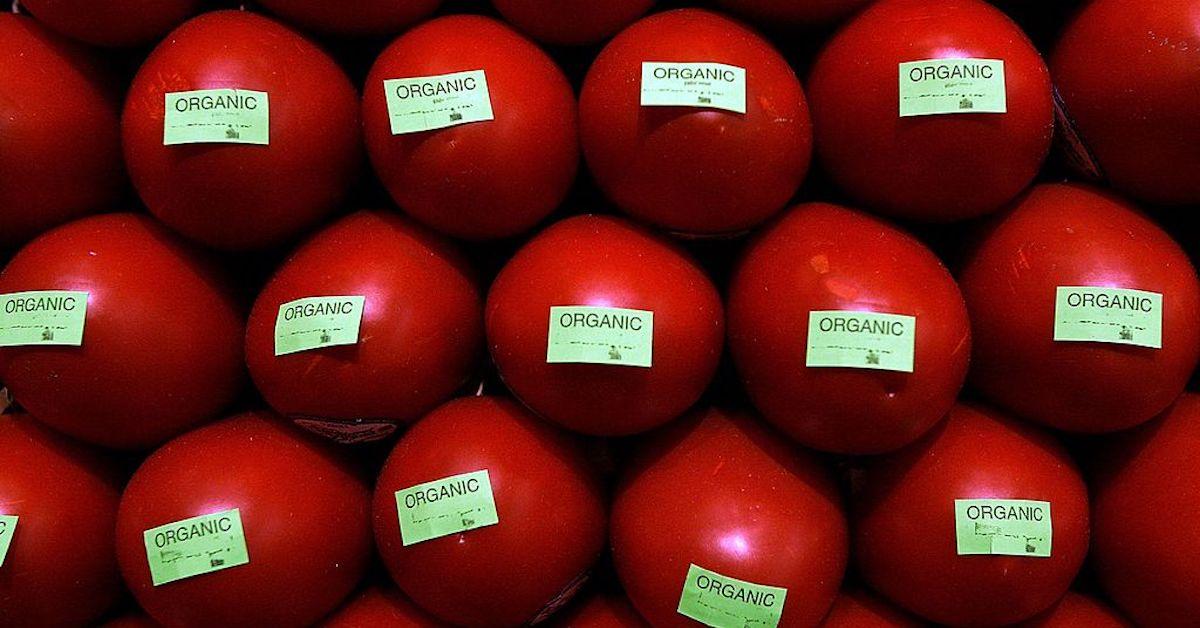 What is the purpose of produce stickers?
Produce stickers, which are technically called price-look-up (PLU) stickers, are used for the purpose of helping grocery store employees look up the cost of your fruit or vegetable, according to the Produce Marketing Association. If you look closely, each sticker usually has a 4- or 5-digit code, along with a bar code, which makes scanning them quick and easy.
Article continues below advertisement
Although fruits and vegetables of the same kind are often grouped together (and cost the same per pound), this system differentiates organic from non-organic, as well as different variations of each type of produce. The FDA doesn't require retailers to keep them on fruits and vegetables, per se, it just makes the scanning process a little more convenient.
That said, if you'd rather not have any stickers on your fruits or veggies, we strongly suggest shopping at a farmer's market instead. Farmers usually avoid packaging of all types, and because they have no reason to scan their produce, considering they generally set the prices themselves, they sell their fruits and vegetables bare naked — sans the stickers.
Article continues below advertisement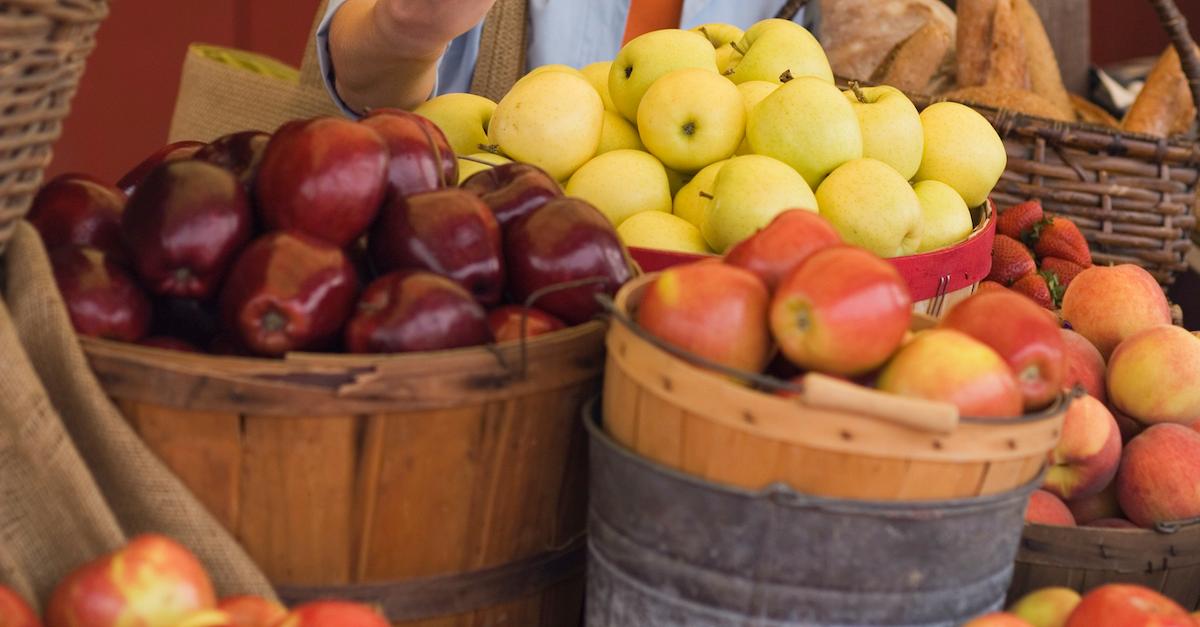 However, a new eco-friendly produce sticker may effectively prevent food waste.
The sticker users 100 percent natural ingredients that essentially imitate antimicrobial compounds, which protect fruits and veggies from harmful diseases or rot. The stickers are most effective when applied to apples, avocados, citrus fruits and mangos, though more models for berries and vegetables are currently in the works.
This is the type of produce sticker we'd like to see — we still wouldn't recommend eating them, though.