Plant-Based Collagen Powders and Supplements for a Youthful Glow
Collagen has become a popular supplement for beauty regimens everywhere, but are there any plant-based versions of this fashionable protein?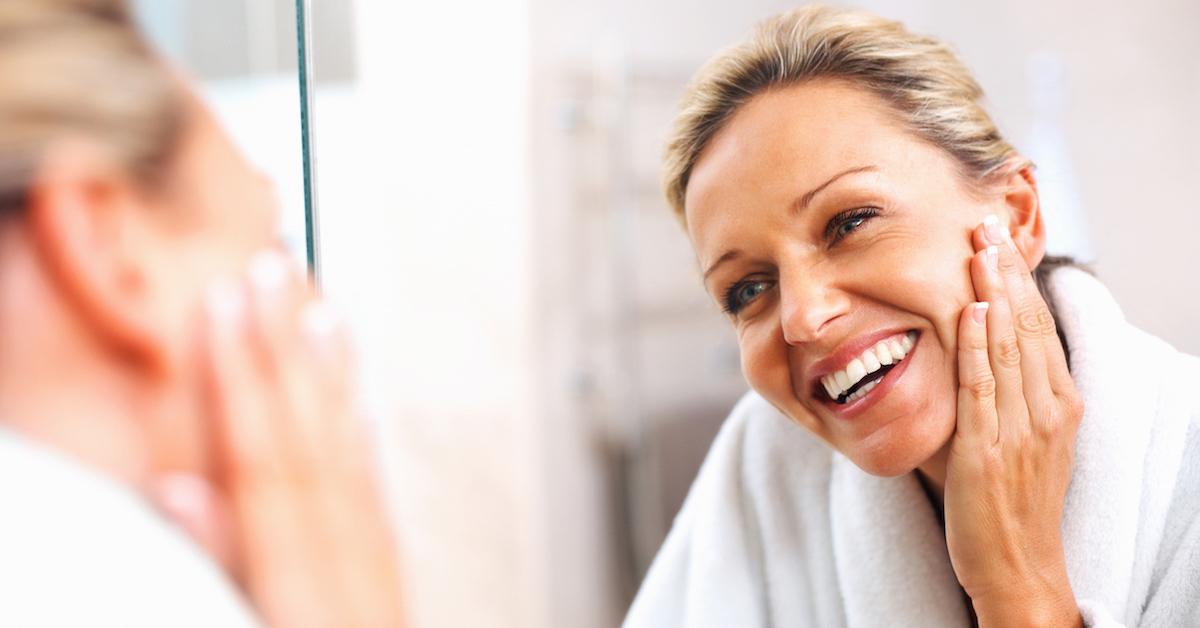 It seems as though collagen supplements are everywhere these days. It's popular among celebrities and TikTok stars, and it's heavily advertised by skincare and vitamin companies hoping to cash in on the trend. Unfortunately, most collagen supplements are made using animal products, which leaves beauty-conscious vegans wondering where to find plant-based collagen powders and supplements.
Article continues below advertisement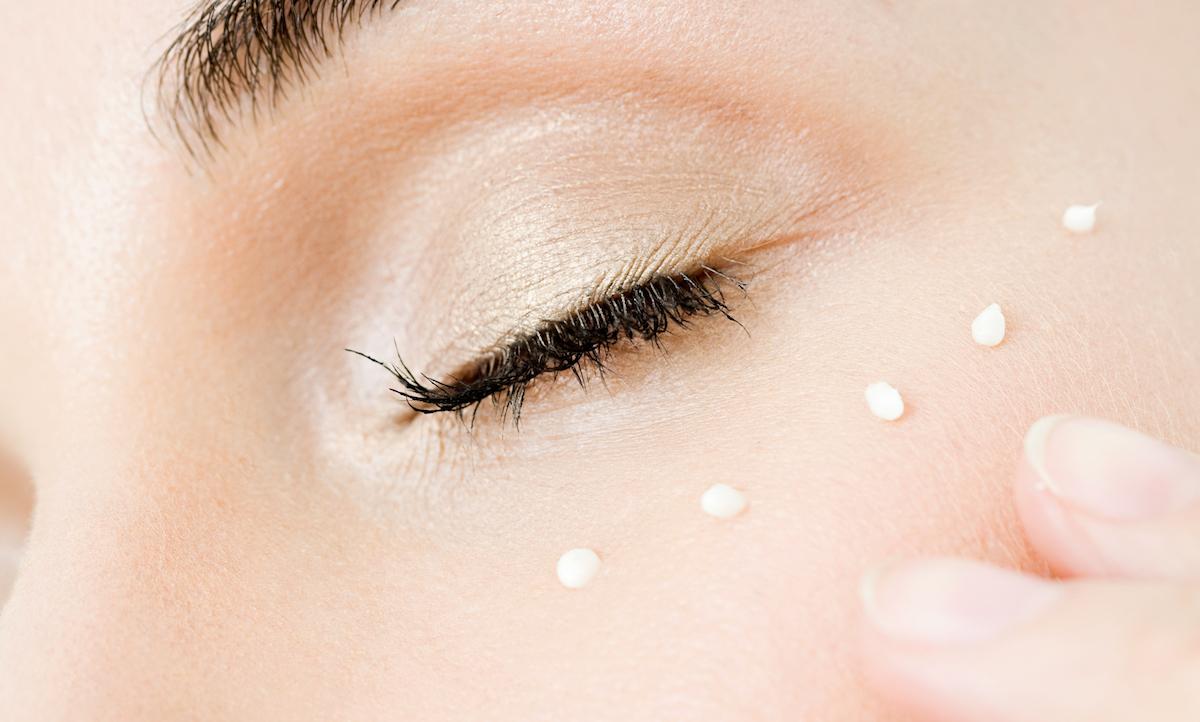 What does collagen do and why do people want it?
Collagen is all the rage these days. Jennifer Aniston, Kelly Ripa, Kate Hudson, and the Kardashians swear by it. According to LiveKindly, it's predicted that collagen's market value could rise to more than $7.5 billion by 2027. This begs the question, why is everyone suddenly so interested in this particular protein?
According to WebMD, collagen is a naturally occurring protein found in the bones, muscles, and blood. It comprises three-quarters of the skin on your body and is responsible for keeping joints and skin healthy and youthful. Existing collagen breaks down as you age, and it also becomes harder for your body to produce more of it, which is why so many people are clamoring for supplements.
Most collagen supplements are made up of animal body parts ground into powder, including the skin and bones of cows and pigs, fish scales, egg shells, and more, according to The Kitchn. Science varies on the efficacy of collagen powders and supplements.
Are there natural ways to produce collagen?
Collagen is the result of amino acid combinations in the body. Our bodies naturally produce it with the aid of a few choice ingredients including, proline, glycine, copper, zinc, and vitamin C, but these often come from eating meat or dairy.
According to Healthline, many of those individual ingredients can be found in plant-based sources like mushrooms, bell peppers, citrus fruits, nuts, seeds, or lentils.
What is plant-based collagen and how does it work?
If you're vegan, then you've likely no interest in finding animal-based sources of collagen. And that's OK, because according to Vegan First, there are plenty of plant-based collagen alternatives on the market today. Note that these supplements do not actually contain animal-based collagen, but instead, elements that supposedly support collagen production.
Here are a few plant-based collagens on the market:
Amazing Grass Glow
Amazing Grass Glow is a certified organic, plant-based collagen supplement made from various superfood ingredients like pea protein, brown rice protein, and other organic compounds. This vegan-friendly powdered supplement comes in several different flavors, and is designed to hydrate skin for a more youthful look.
Garden of Life mykind Organic Plant Collagen Builder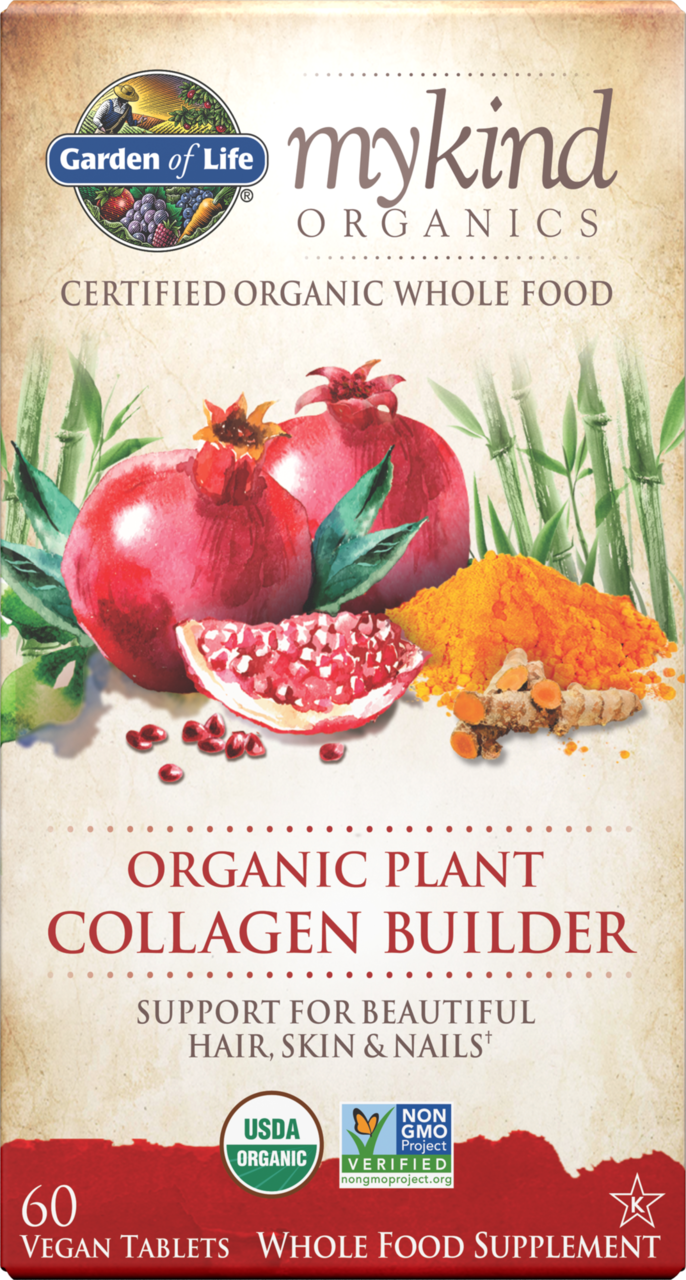 Garden of Life is known for its raw, organic, vegan vitamin supplements, so it's no surprise that it has found a way to make plant-based collagen as well. The company's line mykind, started by Alicia Silverstone, makes Organic Plant Collagen Builder supplements that protect and nourish skin thanks to plant-based biotin. The tablets are non-GMO, gluten-free, easy to swallow, and are completely vegan.
Vitauthority Plant Based Collagen Powder
Vitauthority Plant Based Collagen Powder is derived from a host of unique plant-based ingredients such as camu camu, kiwi, hyaluronic acid, tremella mushroom, amla, and pomegranate. These components are rich in antioxidants and promote collagen development.
Raw Beauty Lab Vegan Collagen Superfood
Raw Beauty Lab's Vegan Collagen Superfood has been designed as a collagen builder, according to LiveKindly. Made from plant-based superfoods and natural ingredients, this powder contains many of the vitamins, antioxidants, and micronutrients you need for healthy skin. It's also freeze-dried to preserve flavor and nutrition.
Article continues below advertisement
Sunwarrior Collagen Building Protein Peptides
Sunwarrior's vegan collagen powder works on several levels. Not only does it increase the body's natural production of collagen, but it also strengthens muscles, hair, and skin. All nutrients, from vegan amino acids like glycine, proline, and hydroxyproline to vitamin C and biotin, are derived from all-natural, plant-based sources.