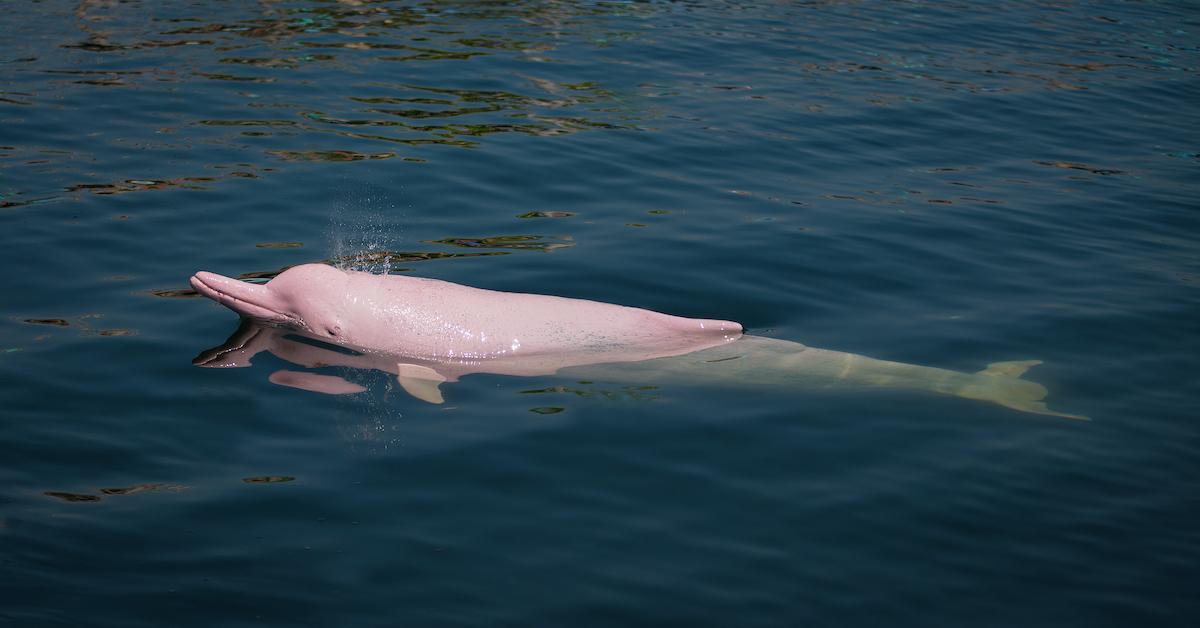 Vulnerable Pink Dolphins Flourishing in Hong Kong Following Coronavirus Ferry Closures
As cities all over the world began instituting coronavirus lockdowns in early 2020, there were many reports of animals returning to the wild, thanks to sharp decreases in human activity. And now, because this never-ending pandemic is apparently running out of new material, the phenomenon is happening again in Hong Kong, where rare pink dolphins have been spotted flourishing in the Pearl River Delta.
Article continues below advertisement
Indo-Pacific humpback dolphins, also known as pink dolphins and Chinese white dolphins, have been spotted swimming in the Pearl River Delta at a 30 percent higher rate over the past few months than they were before the pandemic, according to Reuters. During lockdowns, Hong Kong suspended ferry services — and with fewer ferries speeding through the water, the dolphins have had much more space, and they've been making appearances in the delta in droves.
Lindsay Porter, a marine scientist at the University of St. Andrews, and a team of fellow scientists are responsible for measuring recent dolphin activity in the delta. To do so, the scientists rode a boat out into the delta — made possible by the quiet waters — and extended microphones underwater to listen to the dolphins' sounds; they also used drones to monitor dolphins visible from the surface, as reported by The Independent.
Article continues below advertisement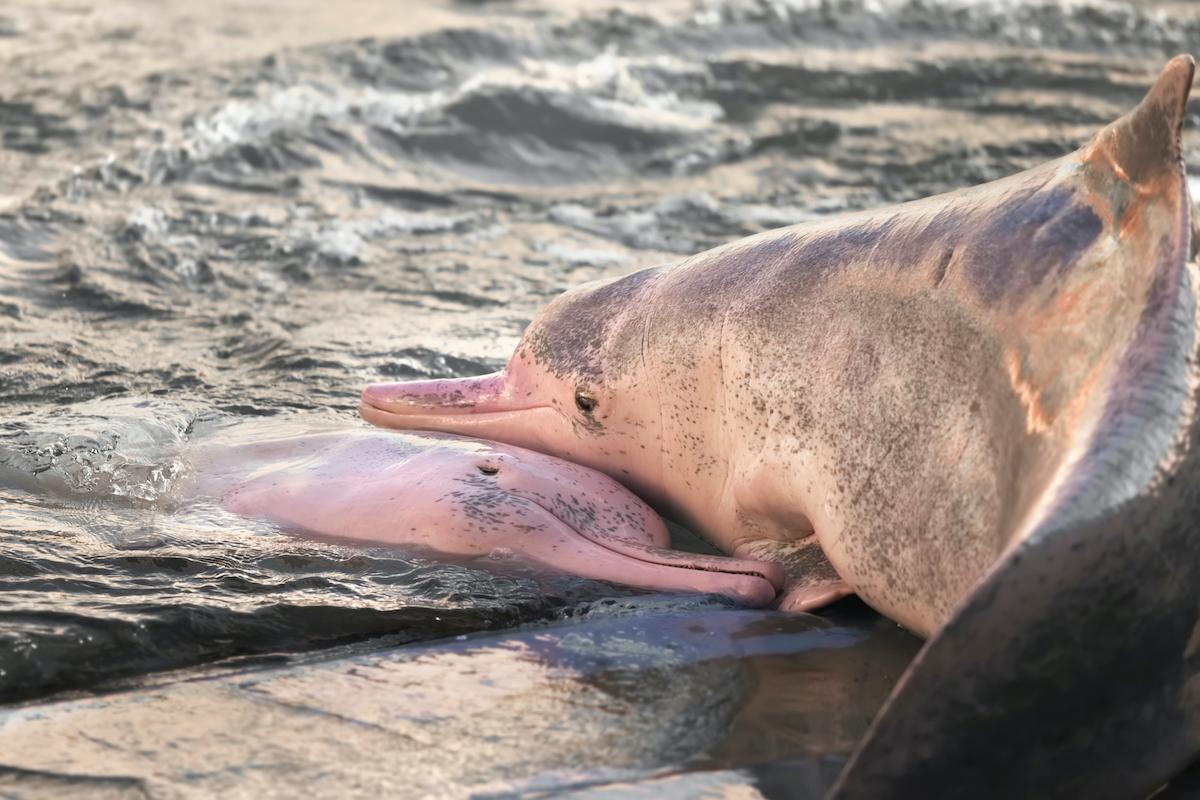 "What we have noticed since the ferries have stopped in this area is dolphins we hadn't seen for four, five, six years are back in the Hong Kong habitat, so it seems very quickly that the dolphins have come back into this waterway," Porter explained to The Independent.
Article continues below advertisement
"Normally this entire area would be full of fast ferries taking people from Hong Kong to Macau and back again," she continued. "Since the Covid pandemic started in Macau and a lot of areas have had restricted travel, the fast ferries have stopped. And these waters have become very, very quiet."
According to WWF, pink dolphins are listed as Vulnerable on the IUCN Red List of Threatened Species — so it's definitely a good thing that scientists have observed this population increase. Porter and her team observed that the pink dolphins adapted to their new, quiet environment swiftly, which is a good sign that the vulnerable population could start to thrive once again, as per The Independent.
Article continues below advertisement
Article continues below advertisement